Good Study Habits for Kids like Me!
For us kids it is sometimes hard to balance school life with friends life and mobile legends life :) Even though, I still manage to work on my studies as I have been in the top 5% of our class. I sometimes fail to have good study habits that I need to follow daily. Many times I'm also out with my friends or on my gadgets chatting with friends or playing Mobile Legends. And so I search the world wide web for ways to help me focus on my study habits. There are a lot of study habits that I found but I only pick few which I think will better help me.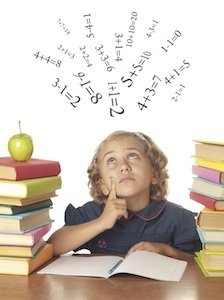 image source
I. DESIGNATE A STUDY AREA
I think this is very important that we pick a good place to study. A room that is not noisy or dirty so that we can concentrate on what we are reading, writing or doing. Since our house is too small and I share space with my younger brother, most of the time I studied in our room or when I woke up in the morning I studied in our living room when no one else is awake. I always try to get up early especially during the weekends as we play basketball early in the morning.
II. DEVELOP A STUDY PLAN
I don't know what a study plan exactly is. What I understand is that I need to prioritize what subjects or lessons I need to study first. I usually starts with the lesson I have a hard time with, then study a little with the lessons I already know. I think I need to master this, so that I will not cram during exams week, which is unfortunately every month.
III. CREATE A STUDY GROUP
This is what we are doing with my friends. Whenever there is an exam, we gather together and share the knowledge with a particular subject. We also practice by having some Q&A. And whoever answers the most gets to have a price. Most of the time we treat that person in local store in our village.
IV. THINK POSITIVE
I think this is the best study habits. Just think Positive that when we study hard, we will make good grades and pass the test with flying colors!
How about you ? What study habits could you suggest?
Thanks for dropping by. Follow and Upvote. Would Really appreciate it!