What's in a name?
When starting an online business or social media marketing for yourself, plan out what you wish to use it for, what name you would like to use (Personal is better, or Personalized)
Tool to use to find out where the name has possibly been used is Namech_k, this will show which sites have or have not listed this name.
When signing up to platforms it is easier to become known by using the same name everywhere; Steemit, Twitter, Facebook, Kryptonia, Discord, Telegram, SteemThat, any other social media places you wish to use regularly.
Colin Sydes is an excellent example when doing a Google Search using his username here in Steemit. This reveals sites and content shared.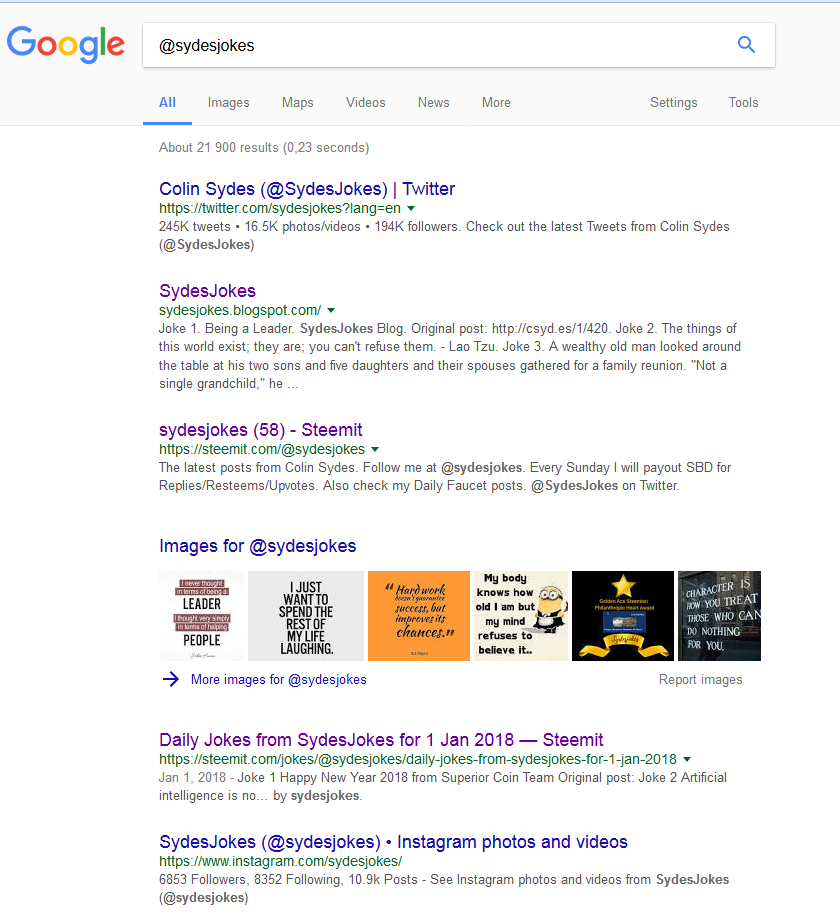 A quick check on the name before beginning will save in the long run. Name should relate to who your are or what you do, avoid using 'full stops' between names @John.Smith; use @JohnSmithUSA or name and number, some sites don't recognize the 'full stop'.
Why use the same name?
"The Know, Like and Trust" comes into play, using the same photo and name wherever you go people start to recognize that you are in more than one place, should they prefer to connect in another. Most used tool still in use for images or photo's Gravatar
A site may be down (which happens a lot of late) , by making yourself available in different social media places contact can still be made.
Be consistent with a username, places like Twitter only give 15 characters so you may have to think it out carefully.
It most definitely helps when you are in Steemit and join communities in Discord to make sure you use the same name, and photo for others to start recognizing you.
When people share your content, perhaps they like to add who wrote the content, so sharing to Twitter you are easily able to add the name at the end of a share. Same name saves time.
When someone Google's your name it will show up.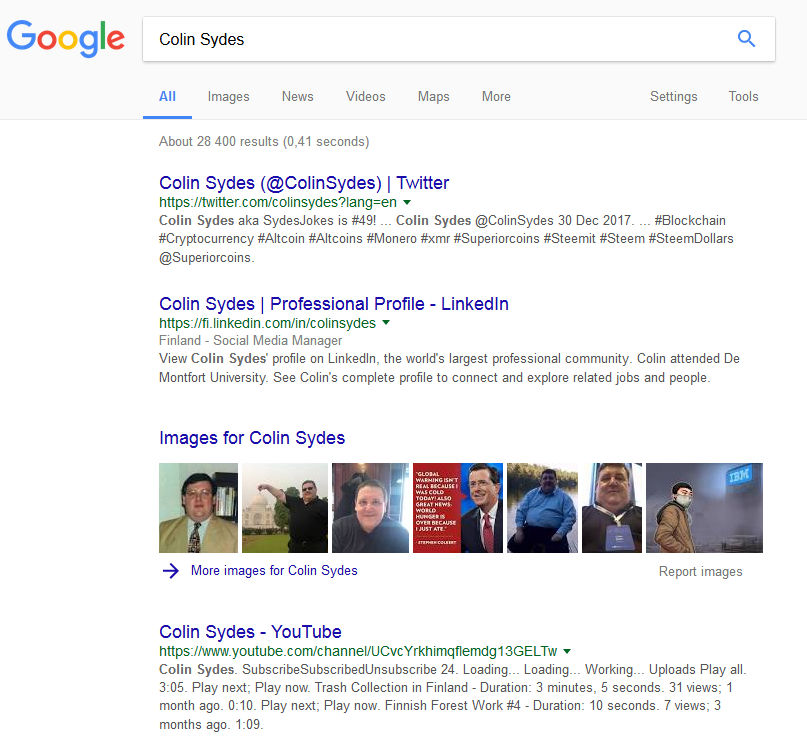 It is getting more difficult with more and more people arriving online to select and stick with one name only. Keep in mind you gain traction over time by sticking with that name. If you decide not to use your name, be creative and exciting!
By doing the name check excercise saves in time and money.