Gloriouskids now have their subjects and teachings on Steem blockchain.
---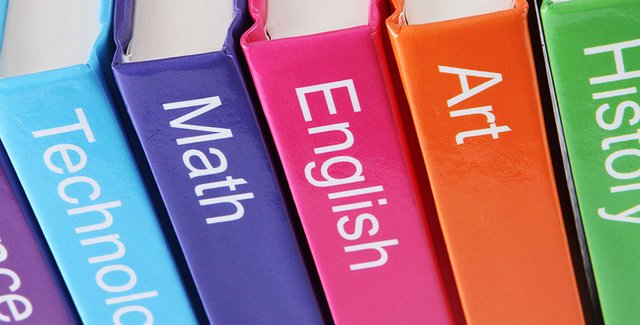 Image Source.
Hello Steem community, Hello Steemchurch International, With your help, we're now gradually getting used to our blog page and activities.
Now we're introducing our learning curriculum on he blockchain, our School curriculum refers to set of courses that the ministry of education in Nigeria government has designates which comprise a variety of activities designed to foster education and meet the needs of a learning community like ours.
Now we've made it simple so that it wouldn't be burdensome to us as we're progressing; every teacher are to submit a least one out of every subject he or she are going to teach the pupils daily on steem blockchain, this will serve as a way to secure our curriculum on the blockchain which will serve also as references, we have in mind to bring other schools who can join on steem blockchain, and in non distant future we will have a way of having online classes and tutorials for schools on steem blockchain.
---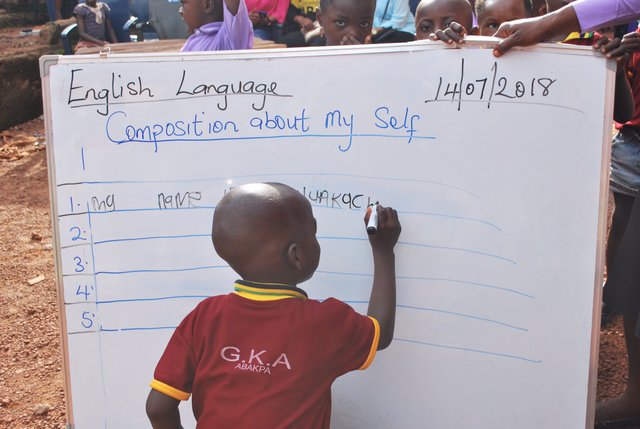 Now, we'll publish those subject topics with the specific objectives from the teacher telling steem community what he or she expects the pupils to learn after the teaching.
Please we're looking forward for your sincere support to what we're doing here, to understand who we are, we recommend that you take just little moment to read our introduction post by clicking on the link below.
https://steemit.com/introduceyourself/@gloriouskids/glorious-kids-academy-now-on-steem-steemchurch-and-telos-village
---
Below is the first subject from 3 grader class on Religion and National Value
---
SHOWING LOVE AND SELFLESSNESS
Subject: Religion and National Value
Date 12-06-2019
Presented by: Aunty Ngozi
For Class: Basic 3
---
---
Specific Objectives:
By the end of the lesson, the pupils should be able to
A: Define love
B: Selflessness
C: Learn how to show love to others.
---
Bible Reading:
1 Samuel 18:1-5; 23:15-17
And it came to pass, when he had made an end of speaking unto Saul, that the soul of Jonathan was knit with the soul of David, and Jonathan loved him as his own soul. And Saul took him that day, and would let him go no more home to his father's house. Then Jonathan and David made a covenant, because he loved him as his own soul. And Jonathan stripped himself of the robe that was upon him, and gave it to David, and his garments, even to his sword, and to his bow, and to his girdle.
And David went out whithersoever Saul sent him, and behaved himself wisely: and Saul set him over the men of war, and he was accepted in the sight of all the people, and also in the sight of Saul's servants.
And David saw that Saul was come out to seek his life: and David was in the wilderness of Ziph in a wood.
And Jonathan Saul's son arose, and went to David into the wood, and strengthened his hand in God. And he said unto him, Fear not: for the hand of Saul my father shall not find thee; and thou shalt be king over Israel, and I shall be next unto thee; and that also Saul my father knoweth. 1 Samuel 18:1-5, 1 Samuel 23:15-17 (KJV)
---
Lesson for the pupils:
---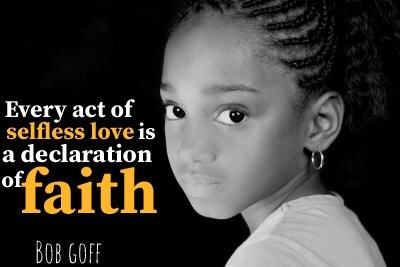 Love means to have strong liking for someone. We have kind feelings towards a person we love by being friendly with him and are willing to help him. The word selfishness means thinking only of one's own needs and welfare, a selfish person is one who thinks too much of wants one's needs but wishes and thinks too little about the well-being of others.
Unselfish means loving yourself as your love on the people. One shows unselfish love when one loves oneself as one loves others. We shall unselfish love to others by telling them the truth, wishing them well, helping them in need and praying for them. The story about how David and Jonathan loved each other. David lived with King Saul after killing giant Goliath. The king set him over the men of war. Jonathan was the son of Saul. He loved David as his own son. David also loved him so. The two boys agreed to be great friends. Jonathan gave David some of his clothes, a sword and a bow.
The children of Israel loved David more than Saul, so Saul hated David and wanted to kill him. Jonathan helped to protect and save David's life.
At last, David ran away to the wildernesses of Horesh. Jonathan prayed for his friend. He went and met David there in the wilderness. He comforted David, saying, "fear not, for the hand of Saul my father shall not find you; you shall be king over Israel and I shall be closer to you.