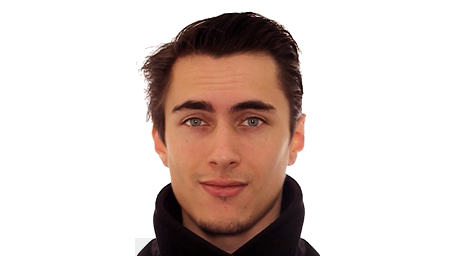 Hi there! I've been tinkering away here for a few months now and have been getting a lot of questions about the project so I think it's time to explain more of the backstory and vision for how the Cryptacademy will be functioning upon its completion. I'll cover the sort of questions one might expect to hear answered in a pitch or interview like "what is this supposed to achieve?" and "How does it make money?" I guess I'll just start at the beginning...
Backstory
If you go to Google Images and search the term "world's first bitcoin," you'll see a photo of me taken in 2013 at a cafe in Vancouver. It was the unveiling of an automated bitcoin exchange kiosk, more commonly referred to as a bitcoin ATM. We weren't sure how popular it would be, or even if it would be financially viable, but we all learned a monumental lesson from it. People poured into the cafe in droves to try the new thing, without even understanding what it was. Camera crews from media networks were there to cover the event and the spotlight drew people in off the street like moths to a flame.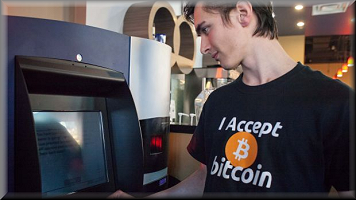 We had been slowly working to spread bitcoin adoption throughout the city before that and it had been slow going. People were always quite wary of the strange new computer thing that us geeks were playing with and most people on the street preferred to "wait and see." The ATM worked wonders in helping people to get their foot in the door. It was something familiar. Everyone knows how to use an ATM and this appeared to be no different. The setting of the coffee shop helped a lot too. There's nothing like coffee, baked goods, comfy furniture, and feel-good music to set the right mood. I carried that lesson with me to this day and it's a large part of the inspiration behind Cryptacademy.
Flash Forward
Nearly five years later, I now live in Valdivia, Chile, and most people in the world have still never used a cryptocurrency. Despite its skyrocketing growth, it's still largely seen as just a trendy toy for nerds. To complicate matters, there's also a lot of scammery associated with it because of numerous bad actors that have muddied the waters. In other words, it's still scary. Realizing this, it occurred to me that the Vancouver experience could be recreated in every city throughout the world in a more deliberate fashion. Rather than the education being a side-effect of an exchange business, we could focus on the education first and monetize it as a secondary goal to keep it afloat... I liked the thought but what would such a place look like?
Inspiration
A focus on education obviously suggests the construction of a school but I, for one, don't associate the typical modern school with comfort so I decided to think outside the box a little. We'd also need to counterbalance the intimidatingly high-tech subject matter in our programs so I started looking back through time for contrastingly old-fashioned ideas. I found inspiration on the Canadian prairies, where I grew up, and where you can still see one-room schoolhouses dotting the landscape.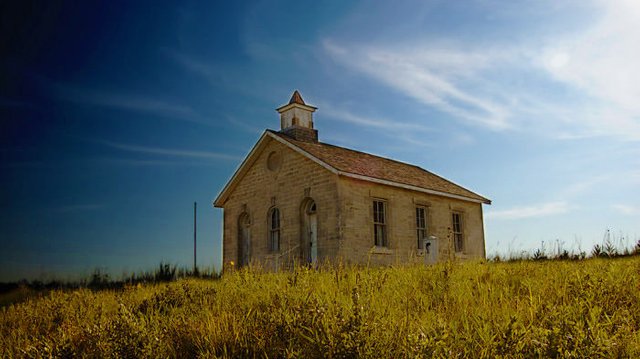 Simple and practical, these quaint little buildings struck me as a good place to start. Aesthetically, they're all pretty boring though. Just wooden boxes with desks, a chalkboard, and a wood stove. I went to the drawing board and started tinkering with design ideas in an attempt to retain the simplicity and utility while making it a whole lot more interesting.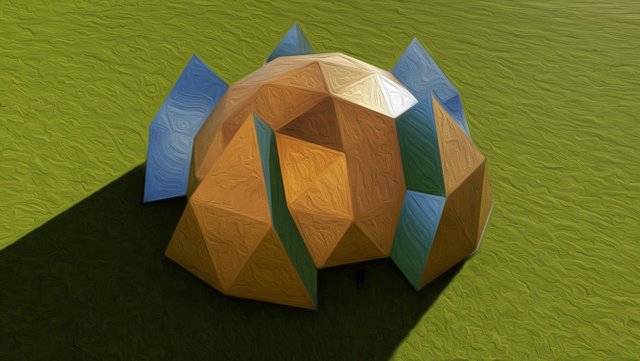 Refinement
Once I had done some rough concept art, I showed it to an architect friend of mine and she remarked that it reminded her a little of the new Baha'i temple in Santiago. I hadn't seen it before so she drove me there to have a look. As we made our way up the winding lane, we passed numerous people walking up the same way. We gave a couple of them a lift and asked what drew them up the hill. They replied that they were architecture students and just wanted to visit the temple to take notes and pictures. This got us talking about the new global trend of selfie-tourism, where people see something nifty on Pinterest and travel there mostly just to take a picture to share with their Instagram followers. We concluded that, in this day and age, simply building something original and visually interesting was enough to bring the pilgrims hiking up a hill to find us. I mentally marked that check-box as we arrived at the temple.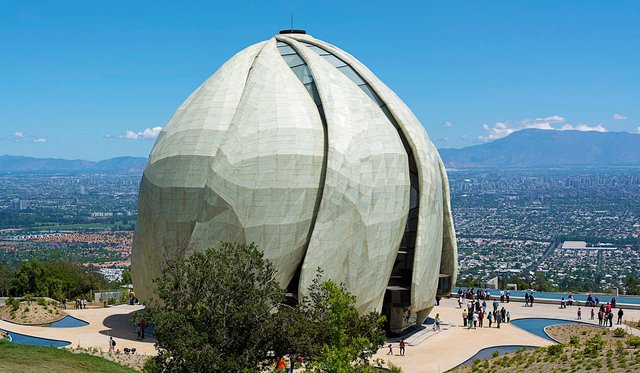 It was indeed a spectacular design but really, no more useful than the rickety wooden prairie boxes I grew up around. It's a big round building, like a giant closed flower, with pews inside for people to sit and silently ponder and pray. Functionally speaking, they had built the sort of structure I needed but with a staggering price tag of over fifty million dollars. When I heard that figure, I admit, the first thing that came to my mind was "If a religion can do it, a financial tech school should have no trouble at all." I refined my design and took it to a builder known for his experience with geodesic domes. He loved it and assured me that he could build it for us.

Down to Business
To facilitate replication far and wide, it's important to have a simple template for others to follow. After we've proven the concept with our first location here in Valdivia, we intend to assist others that which to follow our example and build similar such schools of their own. Our information will be provided for free but we can also be contracted to provide in-person assistance to anyone that wants it.

I've already been working on a real estate development here for a few years so it seemed natural to build the first Cryptacademy here too. When not providing crypto-classes, the building can be used for a wide variety of other purposes such as community gatherings, artistic performances, business meetings, lectures, and hosting all kinds of special events. It's scenic location in the rainforest, beside the ocean, makes it ideal for weddings, corporate retreats, and other such events that benefit from such ambiance. Many such activities could generate revenue to ensure sustainability while also producing dividends for investors.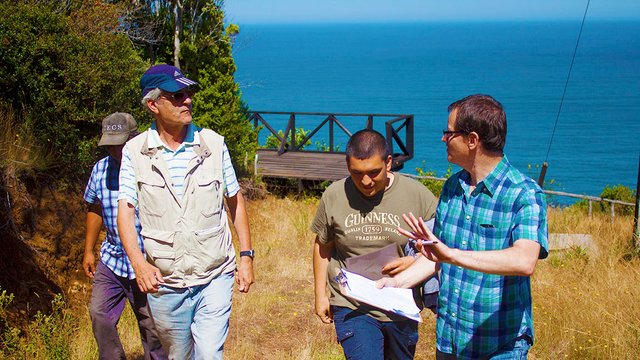 I selected a plot of land for it at another project I'm working on, which includes a residential building for entrepreneurs and digital nomads. The two buildings working in tandem could very well serve as a live-in startup incubator, which adds another dimension of value for the consideration of investors and users alike. The residents will need a co-working space to work on their projects in and we can offer them workstation usage in the Cryptacademy as a part of their hosting package. As demand grows, we can expand by adding more structures to develop a cluster that grows with our user base.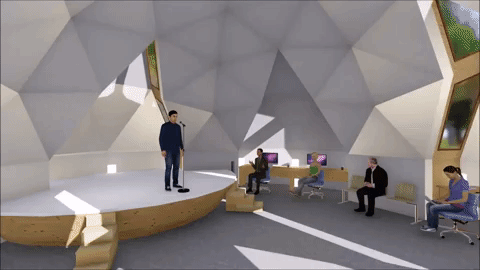 Yet another revenue stream will be established by offering startups and digital nomads throughout Chile the opportunity to use the Cryptacademy as their official business address. This will appeal most to those who need to have an official address for legal purposes but don't require one for day-to-day activities. We can offer such clients a mail forwarding service while also handling any and all interactions with local government bodies. We can also offer the use of our physical building for meetings, corporate retreats, audio/video recording sessions, etc (The Integratron, a similar multi-purpose dome building in California, has refined this business model over the years so we can easily emulate it to the extent that we wish to). We can also maintain a regular schedule of business hours as a co-working space for local users.
Upcoming Articles
Over the week ahead, I'll be posting a few more articles to go deeper on the subjects of the design and construction as well as the investment and sponsorship opportunities that will soon be available for those wishing to get involved. In the mean time, be sure to drop by our website and sign up for email updates, if you'd like to me informed of all progress as its announced. Consider following @cryptacademy too, if you aren't already, and be sure to give me a shout if you'd like to assist the project in any way.