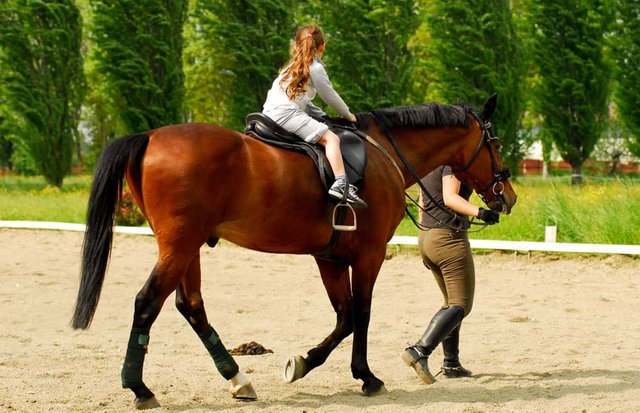 Image source
The therapy with horses is never an alternative therapy, it is the process where many factors intervene, that is, that you can work on people:
► The physical factor.
► The psychic factor.
► The social factor.
Everything depends on the patalogias of each person, since there are many disciplines in them that work together.

The therapies with horses are not only directed to people with functional diversity
There are deficiencies in people by various pathological factors that are more stimulated with horses, which awaken the senses, attention and concentration, which is something that often affects the same condition. Achieving psychomotor work and even trust is something that is shown with horses.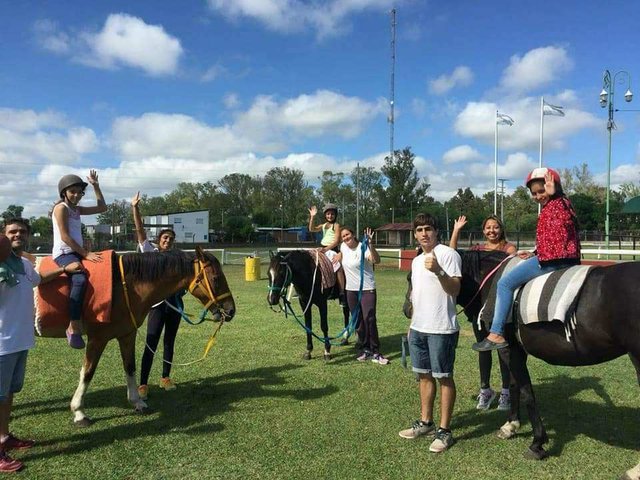 Image source
Anyone can try with the therapy of the horses a personal growth, to leave the depressions, and is that the horse plays a very important role.
Horses are an important thread, which helps determine the behavior itself, the negative mood is eliminated through how you learn to visualize the horse.

The work of horses with people suffering from functional diversity
"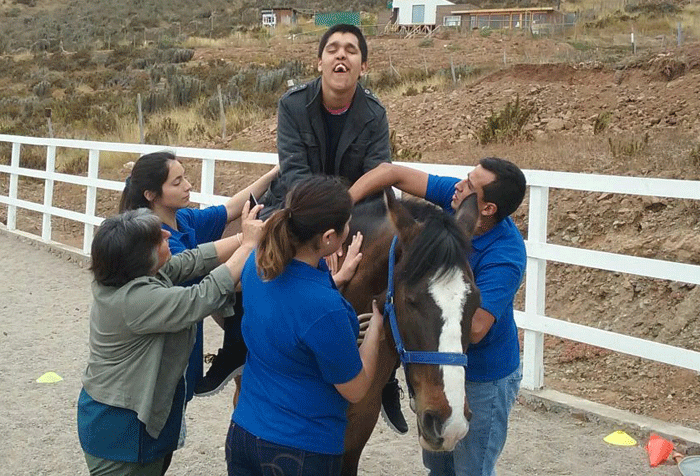 "
Image source
It is a different work, because it is something more global, where once the therapies are initiated, they must continue and a routine must be created that provides discipline and useful tools to learn by means of the horse, and in this way there is a real help
An example of it:
► The cleaning of the horse.
► How to put the chair.
When you see the change in people with functional diversity and manage to have the physical attitudes to ride a horse and go for a walk with him, you are already moving forward and are on the right track for continuous improvement.

Desensitization as therapy with horses
Horses, like people, are always afraid of the new. Desensitization does not work with fear of the horse, but with fear of the person.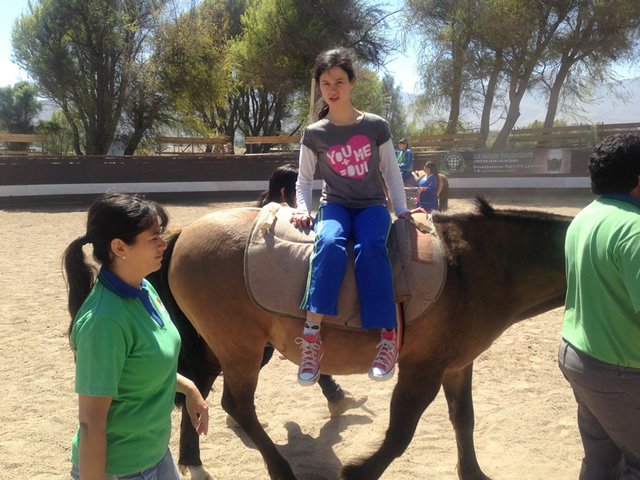 Image source
The role that is played is the need for things, the affection that the person needs through the horse. It is necessary to identify with the horse and create a link.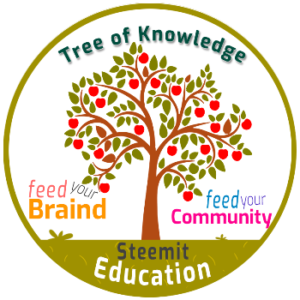 People have a lot of inner world, but with horse therapy, feelings arise and the new world of the person is reborn.

https://wordpress.org/plugins/steempress/'>SteemPress</a> : http://carmenl.vornix.blog/2019/03/16/what-is-therapy-with-horses-and-its-benefits/