eCreditCoin - A Cryptocurrency To Monetize Websites - A WAVES Token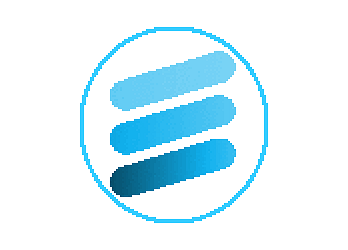 What is eCreditCoin? It is a token that works on the WAVES platform (in other words, it is a WAVES token). The primary purpose of eCredit is to monetize website traffic in the form of banners. If you have a site or blog, you can earn eCredits by showing banner ads. All that is needed is to paste a simple HTML code. Likewise, affiliate marketers can promote sites and programs within the network.
There are other ways to earn eCredit, such as by running the web miner present at the main site, and by visiting the sites of other members, also within the platform.
It is expected that there will be more websites, faucets, and services that will involved eCredit within the year. While its primary purpose is to monetize web traffic, other expected uses may include videogames, micropayments, and rewards (chat rewards, forum rewards, other)
===== All eCreditCoin Links =====
eCredit Website
http://ecreditcoin.net
eCredit WhitePaper
http://ecreditcoin.net/ecreditwhitepaper.pdf (Updated January 6, 2019)
eCredit Exchanges
Coming
eCredit Twitter
https://twitter.com/ecreditcoin
Discord Chat
https://discord.gg/yfqqA38
BitcoinTalk Thread
https://bitcointalk.org/index.php?topic=5092467.0
Wallet (WAVES address is also the eCreditCoin address)
https://wavesplatform.com/
WAVES Nodes (for those seeking proof of stake rewards)
https://www.localwavesnode.com/
---
Planned Future Features
Zero fee transfers between users in the eCreditCoin site

Developer API

Integrated Social Network

Some Games
---
Free Coins Airdrop Ongoing!
Join http://ecreditcoin.net for free, earn 1 coin by showing ads, visiting sites, or mining, and within 24 hours, get 500 eCreditCoins! And if that is not enough, it features a generous referral program too! With nothing to lose, come check us out!