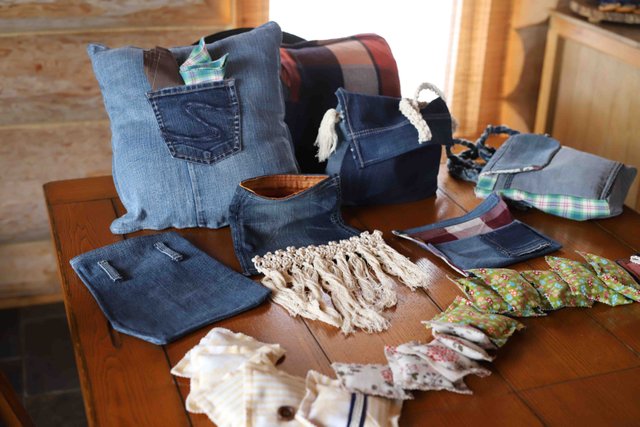 This weeks Ecotrain QOTW asks about Abundance Woes. "What have you had too much abundance of, and how did you deal with it?"
I pride myself in re-purposing and not being wasteful and I buy used most of the time. Even so, there is always going to be an accumulation of certain things. Clothing is one of those things that really bothers me because everything is made cheaply these days and the fashion industry is doing so much damage to our planet. I was not always careful when it came to clothing shopping, and as such, it was our biggest item of abundence that we needed to deal with.
In the winter, we decided to go through every single item in the house, and decide if we should keep it or not.
We didn't have much we didn't want until we got to our boxes of old clothing. We were shocked (and a little bit humbled) when we saw how much clothing we were holding onto.
A lot of it was business clothing from our former life, and far too fancy for wearing on the homestead. Having been in boxes for six years, not to mention all the years of wearing it before that, it was quite outdated. There were also clothes we'd received as gifts that didn't fit or suit us, quite a lot actually. I was mortified.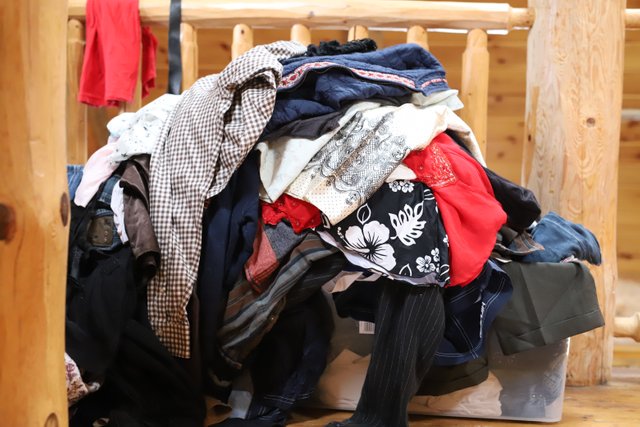 Should we donate the clothing? Will it all just end up in the landfill? What else could we do with it?
We ended up keeping the clothing and we are working on repurposing it. This is not entirely convenient because we have bags of clothing taking up room, but it makes us aware of and responsible for the items we have purchased. We aren't making it someone else's problem.
Old clothing is quite useful, but it takes effort to re-use it especially with sewing projects. Some projects we've come up with include cushion covers, gathering bags, wallets, storage pouches and we've only just begun! We are having a lot of fun trying to make useful items with this fabric.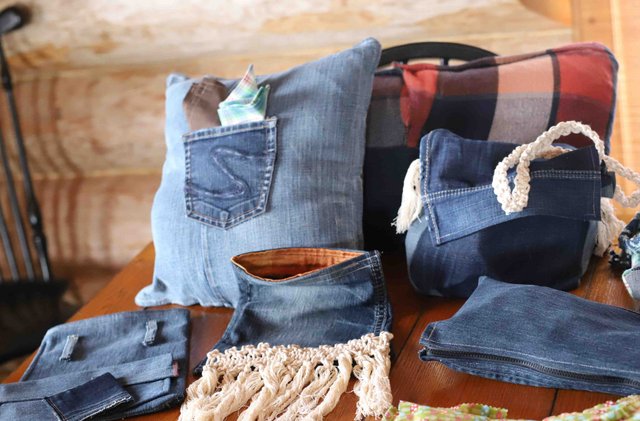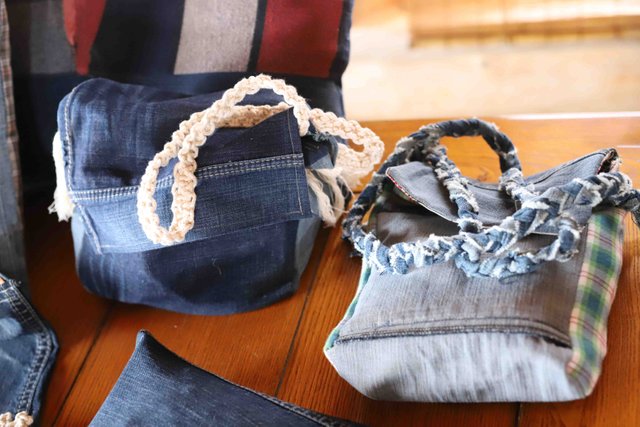 I also made some lavender sachets for our own use and a rag rug (Which was a tedious project that I won't repeat but - it was a good learning experience).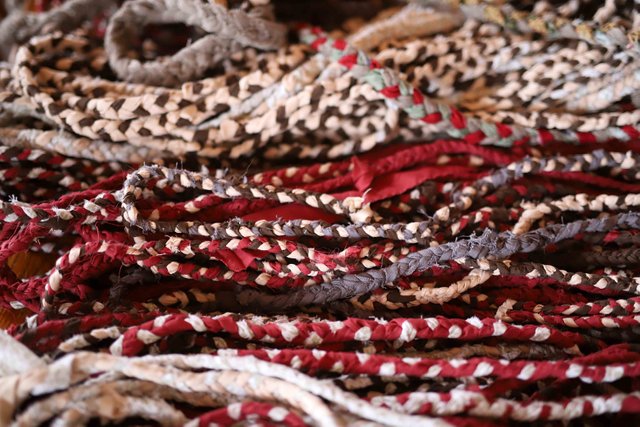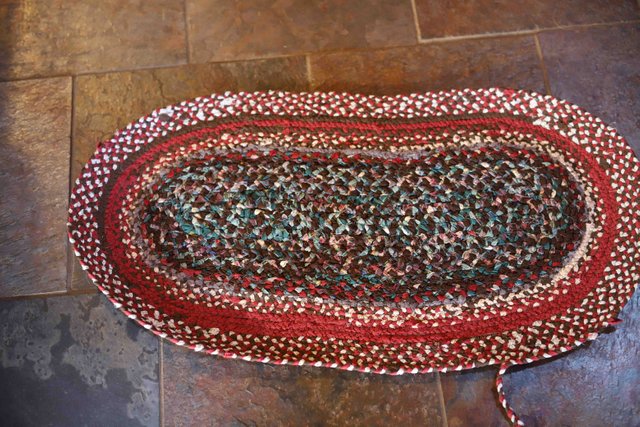 Old jeans make perfect chicken saddles!
Although rather cute looking, this is not a fashion item. It is something that protects hens from overzealous roosters and prevents pecking. I am thinking about making some to sell online because we've still got plenty of fabric!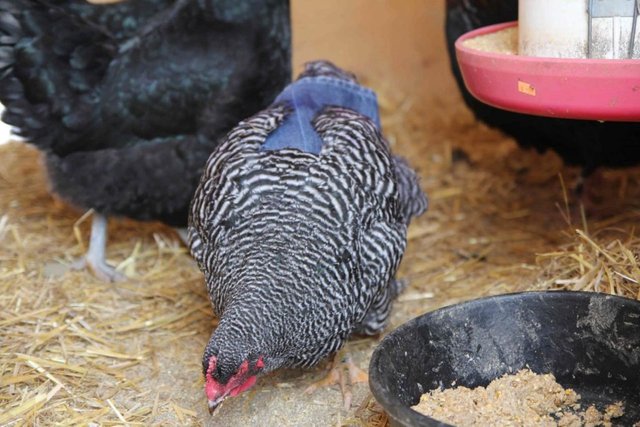 "What would have been the likely outcome if we had not dealt with it both short and long term?"
Had we simply taken the clothing to the charity shop, a lot of it would have ended up in the landfill.
We live in an age where clothing is cheap and disposable and there is far too much of it. Charity shops are overflowing and much of what they receive ends up in the landfill. Out of sight and out of mind and ignorance of the truth is not the way that we choose to live and so we make our excess our own problem and take responsibility for the fact that we chose to bring home those items in the first place.
We make decisions based on the knowledge that THERE IS NO AWAY! It is not always convenient but it keeps us in check and reminds us that our purchases have consequences.
What else should I make? Any ideas? I've been thinking our scarecrow needs a new outfit.