Many months ago I created an account and Steem tag know as #TribeVibes. The intention behind this was to unite all the conscious Steemit tribes and groups under one banner, to further expand our outreach effects and community in general. Yesterday the @TribeVibes account was finally given a function by becoming the trail following account for @TribeSteemUp - and has also been delegated a few hundred Steem, so the account posses enough manna for this function - but there is a little more to it.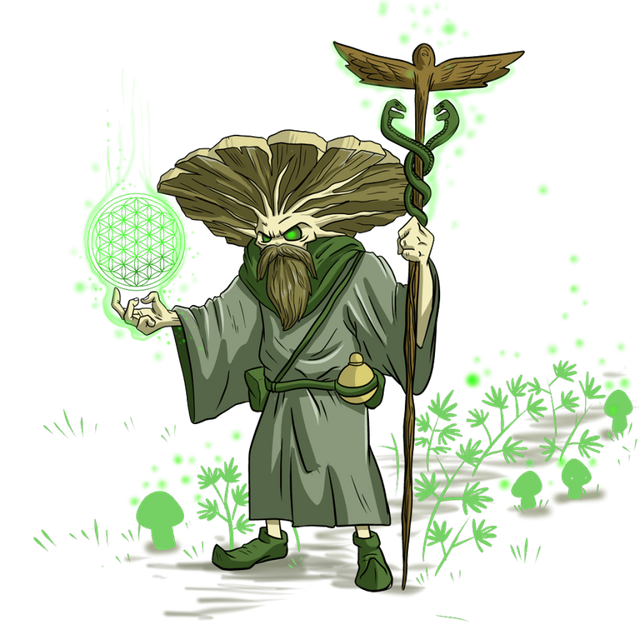 The New @TribeSteemUp Curation Trail is TribeVibes and is now known as the TribeVibes Curation Trail - this is how it works:
"The TribeVibes Curation Trail is following everyone on the list in this post, and up-voting one post from them each day. Just a few minutes after the @TribeVibes account votes, the @TribeSteemUp account (which has over 800,000 SP) will up-vote each of those same posts. What this means is that if you follow the TribeVibes curation trail with your account, your vote will go in just before the whale vote from TSU, and you'll get GREAT curation rewards!" - @TribeSteemUp
Why is this relevant to @EarthTribe?


Several days ago I sent a list of all active @EarthTribe members over to @TribeSteemUp for account review, and all members of ET that have been consistently posting eco-activist content (including recently) have been granted membership into TSU!! Accounts from other #TribeVibes communities have also been promoted in this way, including @NaturalMedicine, @EcoTrian, and eventually some members of @FreedomTribe as well. To see a list of all new members that have been recently added to TSU from these respective groups (including @EarthTribe) please click here to see TSU's update - it has also been re-steemed to the ET account (right under this post).
WAIT THERE'S MORE!!


@EarthTribe has traditionally been an assist account for TSU in addition to its other missions of a healthier and happier Earth and inhabitants. ET has certainly served one of its most important functions many times (and will continue to do so), which is to be a long term membership review filter for TSU, this instance being the most significant. Due to TSU's continuous follow support of ET, a member of TSU could not also be a member of ET, this is no longer the case.
Since many ET members are now also members of TSU, there is now an opportunity to restructure how ET member delegation & voting will work - and I have found a way to make our vote much more powerful.
If you are a member of @TribeSteemUp, @EcoTrain, @NaturalMedicine, and/or @EarthTribe - you automatically qualify for a membership in @EarthTribe since everything in line with #TribeVibes falls within the standards for ET. There will be a minimum delegation requirement of 250 SP to ET for membership, with the option to delegate more for higher up-votes. Here is how the voting tiers will work. After we see how many new members we have, we will update the percentages to optimal ones:
UPDATED
250 SP - 30% up-vote
500 SP - 50% up-vote
1000 SP - 75% up-vote
2500 SP - 100% up-vote


Currently the @EarthTribe up-vote is not worth very much (we actually just generated 10x our original delegation in a matter of days, so now it is), but that will change quickly with the support of members from @TribeSteemUp. I am especially counting on those of you who are ET members that were just promoted into TSU. If you are a member of ET who was not invited into TSU, I am not asking for a 250 SP delegation from you immediately, and will instead keep you as a member at a much lower % vote until such a time when you can delegate (provided you remain active).
With 800,000 SP in TSU's account, they are not exactly in need of additional delegations, and doing so will not garner you any extra rewards. Alternatively you could delegate to @EarthTribe for an additional vote, and the more @EarthTribe members we have, the more powerful that vote becomes.
**IF YOU ARE A MEMBER OF @TRIBESTEEMUP, @ECOTRAIN, @NATURALMEDICINE, AND/OR @EARTHTRIBE, CLICK ONE OF THE FOLLOWING LINKS TO BECOME A MEMBER AND RECEIVE ADDITIONAL VOTES (ET membership through delegation can only be obtained if you are already a member of one of the above groups):
To Delegate for @EarthTribe Membership:
250SP
500SP
1000SP
2500SP
5000SP
10000SP
AND
Click here to join the TribeVibes curation trail to maximize your curation rewards
and support content that is aiding in the healing of our planet and our people
If you have delegated at least 250 SP and would like to become a member of @EarthTribe, please contact ELAmental#2433 on Discord so we can verify your group credentials and invite you into the ET Discord server. We are also still in need of someone to do the curation posts - all the liquid Steem from each of the ET curation posts goes to the author as payment.
Blessings everyone - let's continue to manifest a better world together.