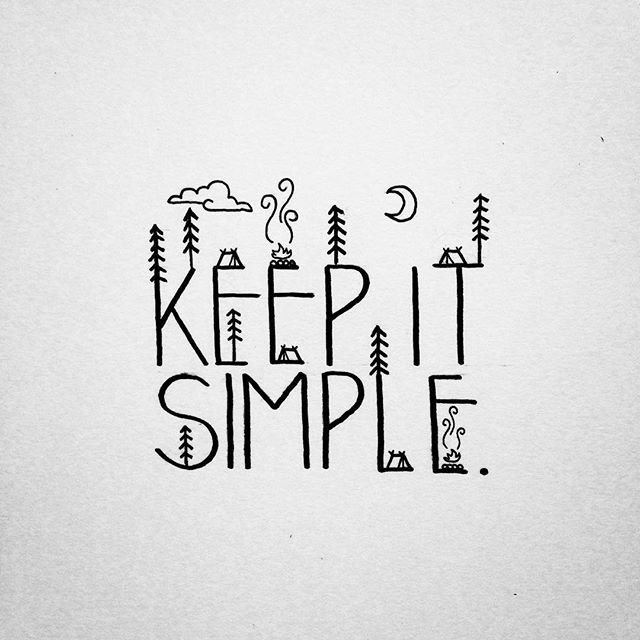 "Name one small change you have made or could make to your life that would be of great benefit to the world if everyone did the same?" The EcoTrain Question of the Week
So many of us have grown up in a culture where the things you own, define who you are, where your status in this world is defined by the money/wealth that you have. This attitude has been pushed on us since we were little, this idea that it is possessions that will make you happy, that it is money that will carve out your future and make you successful. That if you feel like something is missing in your life well you can just buy something to help you fill that gap.
Of course money plays a huge part in our lives, I need money to but food, to pay for the internet connection I have and I need it so that I can travel and visit my family in Ireland. But as I live in a Truck with my family, I have no rent to pay or no mortgage. Me and my partner own our home and since it is a truck that we live in and not a house, there is only so much that we can fit in. So what we do fit in is what we really need (well mostly).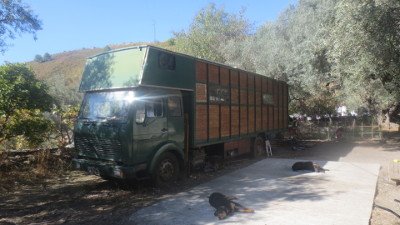 We are 5 humans now in that space, it is essentially one open space that we use to cook, eat and sleep and where I work on the computer so that I can write here on steemit. To say it is intimate is an understatement, we know what is going on with one another all the time. There is no hiding how we feel or what we think, it all comes out in the open whether we want it to or not. The one place we can escape to is the outside world and how lucky we are to be surrounded by nature and have that as our sanctuary.
I am not expecting everyone to move out of their houses and move in to Tiny Houses, (well actually that would be pretty awesome now that I think about it) what I am talking about is the amount of space we as humans take up. The amount of space that our Stuff takes up. We are being sold homes that are large and airy and bright, that have 4 bedrooms and 4 toilets with a living room and a dining room and any other room we desire.
But what is the point of a home if the family never spends time together inside of it. To me that is not a home, that's just a building with too many rooms in which to be by yourself.
On top of that is the fact that most of those houses are built using toxic materials that as well as poisoning the environment are slowly poisoning the people living in them because of the VOC's being released. And then there is the upkeep of all these buildings, the maintenance. I imagine it is very expensive and once you are living that way it can seem hard to ever find a way get out. And then there is the need to buy things to fill this space that you live in, but how much of this stuff do you actually need.
Living in a big house, surrounded by stuff which is being used to entertain you and your family might seem great for some, but how much time are you actually spending with your family. Are you letting those things take away valuable time, time that you could have with your family.
I am at the other end of the spectrum , because we literally live on top of one another, we all sleep in the one space and relax in the one space. That is why for me living in a place where we have access to a lot of outdoor space is so important because that way we can be outside most of the time. We can find our own privacy out of doors, being outside, is so healthy for us, taking the time to walk barefoot on the ground, to connect with the earth is our chance to recharge our energy, to allow our body to come more in balance.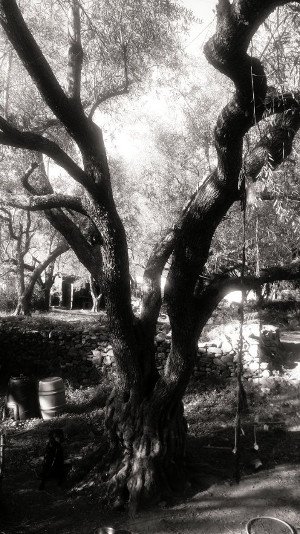 Having less space means I am with my family most of the time. Having less material things around me means that I am more creative with my time, it means my children play with sticks and stones and make amazing Dens. Less stuff means that what I do have is what I really need (well maybe I don't need all the books I have), it is what is really important to me. This is the same for my children.
Where we are living at the moment there is a community boat, it is a space that was created where people can leave stuff like clothes and books, cutlery, small furnishings that they no longer need, anyone is welcomed and encouraged to take and leave what they wish. I have left stuff there and taken stuff from there especially clothes for my kids and myself. As a result the money I do spend is mostly on food.When you live with less, letting things go is a lot easier, so living near people who also live like this results in community projects like the boat being built and maintained.
We are so much more that what we own, we are creative, passionate, playful and inventive. We have the time to realize all of this when we have less things in our life, we realize the potential of others when we actually spend time with them and share space with them. What we need is one another, we do not need things distracting us from who we really are, from discovering our own potential.
By having less things in my life, by living in a small space, my life is full, full with my family, full of love, adventures, song, music and nature. It is also intense and full on at times, but I would not live any other way.
If everybody decided to really look at the way they live, really look at the space they take up, the resources they use, we would hopefully be living in a more conscious way. Becoming more aware about the affect of our lives on the environment and on ourselves.
What are your thoughts on this?, do you agree or disagree?, I would love to know.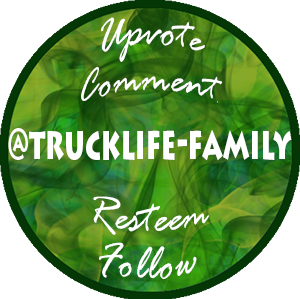 Big Big Thank You To @byn for designing my logo.
I am part of TribeSteemUp. If you wish to support @tribesteemup, you can do so by joining the curation trail which upvotes all of the quality articles written by the community members.