Another week, and another question. Not sure how @eco-alex comes up so many interesting questions. This week @eco-alex question of the week for @ecotrain is
Is it better to have loved and lost than never been loved at all.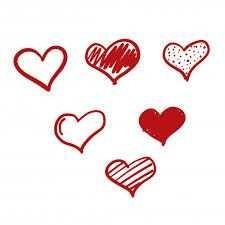 ---
While I saw the question, i was more interested to read the different answers , but then i thought to give my prospective as well. Afterall I do not want to stand in category of never been loved
Before we answer, we need to understand the meaning of Love. I feel LOVE is the integral feeling of togetherness. And it just happens. Love can not be done on any terms & condition. Also it is not something which is not forced upon. Love is pious feeling of oneness.
Love can happen with anyone, be it girl, friend, animal, or kids. The feeling of staying together close to the heart is Love. When a person is in Love , he is in different sphere altogether. He completelly lost in the feeling of other. Being so pure feeling there is very thin line which diffrentiate it with Lust. Love is alwsys two way whereS Lust is one sided. People in Love have better understanding and faith upon each other.
Coming back to the question, I feel , the world is nothing without Love. If we have born on the beautiful world, we must love or been loved by someone. Unless and untill we do not get into well we unable to measure the depth of it . Similarly we must experience. Love to understand the awesome feeling.
A person can understand the true meaning, only when he get Love. Being Love and then Lost will leave a long lasting impact on one's life. But at the same time they get bundled of joy and happiness in terms of beautiful memory while they were in Love.
A person never been Loved is like well withour water. Life is meaningless without any kind of feeling. If you never been loved. Nor ypu loved anyone, then the person have no sense to understand the beautiful aspect of life. Such person may be called as heartless. Every person , who have heart in their body , must fell in Love to understand the brighter side of Life.
Living Life is Loving Life. Love all and cherish the beautiful mement
Keep Steeming...Steem On !!!