This weeks ecotrain question of the week is a real deep and meaningful, and something I have thought a lot about over the course of my life.
What is at the root of conflict between mankind?
My first instinct would be to say politics. In the past this was usually within religious dogmatic structures but these days it permeates many more areas of life. So many wars have been fought over religion, and thousands were tortured in the name of god during the inquisition. The division between religions, the schisms, crusades, witch hunts and ideological separative agendas were all pushed by political power groups. Mini governments within various religions whose main objectives were far removed from the religion's core values. At a root level these atrocities were committed out of a greed for power and perpetuated through fear.
Let me make it clear, I do not blame the core beliefs and ideological tenants within most religions, they're usually very similar and focused on communal harmony. It is the political maneuvering within the hierarchy of religions, and communal governance systems, that perpetuate conflict between mankind.

Image by lucia parrillo from Pixabay
To use the inquisition as an example, the practices of witches in the middle ages were relatively beneficent when taken in the context of the times. These were times when doctors prescribed leaches for pretty much everything, and later mercury was used to treat various diseases, such as syphilis and typhoid fever. In such a climate can we really claim that a wise woman who combined intelligence, a use of medicinal herbs and ritual story telling to achieve healing was an instrument of the devil? Shamans have been following this precise formula for millennia. Or is it more likely that the catholic church needed to demonize a group of people to create a fervor to counteract the rising tides of protestant doctrine and other religious schisms.
I know the answer to this, but I think even the majority of modern day religions folks might agree that the inquisition was a political machination. A construct of a papal dictate to create a common enemy to leverage control through fear.
Fear of the unknown is a powerful divider and history shows that dogmatic doctrines follow patterns of creating figures of fear.
How does any of this relate to the question?
This dissection of one of the atrocities of religious fervor is not meant as an attack on anyone, rather an example of the greed for power which I spoke about, perpetuated by political actions and often justified through the fear of the unknown. This is my answer to the main question.
What is at the root of conflict between mankind?
Greed for power perpetuated by political actions and justified through the fear of the unknown.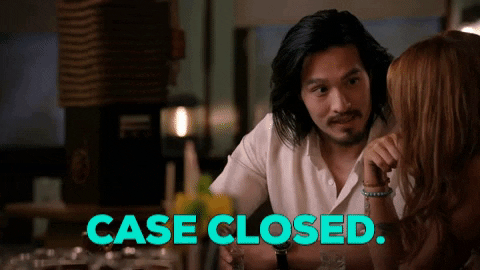 Moving swiftly on 😆
This all leads me on to some of the follow up questions in the ecotrain post.
One thing that is very clear to me is that communities that prosper are ones where peoples needs are being met! But what are those needs, and can they ever be fulfilled?
Quote from EcoTrain QOTW Post

Anyone who has lived in poverty understands the truth of inequality in how society is structured! Everybody in the world could have their basic needs met if the human collective unconscious wasn't diseased with the greed for power. Essentially, all that humans need to thrive is enough healthy food, clean water, a healthy mindset and a clean/healthy place to live. Also, most important is love.
I left the best for last!
Love, whether it be from a fellow human being, love put out into the universe, or received through the cyclic nature of things. Love is a universal constant of our internal worlds. Even a sociopath loves... unfortunately the only person they love is themselves, but it is still love that they crave. I feel like this kind of hints at the roots of this overwhelming greed for power in the human psyche.
There is so much conflict in the world within the macrocosm and microcosm, and even internally within ourselves. What is at the root of this conflict?
Quote from EcoTrain QOTW Post

When the need for love is internalized, and that internal need is perceived as not being met, anger, bitterness and resentment can fester. People in positions of authority will often exorcise all of these internalized feelings by projecting this out into the world through negative behavior.
Power + neurosis = pain and suffering.
Just look at Hitler!
I can't answer to the question of how these conflicts can be solved on a larger scale, only to how I address my inner conflicts negating that disease of greed for power. For me it comes with silence, it comes with observing nature and it comes with turning off the mind. I truly think that this is a vital thing for human kind to learn! The ability to shut off the noise and return to the source. Not to give up on all the day to day activity of building, living and striving for positive society; but to find moments of peace where they can see that there is something behind the activity that is beyond value judgement.
I recognize that what I'm talking about in how my meditative practices have opened me up to moments of intense clarity, is what some people feel when they pray. This is the strange dichotomy of being caught between an atheistic mindset and an agnostic one. For me that great unknowable that I sometimes get a glimpse of during meditation is just that; unknowable. If someone wants to label it as god then that is fine.
The ancient Sufi mystic Rumi once said:
In every religion there is love, yet love has no religion.

Rumi

The age old problems arise when a big enough group of people get together and label that unknowable feeling, then someone in a position of authority says 'this is what it is called, anyone else calling it something else is a heretic.'
This is the difference between experiencing and labeling.
This is politics at its heart!

All pictures used are creative commons licence, linked under pic and the gif was ethically sourced on giphy.com. If you have enjoyed this post, please check out my homepage @raj808 for similar content. Thank you.