I'm going to make a combination post of this my #MindfulMonday musings and a response to @Ecotrain 's Question of the Week which was -
How do you know when it is time to give up on something?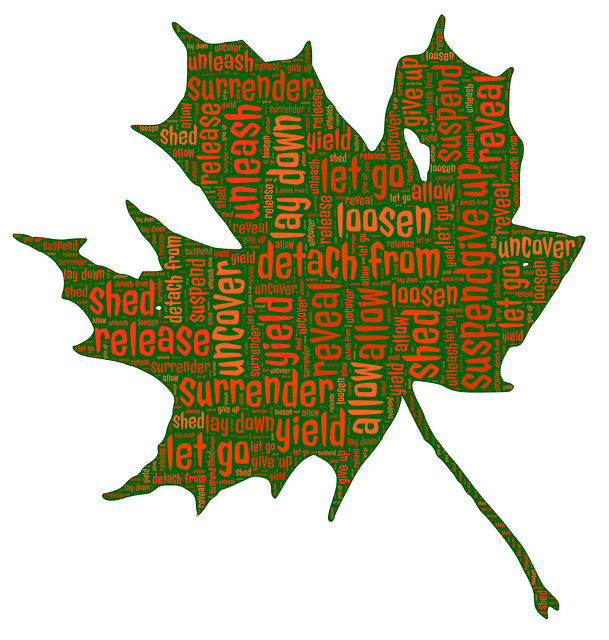 I get so attached sometimes that it kind of blinds me to other realities or something different that could be far better than that which I'm holding on to. And it is our attachments or clinging which causes a lot of our suffering.
When we are holding on to something it's important to realize what the opportunity costs are, for by saying yes to one opportunity there are many more that we are saying no to. This adds up to an opportunity cost.
If we can know ourselves and examine these things we are holding on to, asking questions like "is this still serving me, is it for my own betterment or is it just something that I'm attached to, comfortable with and is sort of a pattern I've gotten into", this can give us clarity and open us up to take other paths.
A really good book from someone I admire and who studied opportunities is "Opportunity" by Eben Pagan. It is a compilation of all of the different tools, techniques and strategies he had for finding and creating great opportunities along with the realization of how important opportunity is to success. He shows its nature and how it works plus how it changes over time. He figured out the universal patterns of opportunity in all domains and shares this.
Opportunity by Eben Pagan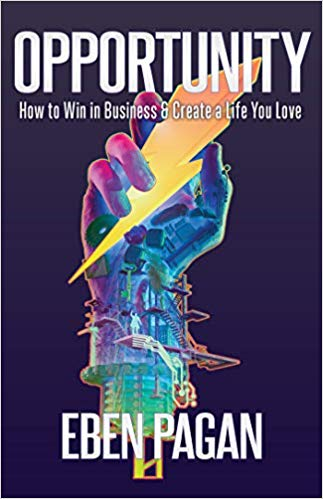 Hear more of what's in this book at:

Taken from the study notes for the book - found at: https://s3-us-west-2.amazonaws.com/jayabrahamassets/Joseph/mind+maps/Opportunity+by+Eben+Pagan.pdf
He encourages you to -
watching your environment and the dynamics of the situations that you move through. Reality often presents coincidences, intersections, synchronicities, convergences and collisions that create possibilities and potentials that weren't there before. If you're alert, and you understand the potential implications of the emergence of new forms and dimensions of opportunity, it can lead to a game-changer in your life. An opportunity is really a collaboration between the conditions and circumstances that converge in your environment, along with the way you use your mind and actions to take advantage of it.

I feel fortunate to have had the opportunity to partner up with Dr. Jeffrey Lant, a marvelous writer and educator, a Harvard graduate (which he did against the wishes of his puritan father who felt they were doing the devils work and he would be corrupted) a man with very high standards. This was something that was somewhat instilled in him by what one of his professors had told him upon entering Harvard, something along the lines of "Here you will receive the best and you will become the best and it is a responsibility to bring this out to the world."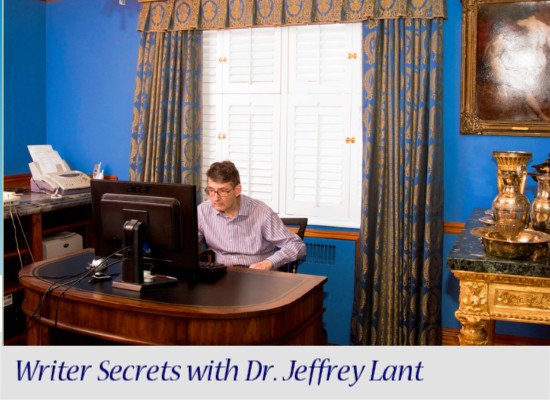 source
I partnered up with him to create an online writing course, something he was very passionate about and very good at. There, some of his high standards and working towards success, rubbed off on me. He wasn't easy to work with but he seemed to get people to do their best.
I learned early on to let go of things, break that attachment, so better things could move in.

It's surprising what we can be attached to!
With the writing I would get attached to certain words but there were far better words to use in those circumstances. That wasn't too hard to let go of.
In business it's easy to get attached to certain ideas ( you build something and it's your baby) but these ideas may not be working and you end up flogging a dead horse.
A successful business person is always testing, looking at results, letting go of losers and scaling up winners.
Some people, my self included at one point, get attached to their pain, as strange as that may seem.
At one point that pain served a purpose and maybe it got you the sympathy or attention you had wanted so you hold on to it hoping it will bring more.
Or we hold on to the stories we tell ourselves, sometimes not even being aware that we are doing that.
If in the present moment we can be with our experience and not get caught up in the stories, trying to solve problems in our brains, then if we can create a gap between a stimulus and a reaction we can find a genuine response.
A mindfulness practice can help with this.
And if you can let go of your attachments, it can be quite a release, a very freeing experience!
I wish that you all can soar and be peaceful and happy!
I cordially invite you to Mindful Life community, which is only just beginning in the @naturalmedicine server here. We run group meditations and support each other as we grow through conscious awareness.

Discord 🧘About

Thanks for stopping by!

Proud member of @naturalmedicine, @homesteaderscoop, @tribesteemup, @ecotrain, @freedomtribe & @earthtribe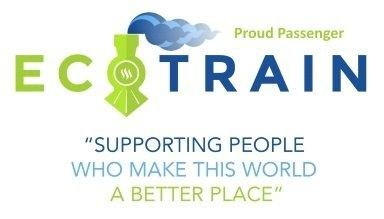 Discover previous ecoTrain magazines at @ecoTrain