Ecotrain Qotw: What is the most important in my life, and why?
Yup, I am doing a last-minute slider trying to get this in before the sun comes up in Ireland. What's new? Haha. I wanted to write about my personal views on the subject, so even though I'm a bit late (deadline Saturday), I believe it's still Saturday somewhere in the world. (Well, it actually isn't. It's Sunday evening, but I only just figured out that when I pressed 'post' it didn't actually post...Ugh. Usually, I wait for the 'bling-bling' sounds in my discord to tell me I posted, but this time I didn't. This is what happens when you rush things...)
What are my priorities in life?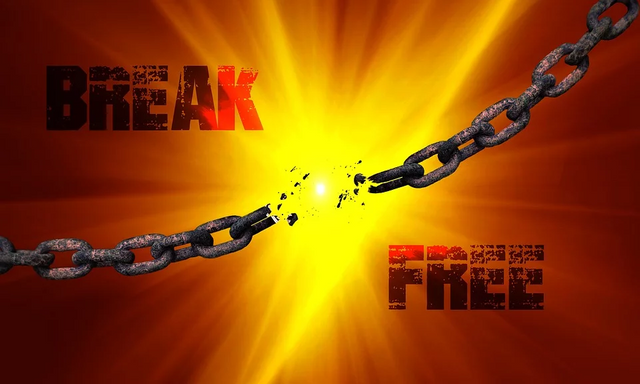 source
This question is not as easy to answer as one might think. A few years ago I would have answered with a firm: 'my kids', but it's a bit more complex these days as I've started to realize a few things. Yes, even 'people like me' (yes, I'm talking about age) still learn things. I am not the all-seeing eye, although that would be a cool feature to have.
So what is it that I learned over the years that make me say this?
OK, so I am NOT saying that my kids aren't the most important in my life. They absolutely are. Together with the dogs, cats and the pony. They're my kids too.
And that's pretty shocking coming from someone who didn't really like cats. These days my kids call me the crazy cat-lady.
You'd understand what they mean if you'd see me with one of them when she enters the house(I call her queen of the house, but her name is Ninja). She's my little furry piece of sunshine and she knows it. I'm her world.
But I'm getting off-topic here. Aaaanyway, I feel that, just like with kids, once you have animals, you make a commitment to take care of them. A dog is not just for Christmas, and neither are kids.
BUT...
And here comes the big BUT!
I used to jump through hoops, run around like a headless chicken... do this... do that, drive an unpaid taxi, and play police officer and judge.
It wasn't me! And I wasn't myself.
I still do some of those things, but I try to remember that I am only one person, and that that person also has needs and feelings, and bad and good days. I used to think I needed to do all those things for my kids to be happy, but instead, I was raising a bunch of spoiled kids, who refused to do anything for themselves and totally took me for granted when they ordered me around like a slave.
My journey with homeschooling, and my own personal one, has taught me that I can take care of me first, without neglecting the children's needs.
So I became more easy-going. I decided to leave the housework for a day, even if it meant that the house was a mess. I learned to live with it. I learned to ask for help. From the kids, or friends. I'm still not quite there, but much better. I learned to let go of things that weren't important.
I used to go nuts if my desk was covered with papers, letters, shoes (yup, shoes) and even clothes because people decided to just dump it there. Sometimes I would take an hour or so to tidy it up before I could even think about getting to work. Which then meant that I would run behind, or was close to missing deadlines. Now? Now I just leave it, don't even notice it, and every time I go to the toilet, or move the laundry from the washing machine to the line, I pick up a few things and tidy that way. It doesn't cost me any more time, and it helps with the stress levels.
Same thing with the toys. I used to not be able to get anything else done unless it was gone from the floor. So I'd either ask my (hard of hearing) son 100 times to tidy it up, and/or do it myself. Not anymore! I leave it and ask him to pick things up one by one. It may take the whole day, but it will be done. And not by me. Yay! New tactics for the win.
To cut to the chase...
It took 4 children and more than a decade for me to realize that my number one priority should always be ME! BECAUSE my children are the most important to me. If I get stressed out because of some toy lying around on the floor, and I run to pick it up but trip on a Lego piece and break my leg, then who will take care of the kids? We've made three trips abroad to get me to the last three Steemfests. Not because the kids wanted to, but because I felt it was important to go. For me, and indirectly for them. Happy mamas are happy parents and happy parents make for happy children. And it's the same with everything else in our lives. I used to have this upside down and prioritize everything and everyone.
The same goes for the animals. They are more happy with me being happy, rather than being sad, upset or stressed. It took me a while to figure this out because I always thought that having kids meant sacrificing a lot of myself and what I want, but it couldn't be further from the truth. It means that going after what you want is even more important because you're showing and teaching them that everyone is allowed to follow their dreams. Even mothers. If anything, I think it's a good lesson to teach, and I wish someone had done this for me when I was growing up.
I am not perfect, far from it. But when I look at my kids, I know that I am doing the right thing and what's best for them, by doing what's right for me.
We can all follow our dreams and at the same time still respect others, live in harmony, and change the world.
It's possible...
Thank you for reading!