The Medicinal Cooking Collective - Diets For Ailments & Disease: Week 2 Cancer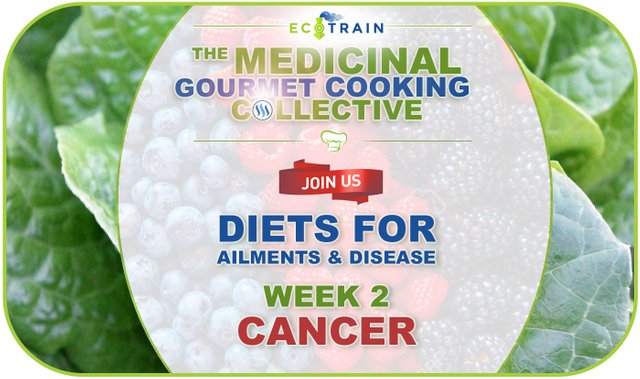 Today we are overwhelmed with dietary options and fads, and it is very hard to choose what will work for us. The media can't seem to make up their minds as to what is healthy and what is not. Our doctors are overworked and literally unable to provide adequate health care due to lack of time, knowledge, and pressure to prescribe medicines from companies that have only profit in mind. It is up to us to discover true health for ourselves through a healthy diet and lifestyle. You doctor may mention this, but knows very little about it and has no incentive to try to educate you! That is why we are here, and hope to inspire and help others who are ready to take their health into their own hands. Cancer is recognised worldwide to be a major health problem affecting millions of people each year. In 2017, there were an estimated 1,688,780 new cancer cases diagnosed and 600,920 cancer deaths in the US. The good new is there are certain foods — so-called cancer-fighting foods — that can help combat cancer.
Cancer can cause prolonged suffering and ultimately death if conventional treatment is not working. In many cases doctors write people off and give them a death sentence when instead patients ALWAYS have the potential to heal. When that happens, which is frequently does, doctors just shrug and say they don't know why but "you are very lucky!" I know many stories like this! One woman i used to know comes to mind, Gila! What a woman! Gila did heal herself from terminal cancer after chemotherapy was ineffective, but not with her diet. She already ate well, but her thinking was her challenge, and through an intense 6 month inner journey in the Sinai Desert she was cured through positive thinking. We should never trust a doctor when they give their verdict, and there is no better time to try something different when doctors have nothing left to offer!
I have a strong background in Biology and the sciences, and once attended a lecture at the Weizmann Institute of Science. The leading researcher gave a two hour lecture as they do every year to update other departments on their work and progress. This professor made is VERY very clear that the BEST thing you can do to cure cancer is to eat a diet rich in greens and fresh vegetables. He said it in those words and more than once. I trusted him way before I would my doctor who is incredibly limited in their knowledge and treatments of most common diseases.
So, this week the Medicinal Diets For Ailments & Disease challenge is to share a 'power meal that is rich in any of the following foods that are well known to combat cancer. The meal could consist of a fresh juice such as a green juice or berry juice, an amazing salad, main course, or of course a dessert! This meal is intended to provide a barrage of anti oxidants and cancer fighting nutrients so don't hold back on the healthy power ingredients! Whilst your meal will be incredibly healthy, we want to show others that you can still eat amazing food with a little imagination.
Here are some power ingredients that you can choose from, or please feel free to use whatever ingredients you know to help the body cure itself from Cancer.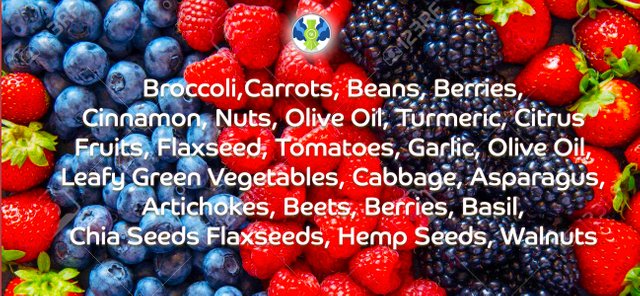 Finally, you don't have to focus on food, as there are none food items that can be swallowed that are also very medicinal for Cancer, such as CBD Oil which is able to demonstrate very impressive remissions in Cancer in many thousands of people worldwide. I personally know of a few! SO whatever you happen to know about this subject, please do join us and share your precious knowledge!



Posting Guidelines
The deadline for posting is Wednesday 19th September.

Please use the #ecotrain tag in your post. You can also tag #naturalmedicine as it is so relevant.

Please resteem this post if you want to help spread awareness to others who may be suffering and just don't know the truths and options out there.

Please do comment on this post to let me know if you will join us for this Medicinal Cooking Collective Diets For Ailments & Disease.
You can be sure that through the magic of Steemit and Google that others will find this in the years to come, and who knows how many lives we can change and even save from our efforts here on Steemit.


---


CHECK OUT LAST WEEKS MEDICINAL DIETS FOR AILMENTS & DISEASES Week 1 Diabetes:
The Medicinal Cooking Collective Challenge Tie-Up Post
The first week of this Medicinal Cooking Collective is over, so a big thank you to all who took part! There was a great mix of information and ideas, diets, recipes, and personal stories..all that I could have hoped for! Diabetes is a MASSIVE problem and the world is starting to wake up to it. You mark my words, diabetes will be the HOT topic next year and we will see a WAVE of focus on a diabetic friendly diet. The reason is that the number of people becoming dependant on the medical care system for diabetes is crippling the system in many countries, and those without good medical insurance in places like USA are going to be spending a fortune. SO when people start Googling diabetic friendly diets, he we are!


Supporting People Who Help
Make The World A Better Place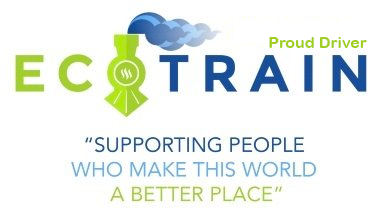 Discover previous ecoTrain magazines at @ecoTrain



The 8 Pillars of @TribeSteemUp