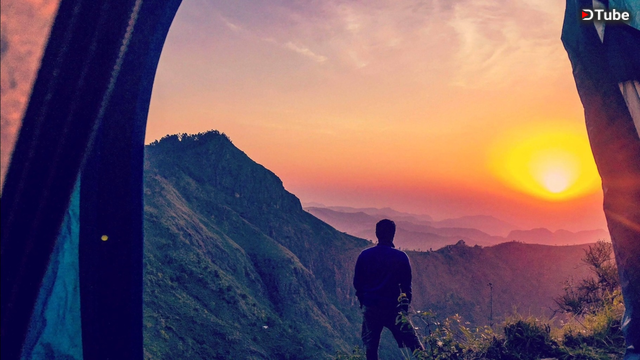 ---
Will you please support my crowd-funding efforts here on d.tube and Steemit with your up-vote because I will use ALL SBD rewards from this post to promote this crowd-funding campaign that I am leading. Right now we have no budget for promotions as we run on very minimal donations. If you understand what we are doing, please show your support in the form of an up-vote and re-steem. A small amount can help us get this message out to thousands of people!
Please watch this short 4 minute movie i made for this cause.
Background Information
I am leading a crowd-funding campaign to revive and expand Karuna Dham. I have made this movie for the Karuna Dham revival and expansion project and hope it gets our message across! I have lived at Karuna for 12 years. During that time I have built several eco-homes including Earthship Karuna, and taught and inspired thousands of people.
Karuna Dham is a part of Karuna Trust, which is an official NGO dedicated to teaching and practicing sustainable building and living. Karuna Dham has a strong spiritual backbone, which is well summed up by the following quote:


"Ahatho Brahma Jignasa" (Vedanta Sutra)

Now that you have a human form,
it is time to inquire about the Self"


A Sustainable Lifestyle Retreat: Solutions to Our Ecological Crisis
In India, the Goddesses Prithivi-Mata and Bhumi-Devi represent earth deities. Like any Devi, these Goddesses command respect, reverence and honour. Therefore it is our greatest responsibility to show that respect in the way we are treading on Mother Earth. She gives us so much. The questions is, what are we giving back to Her?
 
Are we truly making an offering to awaken humanity from its material slumber, and making offerings to her well-being and benefit, like we make offerings at our altar? It's only by acting in the spirit of a co-creative humanity that we will sincerely support her sustenance, and unite as One Consciousness.
 
At Karuna, we are a working experience of an international sustainable community based on living in harmony with Mother Earth. Karuna's main objective is to find balance of one's physical and spiritual needs. Started 15 years ago, we aspire to present a comfortable lifestyle, leaving behind a low carbon footprint for future generations.
 
It is with this clear and powerful intention that we are aiming to build on this vision to resolve our current ecological and cultural crisis, that seems to be solely fixated on consumerism and power. Where people from all over the world can participate in sustainable workshops like permaculture, organic farming, eco-building, afforestation, food processing, sustainable energy sources, etc. They will then return to their respective communities and empower their peers with the skills and experience they gained at Karuna. This is the means in which we will truly affect meaningful change globally, through conscious training in permaculture skills and development.
Background on Founder
Karuna Dham was initiated and founded by Nevil Moncher, a Mumbai-born Parsi, who came to live in solitude in Kodaikanal, South India in the 80s. Nevil has been fighting to protect this pristine land ever since through a number of court cases to protect forests, lakes, close factories and illegal buildings, protecting and developing trees, wildlife, flora and fauna, as well as developing fair-trade for crops for locals, etc.

After nearly 10 years of environment activism he decided to "put to practice what you preach." Since 2000 he has put his total energy into developing Karuna Dham - an off-grid, sustainable community, to bring it to what it is today.
Development & Activities to Date
Since the inception of Karuna Dham, the main activity has been planting fruit and indigenous shola trees. Eighty percent of the land has been covered with trees akin to a forest.
A one acre plot is solar fenced and has been prepared to grow vegetables where students have come to learn organic farming.
There is a cowshed with a fenced grazing plot ready for cows.
The community space has a full-fledged kitchen and dining area. There are some indoor games, WIFI and music for guests to meet and socialize.
Eight houses have been built on lease for permanent members to stay with their families.
There are 10 cottages that can accommodate 25 people.
A beautiful Yoga Hall that can accommodate 25 people. Daily Yoga classes are held there.
Several workshops have been held to train students in building Earthships, cob and other earthen style homes. Yoga Retreats and Organic Farming workshops have also been carried out. People come to experience an alternative lifestyle, to unwind from their hectic city life and feel peace of mind.
Overview of our Expansion Project 
Presently an initiative for the expansion of our sustainable development here at Karuna Farm is underway – and we need your support to make it happen!
 
Imagine coming to an idyllic, picturesque mountain retreat, away from the buzz of hectic city life – a place to rest, recharge, be inspired and learn essential skills. Amid the 30 acres of wild jungle in the mountains, you can be a part of an international movement that is practicing the wisdom of sustainable living. Karuna serves as a living model for eco-friendly development that can be replicated across the globe. We aspire to live this truth, amid implementing it, demonstrating it, and teaching it. Simultaneously, we are a sanctuary that inspires inner transformation.

At Karuna, we are offering another way to live and be, that is not the conventional concept of rat-race, 9-5, city dwelling – it is possible. And here's how: just step onto Karuna and experience a transformation of mind, body and spirit. And help us go deeper into this commitment honouring our Mother Earth.
Our Program Development Vision: Skills, training and development through workshops, trainings, seminars, and courses...
Organic Farming: permaculture, tree-planting, afforestation, breeding cows, composting, food processing (jams, preserves, ghee), etc.
Sustainable building: earthship building, earth bag, cob, as well as rainwater harvesting, grey water systems, etc.
Alternative Energy: solar and micro-hydro electric systems for cooking and heating, mini windmill, peddle power, etc.
Forest Therapy Retreats: in private, comfortable cottages for groups, camps, schools children and college students (15-20), professionals, and corporate retreats (for up to 60 people). Includes daily yoga, meditation, spiritual philosophy, bhakti classes -- as well as creative arts like pottery, candle-making, home-made remedies, etc.
Group rental facilities: for up to 60 people where by experts come with their groups and Karuna provides workshop/seminar/training studio space, meals, accommodation.
Research Centre: in tune with the latest innovative sustainable technologies including soil testing, nutrition, sustainable energy techniques, organic farming methods, etc.
Free prasadam distribution to visitors and nearby school children.
These revival and expansion projects are divided in the three phases. We are currently fundraising for phase I.
Phase I Budget - Revival & Expansion Projects:
Tree plantation maintenance
Vegetable garden revival
Fruit Plantation area revival
Main access road maintenance
Border Fencing
Construction of a first small sustainable eco home for staff quarters. This build will also be held as a workshop and training opportunity at minimal cost to trainees.
Phase I Total: 10.2 Lakhs ($15,600 USD)
+ 20% Contingency
Phase I Grand Total: 12.24 Lakhs ($19,000 USD apx)
We need your support to continue this valuable work!
The Hindu Newspaper Article
http://www.thehindu.com/features/magazine/destination-green-earth/article3716176.ece
A Great Article on our work
https://issuu.com/maduraimessenger/docs/madurai-messenger-december-2012- lowres
See the campaign and donate fiat here:
https://milaap.org/fundraisers/karunaexpansion?user=existing
View our website:
http://www.karunadham.org.in
See our Facebook group
https://www.facebook.com/groups/357963110996776/
---
▶️ DTube
▶️ IPFS
Will You Please resteem this post because it can help us to reach more people.