We are in a crypto winter and I have been thinking alot about the economy and our times in general.
I am convinced that the issue with our economic system at this time is debt. I believe the fiat system in place at this time is sort of a pyramid and ponzi scheme that is unsustainable long term. I am not 100% sure that it has to collapse, but it certainly needs to contract.
Wall Street is aware of the debt problem
Shocking to me is that more and more regular Wall Street people are talking about this and identifying this very clearly.
Ray Dalio is a great example of this. He recently published a book called The Big Debt Crisis you can download it for free on his website.
But there are many other examples.
This week I watched a truly wonderful video of Druckenmiller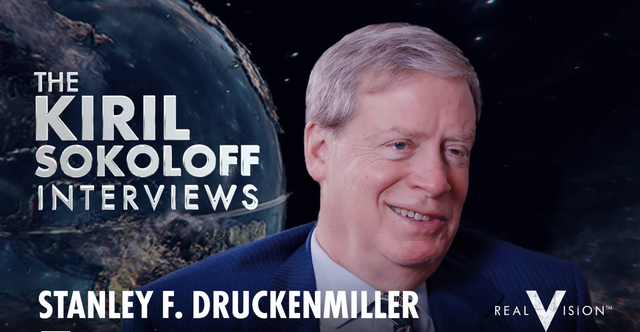 This Video was fantastic. Druckenmiller has a very clear view that many companies and maybe banks are over leveraged, which must lead to some sort of debt bubble.
Debt must collapse somehow
So to me it seems obvious that we are in a situation where this debt growth has to be addressed.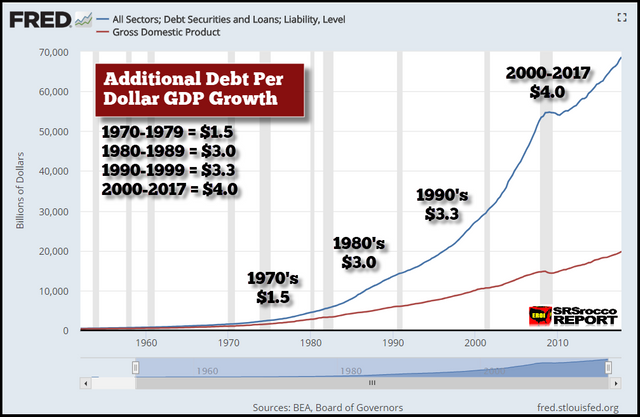 There are many charts on the internet showing that we have more and more debt every year. One way to deal with it is of course low interest rates. As it is easier to service debt when interest rates are low.
The issue of low interest rates produces is that more and more debt is created, and companies and people are over-leveraged and owe lots of debt, which in essence is a risk to every entity and the economy as a whole.
How this may resolve itself
I think Mark Yusko says is very well in this interview on CNBC
Too many companies are over leveraged, in fact he claims 14% of S&P companies cannot service their debt over the next 3 years according to their earnings estimate.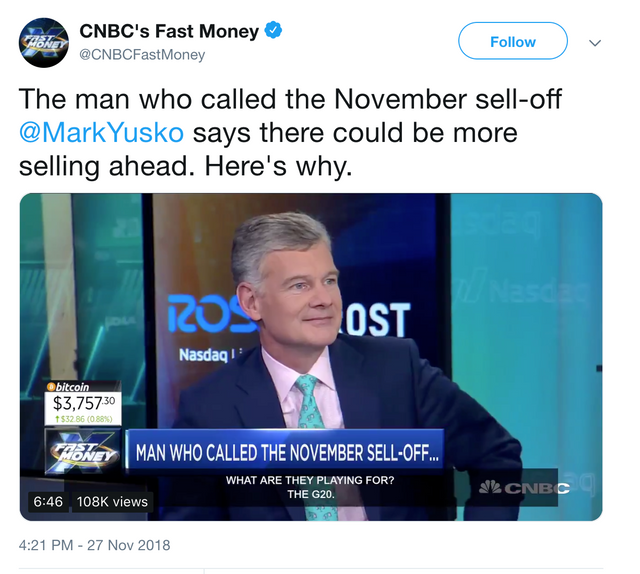 This is what Druckenmiller calls Zombie companies. When the economy slows down a bit, this means a lot of companies will go broke and default on their debt.
The slowing of the economy will happen, among others because of the tariffs by the US as well as tightening of monetary policy.
Here are some Cause and Effect relationships as I see them:
Central Banks Globally are tightening monetary policy

Trump is starting a trade war, which increases Tariffs and artificially slows down productivity and reduces corporate profits everywhere. It simply will be more costly to make stuff everywhere due to the very connected global economies and supply chains.

The Result of 1 and 2 is less investments due to less free money and less profits for companies and slowing down of the economy overall

This will lead to the weak companies going out of business and defaulting on lots of their debt.

These defaults will create a similar debt crisis as we had in the 2008, but this time every company that has or needs debt is affected. Private people will also be affected as they are also over-leveraged with student debt, housing debt and consumer debt.
This will create a cycle that slows down the economy which in turn will create more debt defaults etc.
What will be the result?
I have no idea how this is going to resolve itself. But there are a few things I am doing:
I am not just going to go long on stocks. Instead I will use a sort of trend strategy that forces me in and out of the market. I think it is imperative that when the market is crashing I have a mechanic that keeps me out. As a result I have moved my 401k into an IRA where I follow such strategy.

Having Cash is probably a great idea when things go down, however that too comes with risk as the debt crisis can cause a collapse of the Dollar

Crypto is imho the most likely winner of a potential Debt collapse, but it too will get sold when people are getting killed in the markets. I thus expect crashes to also be bad for crypto markets. So holding crypto is key for me

Because crypto will be very volatile and get hammered when people get squeezed, it is important to also short the crypto markets during bear cycles or hedge them. This can mean holding cash or even shorting and making more crypto as their prices go down in the short term.

Holding Gold and recession proof assets may be a good idea.
Fun times ahead!
What are your thoughts?
I would like some feedback on my model of how this is going down. Explain to me where I am wrong and what I need to adjust in my thinking.
Or if it is a good model, exlain to me why you support it.
I am giving out a Bounty for your efforts, which I will distribute to the answers that teach me the most.
Join the Club!
We have built a new service that will help you get upvotes using your own SteemPower.

Check out how it works and sign up here: https://steem-bounty.com/services/vote-club
Put a bounty on it

Make money and win bounties or Increase engagement using bounties: www.steem-bounty.com
Please vote for our Witness
Thank you very much for your attention and we hope you will vote for us as witness!
In order to do so you can go to:
https://steemit.com/~witnesses

And enter the "steem-bounty" account into the text field and click vote.
Or use steem-connect to vote directly for us as Steem witness!