How Much Do You Owe as a Citizen of Your Country?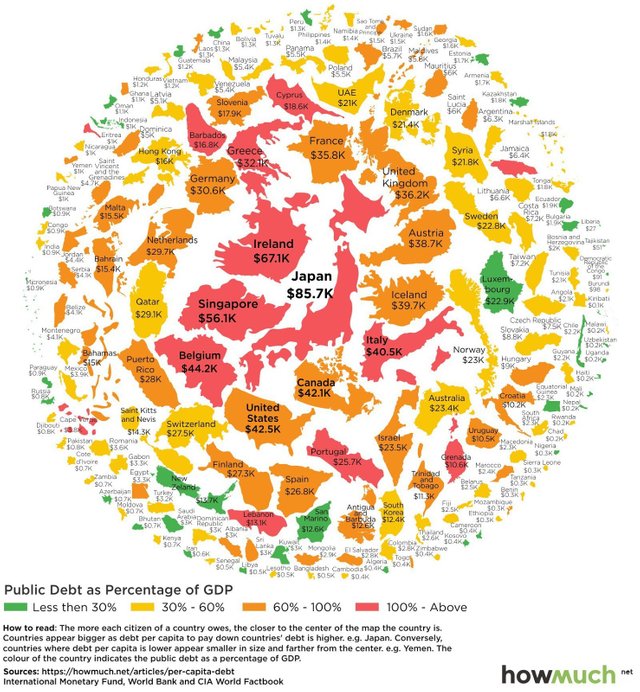 Where Does Your Country Stand?
The closer to the center your country is the higher the debt per citizen. My adopted country of Panama is $5,500 per citizen. That is likely because of the huge public works projects underway across the country. The color red indicates the country having a larger debt as a percentage of GDP. Green is the lowest.
The big surprise for me was Russia with only $800 per citizen. This tells me that Russia is in great financial shape. The other notable for me is Indonesia. These countries are both around 20 years post economic collapse.
Where Does Your Country Stand?
Does it give you peace of mind that your countries debt is low? I know it does for me. The countries that are doing well would be attractive places to live. The ones with massive amounts of public debt would worry me. Traditionally countries with large debt will try to inflate their currency which in turn hurts the citizens savings.