That's not a message from a possible future, but right now from someone speaking about the state of plastic pollution on our planet. Does that seem alarming? It does to me.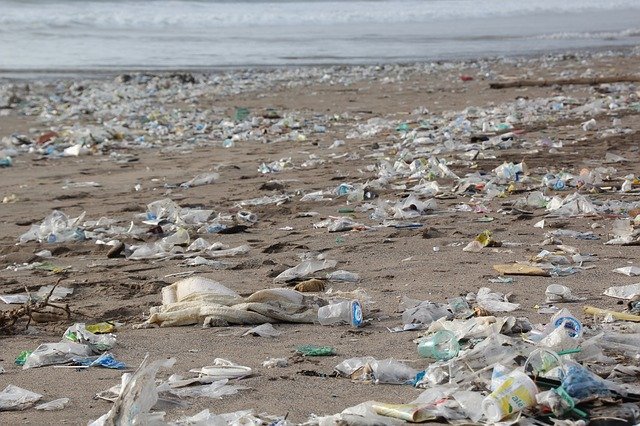 Source
A young Cuvier's beaked whale washed up on the shores two hours from the Philippine city of Davao. It was weak and vomiting blood. Darrell Blatchley from the Philippines' Bureau of Fisheries and Aquatic Resources received a call early Friday morning to go see the whale.
A few hours later, it was dead. Why did it suddenly die? Plastic. A shitload of plastic.
"It was full of plastic — nothing but nonstop plastic. It was compact to the point that its stomach was literally as hard as a baseball."
"That means that this animal has been suffering not for days or weeks but for months or even a year or more."
The be precise, there were 88 pounds of plastic. Most of the content came from the Philippines, specifically local grocery stores chains, chains, Gaisano Capital and Gaisano grocery outlet. Blatchley will be posting the list of items from the whale's stomach into Facebook.
Hopefully this will help to shame people to care more and lead to reforms about plastic management. Plastic shouldn't end up in the ocean, and we should all use less of it.
The number of marine mamals affected by plastic pollution has been increasing:
"Within the last 10 years, we have recovered 61 whales and dolphins just within the Davao Gulf. Of them, 57 have died due to man — whether they ingested plastic or fishing nets or other waste, or gotten caught in pollution — and four were pregnant."
Each year, an estimated 9 million tons of plastic ends up in the ocean. More than half of it comes from five countries in East and Southeast Asia — China, Indonesia, the Philippines, Thailand and Vietnam.
The Philippines is considered one of the "world's leading plastic polluters." Half a million tonnes of plastic waste from the Philippines ends up in the ocean each year.
Blatchley is concerned that "if we keep going this way, it will be more uncommon to see an animal die of natural causes than it is to see an animal die of plastic."
This is the future we humans are creating on this planet. We need to be more conscious about the consequences to our actions and change our ways. Each individual can do their part by employing more of a zero-waste lifestyle. That means to stop using plastic, stop buying plastic, and stop throwing plastic away, as much as we can. Research zero-waste practices to do your part.
---
References:
---
Thank you for your time and attention. Peace.
---
If you appreciate and value the content, please consider: Upvoting, Sharing or Reblogging below.


me for more content to come!
---
Like what I do? Then consider giving me a vote on the Witness page :) Thanks!

My goal is to share knowledge, truth and moral understanding in order to help change the world for the better. If you appreciate and value what I do, please consider supporting me as a Steem Witness by voting for me at the bottom of the Witness page.