The Last Post! Vegan Challenge! My Vegan Journey!
Hi, I'm Poly and this is the last post of my challenge for 22 days being a vegan.
I wanted to share more with you so I made a video explaining a bit about my challenge. It was very difficult for me to do it since I speak English very badly. I'm sorry if you do not understand me, but it was a challenge for me to do it. My boyfriend supported me and corrected my pronunciation as much as possible. I hope what you understand me hehe
For those who did not see the video, I have written this part.
First I want to say thank you to all those people who supported me in this challenge. my friend Nicole, Katie, Lena, Nina, Maru, and all Stemians, (I'm sorry if I forget someone). And especially to @heart-to-heart. for her motivation and help to make this challenge possible. Thank you very much! You always motivated me to do it.

They were 22 continuous days eating vegan, some easy others difficult. It's the first time I've made a challenge of this kind
The first week I was excited and I felt creative for making different meals. Of course, I missed eating cheese and eggs, (not eating them was the hardest) I wanted to eat arepas with eggs and a lot of cheese, but I really wanted to do this 100%, I wanted to know what it felt like to be vegan.
the second - week, it was the hardest. I felt bored eating, something sad and without motivation. I did not have much time to cook and less to make fabulous recipes. Even so, I continue,
The third - week I felt much better, with energy and it seemed to me that the days had flown by. I could not believe I was about to finish.
I made really great recipes, I dedicated time and love to myself. My favorite food I could do every day was pasta with broccoli and vegan cheese. I loved that pasta. The blackberry cake was heaven and the mushroom burger I still miss.

The hardest thing was not being able to eat cheese with my arepas. The breakfasts were complicated without being able to eat eggs. Preparing food for my non-vegan boyfriend and just watching him eat, it was torture!
When I made the pizza for him I died of hunger, I had to eat my vegan pizza, which did not taste bad but I really wanted to eat his. Just smelling that pizza and not trying a bite was a real challenge. I'm proud of myself for achieving it.
It was also difficult to take the photos very hungry. I have in my files about 300 or more photos taken, different angles, and lights, I wanted them to always look excellent for you. Do you know what he was doing after taking the picture? Heat the food again because it had already cooled. other times I just devour my food LOL
The most frustrating part was the two times I ate outside the house, there are no vegan options around the corner. most of the menu does not have a single option, that was frustrating and even annoying. I wish there were more options, it's not fair.

In the past, I have made nutritional plans and never in my life had been such a good girl. In my head, I had a question: Is it possible to change a habit if it is repeated for 22 continuous days without exception?
During this challenge, I lost 2 kilos of weight. When I started weighed 60 and currently weigh 58 and I think they were fat and not muscle mass. what makes me feel very good, I did not expect it, I did not think about it, but it is something positive without a doubt.
Buying food was complicated sometimes (For the situation in my country), many foods are not available in my country or are very expensive, however, I bought what I found in the supermarket.
This challenge made me see that I should be grateful to have food at my table, every day we eat at least three times a day, but we rarely notice or value what it means. Seeing each and every one of the photos makes me reflect on how lucky I am.

I have felt focused, with extra energy, calm and happy.
What I liked most was that I never go hungry. I was always satisfied for a long time.
Today I should not be vegan, but all day I continue to eat vegan. I thought I would eat eggs and arepa but I just did not feel like doing it (inside of me I felt like I was going to disappoint someone, or that I was going to sabotage my routine and my habits)
I do not know if this lasts other days, I would like to keep it for another month, but I do not know what could happen. Today I continue to be vegan.
Thank you!

Enjoy It! All My Meals!

Follow this challenge with incredible prizes from my friend @heart-to-heart. 💗 💗 She has a great contest to invite everyone for 22 days continues to be vegan. To know all the details you can enter here 🌠Eat Like a Superstar! $100 SBD in Prizes!🌠 She also makes very delicious and original vegan recipes.
❤ THANK YOU FOR READING ❤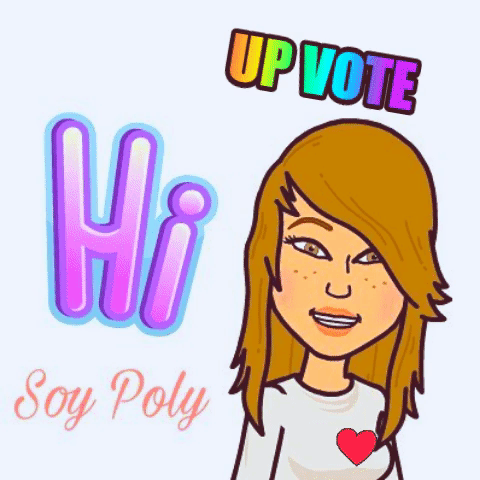 See you in a next post!
PS: That's all for today! Thanks for the support. You can leave your messages and with love, I will answer you! 💚
All photos were taken by me with a Nikon camera and the video made by my boyfriend Dan.