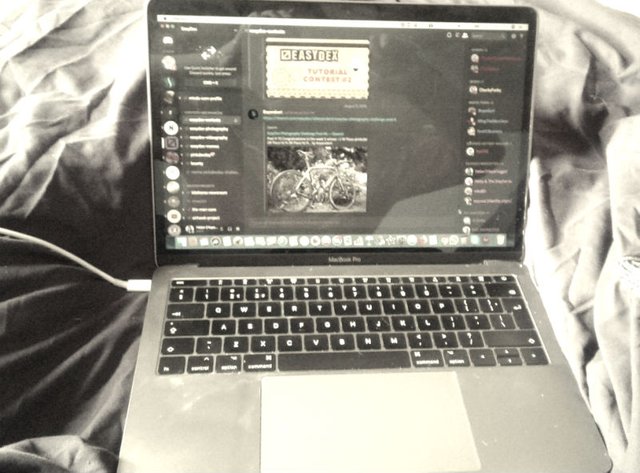 Today, I'm joining in with @boyerobert's EasyDex Photography Challenge #6 of What is my favourite thing and it has to be in Black and white...
Yes, I took the bait!
This week, I haz been mainly sleeping, working on my laptop and conversing on EasyDex...
So, this photo encapsulates three of my favourite things, which this week are EasyDex, my Mac and my bed, although these things will always be in my Top 10, whatever the week.
Occasionally my children top the list.
Erm, I took it on a Samsung Galaxy tablet, a little one, no idea of the model or camera settings 😂