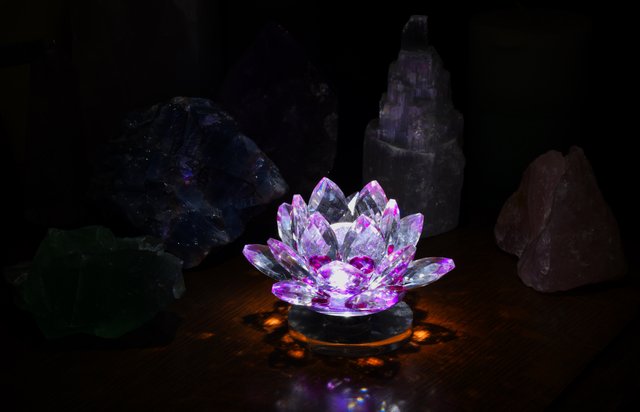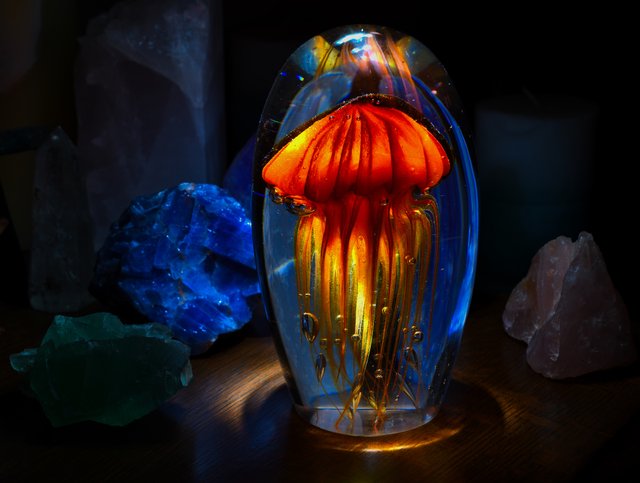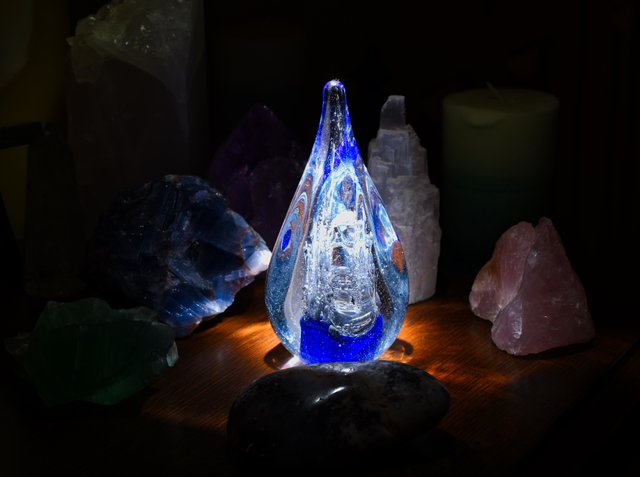 Post # 74

Congratulations to the week 4 winners :-)
1# Place @kotturinn
2# Place @sirharoldsimbo
3# Place @thelostsakura
Please DM me your bts username on https://discord.gg/5KSvKU to collect your prizes :-)
NEW RULES!!!
PHOTOS MUST BE TAKEN BY THE CONTESTANT
ZERO TOLERANCE FOR PLAGIARISM
PG RATED

Hi Steemers,
Original @Boyerobert here.
Introducing contest #5, brought to you by the
#EasyDex
family. We love to encourage creativity in our community whether it be writing, music or in this case, the medium of
#photography
. Without any further delay, this week's challenge.

This week's challenge we will be stepping up our photography game, lets see what you can pull off, I am highly confident you will be able to, if you put your mind to it, and have a glance at the below recommendations ;-) The challenge is to performing some "Light Painting" while taking a long exposure. Above are some examples of shots I took in the complete dark, using only a small flashlight to paint the subjects.
If you missed the forth EasyDex Photography Challenge Post # 4 you can review the winning photos at the link below.

Post #4 https://steemit.com/easydex/@boyerobert/easydex-photography-challenge-post-4

Post pictures were taken with my #Nikon #D850, lens 60mm f/2.8


Bonus Photography Knowledge
The below information will help you perform this task and trigger the imagination. Painting with light is simply awesome and fun.
What is light painting and how is it captured?
Light painting is a photographic technique that involves the movement of light whilst the cameras shutter is open. In order to capture the moving light source you will need to set your camera to a long exposure, this can be anything from 10 seconds to several minutes depending on how much light you want to expose. Light painting is best done in the dark and somewhere fairly secluded so that you can keep in control of your image and the light you want exposed to the sensor.
Equipment needed
A sturdy tripod or solid surface: If you're using a long exposure then you will need to keep the camera still to avoid any blur, so a tripod is a must.
A camera that allows you to set your shutter speed. Not all light painting activities require a lengthy exposure, anything from 10-20 seconds will be enough to get you started.
Light painting tools: Glow stick, torch, matches, sparklers, a flashgun (to light up your scene), your phone, etc.

Wireless remote(recommended): A remote enables you to release the shutter and keep it open for as long as the camera will allow without having to hold down the button yourself. Remember to set your camera to "Bulb" so that you have full control over the exposure.

A flashgun: This isn't essential and something I didn't need to use myself but if you have one it can be used to light up or freeze a particular object or scene before starting your light painting. The good thing about painting with light is there are no rules and experimenting with the different set-ups is all part of the fun. Of course, if you're using a digital camera you can instantly review your shots and tweak your settings if your images are coming out over or under exposed. If you're new to light-painting, here are a few basic guidelines to get you going:
Camera settings
Aperture: You can use anything from a large aperture (small f-number) at f/4 to a small aperture (large f-number) at f/22. As long as you stop down enough so that your point of interest is in focus and sharp then that is all that matters.

Shutter speed: The shutter speed depends on your location, the type of effect you are going for and how much light is around you - taking into consideration any ambient light too. If you're in a dark room experimenting with an object then 10-15 seconds is usually fine to start with.

ISO: Use the lowest ISO setting possible to avoid grain (noise) creeping into your shot.
Focusing: Set the lens to manual focus and focus by twisting the focus ring at the end of your lens. Because you will be shooting in the dark if you set the camera to autofocus it will struggle to focus and the camera will try to refocus each time you press the shutter button.

Setting up and taking the photo
Position your camera or object to where you want it - try experimenting with a variety of perspectives. Attach your camera to your tripod and set it to the right height. Manual focus on the subject whilst the lights in your house are switched on. Alternatively, if you're shooting outside then you can use your torch instead

Once the focus has been set, adjust the shutter speed and turn off the lights. Release the shutter, either by using a remote or by manually pressing the shutter button. Once the shutter has been released (listen out for the click sound) quickly get into position and then turn on your light source (EG. torch, glowsticks) and begin painting

TIP: It is best to get into position before you expose your light source, otherwise you will capture a trail of light leading up to your object
Source:
https://www.wexphotovideo.com/blog/tips-and-technique/painting-with-light-and-long-exposures/

Weekly Prizes
1st Place - 15 PBTokens
2nd Place - 10 PBTokens
3rd Place - 5 PBTokens
Monthly Grand Prize

Instructions
Participants must quality with the following 1 time registrations at;
When creating your post you must;
NEW This week the contest is opened to CELL & DSLR camera's
Create a post on your blog with your picture in it - (Only 1 , your best shot)
Description of your photograph & camera settings if applicable
Use the same title as this post - EasyDex Photography Challenge Post # 3
Use the same tags to qualify -> easydex pbtoken pinkdexday bitshares photocontests
Next
Upvote the contest post and add a reply comment which must include;
The link to your post & include your easydex/bitshare exchange user name to be able to collect your winnings
Finally, Resteem the contest post
NOTE: If you do not have a exchange feel free to create an account at our preferred EasyDex exchange https://exchange.easydex.net/welcome or BitShares https://bitshares.org/ .

Lastly, share with friends, have fun and good luck!!
Thanks!!
Best regards,
@boyerobert
Feel free to follow and register below,
Easydex Wallet Register
https://exchange.easydex.net/welcome
EasyDex Information Below
Telegram: https://t.me/easydex.
Discord: https://discord.gg/JPva8DS.
Subreddit: https://www.reddit.com/r/EasyDex/
Twitter: https://twitter.com/EasyDexOfficial
Instagram: https://www.instagram.com/easydexoffical/