Dig it Up, Live it Up - Earthship Sustainable Building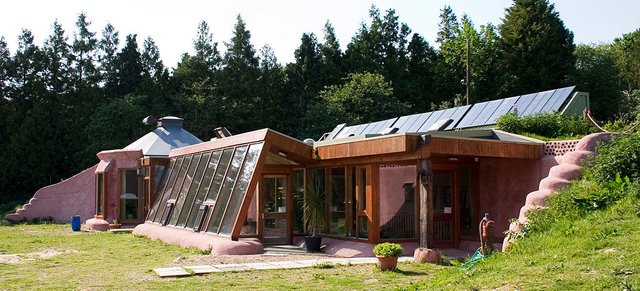 The main feature of Earthships are the passive solar architecture for heating and insulation from the earth. That's why it's an earthship, it's a home/ship that has earth around a portion for insulation.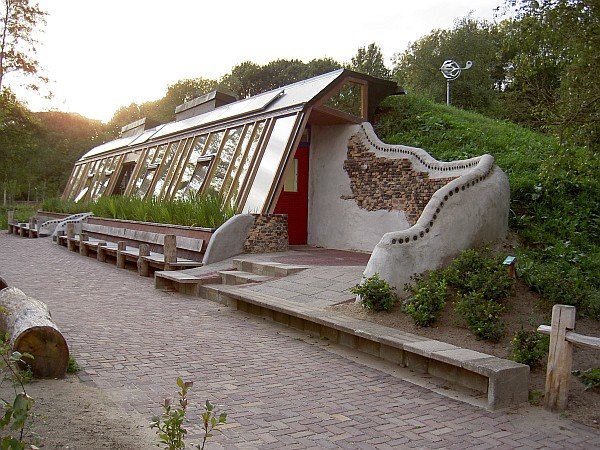 Usually, the part that gets covered with earth, or even the walls, contain either natural or recycled materials. This can range from bails of hay, used car tires, and even glass or plastic bottles and aluminum cans.
The glass bottles can also be used to make nice decorative walls: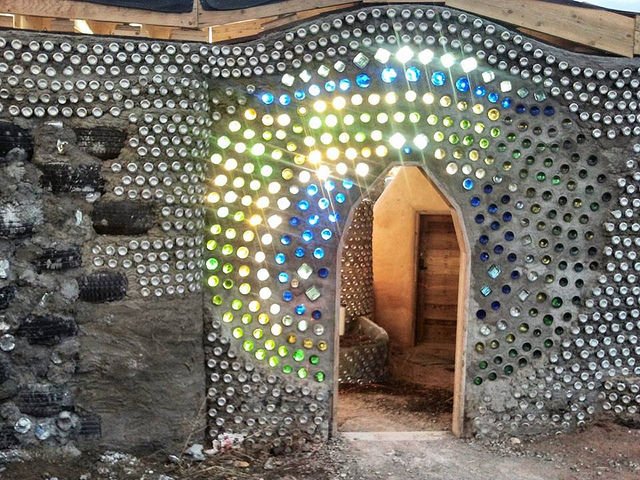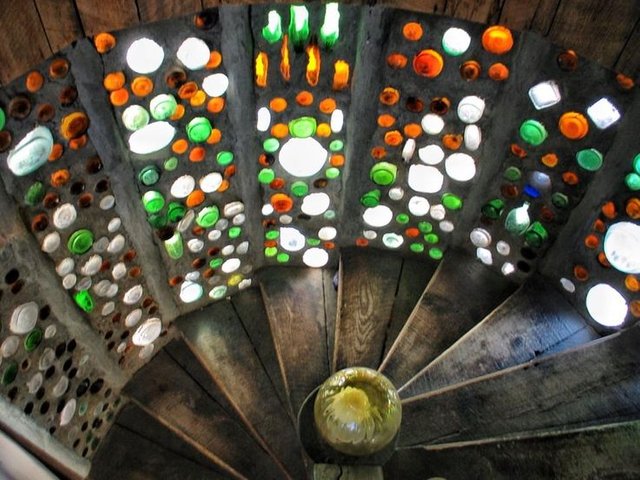 Earthships, and other ecological architecture, are highly artistic in design modeling, a lot of the time. The glass bottles are one part of the art and creativity that gets put into ecological designs.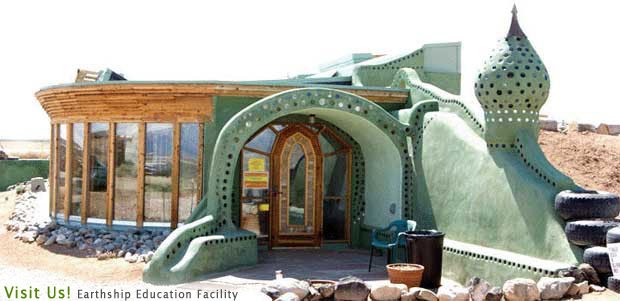 Earthships also use other ecological designs in the architecture, such as rain catchers, reuse of greywater, composting toilets, indoor gardening, winter gardening, solar power, wind power, rocketstove, and more. As such, Earthships also usually function "off-the-grid" with no need for electricity from outside sources.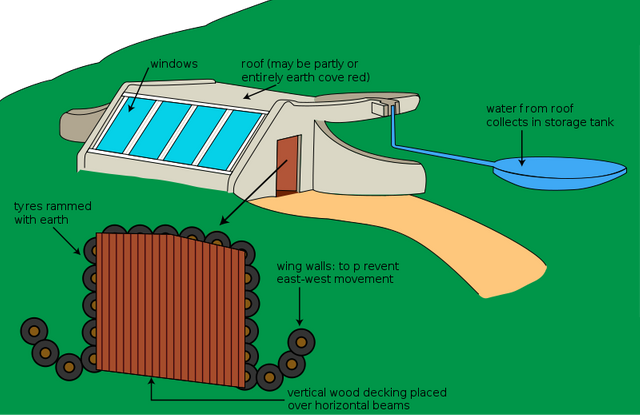 Due to the angle of the windows to catch the sun optimally throughout the year, some designs have resulted in very hot houses in the summer. Building with windows that open is a better design model.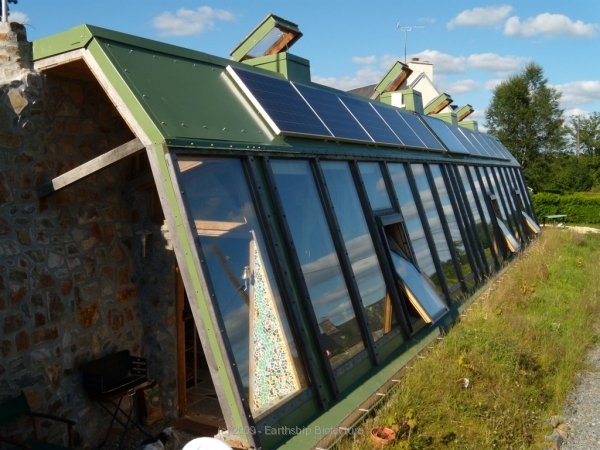 This way you can insulate, stay warm and grow plants, while also cool down and not killing all the plants from overheating.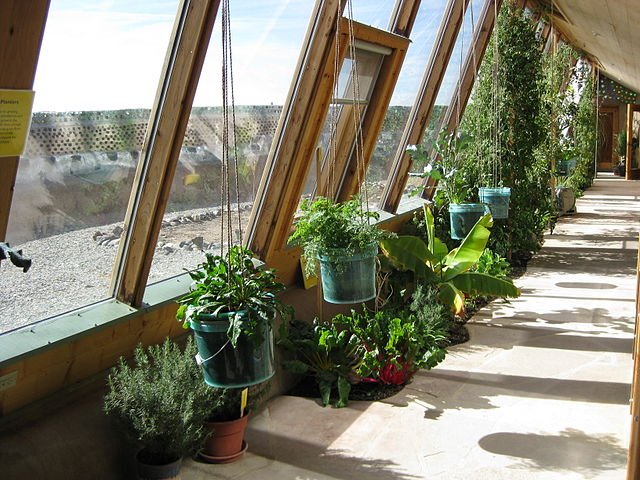 ---
Earthships have these 6 Building Design Principles:
---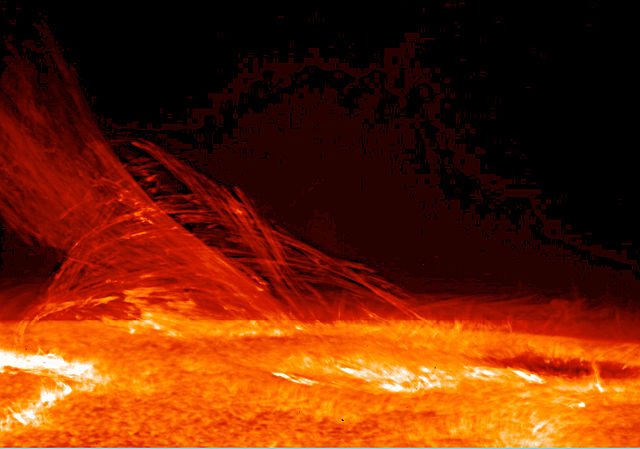 1) Thermal/Solar Heating & Cooling
This maintains comfort in any climate, without wires or pipes, all powered by the power of the sun.
---
2) Solar & Wind Electricity
Live off the grid and be free from utility bills. Hook up to a battery used to store energy whenever you need extra juice.
---

3) Contained Sewage Treatment
The waste of all kinds, even human waste, is reused and recycled back into food production with no pollution. Water is recycled and reused in the toilets as greywater, that doesn't smell.
---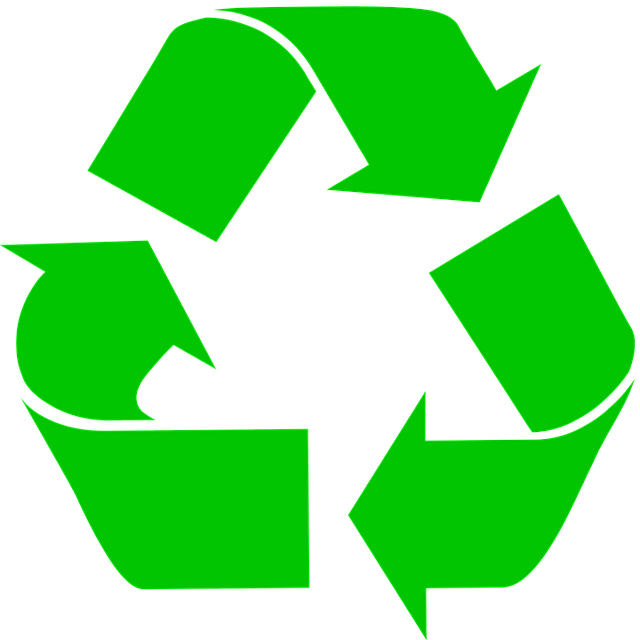 4) Building with Natural & Recycled Materials
Use the indigenous material around you as much as possible. Reuse and recycle other material from your local area as well. Earthships do not pollute natural aquifers.
---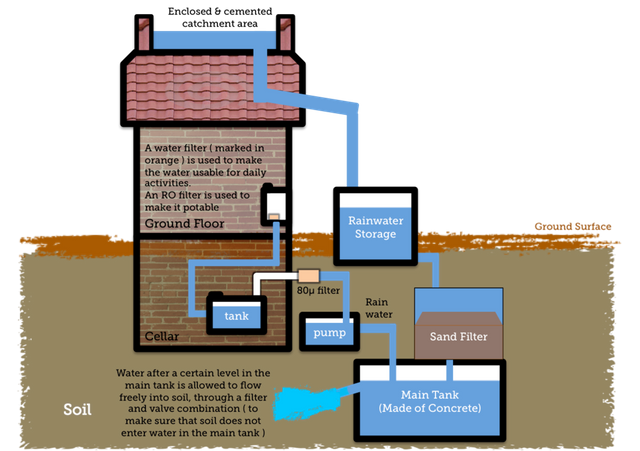 5) Water Harvesting
Catch the water form the sky (which some municipalities with charge you with a crime for doing). Water is heated from the sun, bio-diesel, or compost heat. Earthships do not pollute natural aquifers.
---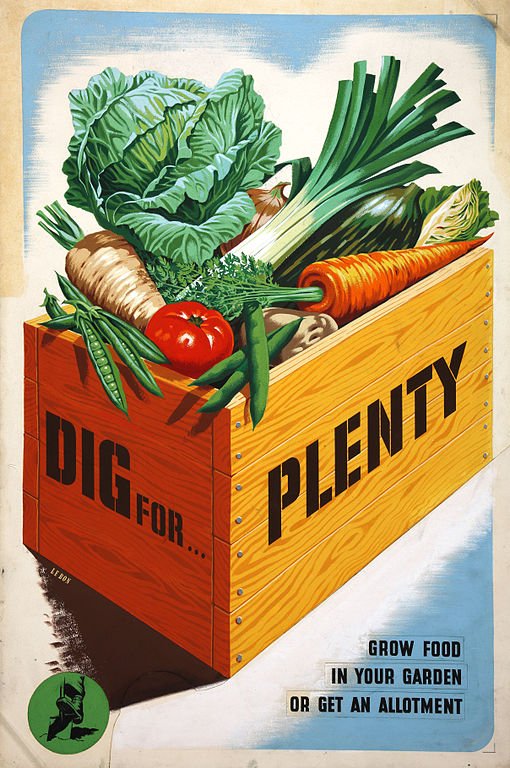 6) Food Production
Grow your own food, rain or shine, summer or winter, and save money in the process. Not only that, it's healthy and grown according to your standards with a rich taste.
---
Mike Reynolds - Garbage Warrior
Mike, and several others, tried to bring this revolution of ecological, economical and sustainable building to New Mexico. But they faced opposition from the established way of life and the rules, codes, regulations, licenses and fees required to be allowed to build and live in a home. Mike took his battle to the courts, losing, and winning in the long. He is a pioneer is changing how we think we can live and showing us how it can be done. Mike Reynolds essentially created and founded the earliest Earthsip designs and philosophy.
Check out the documentary about his struggle here:
If you are interested in doing something like this, please make sure to do it within the existing codes, or have exceptions made by getting it checked. You could end up with authoritarian centralized drones who are fining you and threatening to tear down your house or put you in jail for trying to live in it.
The cost expectations to calculate are on average $200 per square foot. Not only is a house being built, but also the utilities that are normally not included, like electricity and water sources built in. This increases the cost.
Good luck if you plant on pursuing this, truly. I see it as a great path and future way of living that doesn't involve concrete-jungle construction of the modern city-scapes. It's more freedom at home, as a self-sustained and self-sufficient way of living. It's living more in the green nature with fresh air, clean, less pollution, etc. We can still specialize and contribute to the overall development of humanity and knowledge we share, even while living separate and off-the-grid.
---
[Image sources: 1, 2, 3, 4, 5, 6, 7, 8, 9, 10, 11, 12, 13, 14, 15]
[Sources: 1, 2, 3, 4, 5, 6, 7]
---
Thank you for your time and attention! I appreciate the knowledge reaching more people. Take care. Peace.
---
If you appreciate and value the content, please consider:
Upvoting

,    Sharing

and   Reblogging

below.

me for more great content to come! Please also go through my older work to learn about more topics.
---
Author: Kris Nelson / @krnel
Contact: [email protected]
Date: 2016-11-05, 8:02am EST