Only seismographs can determine the first degree;
2nd degree is very light,
Third degree is light, most people do not hear that there is an earthquake,
Grade 4 is moderate, people in their homes hear;
The degree is quite severe, shakes the utensils,
degree is severe, the plaster of buildings crack;
Seventh grade is very severe, there are cracks in the houses.
It is destructive to the 8th degree, washing the chimneys and statues, creating crevices in the buildings.

image
Grade 9 is very destructive, stone buildings are destroyed;
10th degree houses collapse, railways, water, gas pipes can be bent and broken:
11th degree bridges, dams are destroyed, the ground is opened, crevices, water gush;
The 12th degree is catastrophic, nothing survives, the shape of the earth changes, new lakes can occur, the rivers' beds can change.
Losses of life in earthquakes are often caused by building defects. Especially the structures in the settlement areas located in earthquake zones should be earthquake resistant.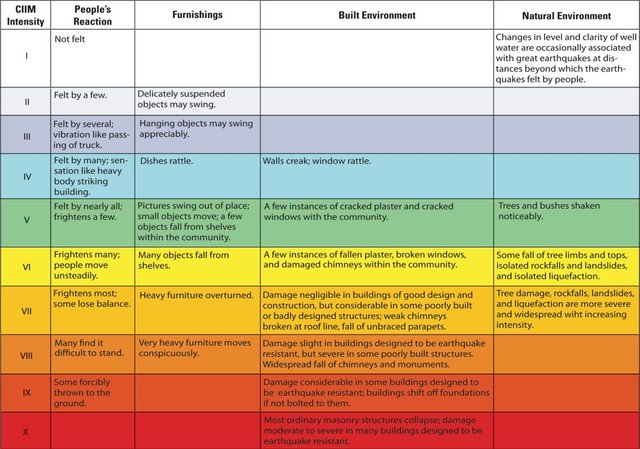 image
Not every earthquake of the same degree can cause the same loss of life and destruction everywhere. Status of buildings, population density, structures, etc. plays an important role in this matter.
---
Sponsored ( Powered by dclick )
Let me know in the comments