I Love myself...
I think that when one steps into the reality of loving oneself then nothing else but loving matters!
I have lit the flame of self-love in my heart- I know what love is and my moments with myself is nothing less than divine. I walk consciously with the Goddess in me facing all with love in my heart and reverence in my soul. In my mind, I see the awakening of the Goddess in me and I find inspiration from what I see in my imagination.
What I feed my mind and how I exercise it, what I feed my body and how I exercise it and what I feed my Spirit as spiritual food and how I exercise it - has awakened me to embrace my 3 bodies as goddesses- walking with me on this journey of life.
They make my feet run to Nature-everyday, if my heart so pleases –to dance and absorb energy from our Mother-to nurture me and protect me as I, their child walk my path on Earth.
That Path becomes my story, my dance - of standing on my head and staring in the Sun, of painting pictures to preserve the ancient wisdom, of chanting all to love, of spinning energies into rhythms of love and creations!
This path we all walk as a story of love, unconditional loving and the way of how I found love in my heart firstly for myself and then to radiate it to all those around me.
Thank you dear heart for loving me...unconditionally!
Can you look into your eyes and see the love pouring from your heart?
If you do not love yourself, then I am sorry to say: you might not know what love is...yet
Be brave and tell me in a comment 5 things you love about yourself?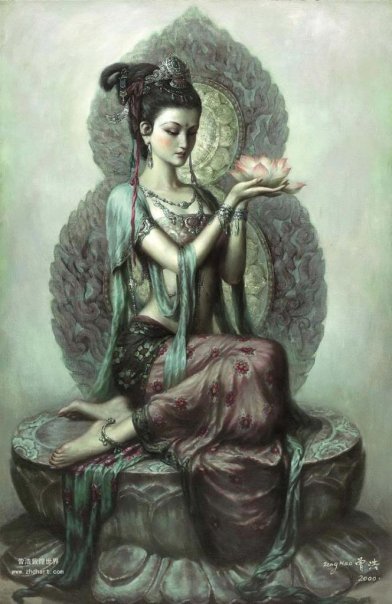 (the source of this lovely image is unknown)