"My Anwer To NewbieGames Jeopardy - Where Every Valid Answer Is A Winner"
@newbiegames @earthnation and @steembasicincome are currently holding a writing challenge in which you can win, simply by participating, with large prizes awarded for the winning posts. You can write about five different topics, explaining why that specific topic is the most important one to solve. The one I have chosen to write about today is the first of the five, "ending world hunger." My entry starts below.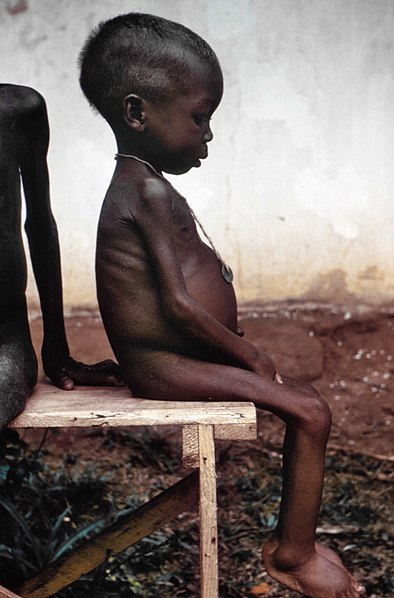 Ending world hunger should be the number one global priority for two reasons, need and cost.
The need to end world hunger sounds obvious, even to those in the first world. But the truth is so much worse than many think. For starters, malnutrition is the leading cause of death in children under five.
In fact famine is far more deadly than wars with, "One 1980 study in a war zone in Uganda attributed only 2% of the deaths to violence—whereas 20% were caused by disease and 78% by hunger."
But even in places were no wars are happening, hunger remains a constant threat, like in India, where over 190 million people are undernourished and 38.4% of children under five in are stunted.
Hunger not only brings pain and causes stunted growth, but it also leads to numerous diseases including but not limited to, anemia, scurvy, blindness, mental retardation, tooth loss, brittle bones, and the list goes on. It also weakens the immune system, causing vulnerability to all types of infections.
The relative ease with which world hunger could be dealt with is either amazing or horrid, depending whether you look towards the future of ending it, or the present, were we do very little.
The UN puts the price at ending world hunger at 30 billion dollars annually, the cost for ending poverty at only 175 billion. This is in comparison to the US military budget of almost 1.1 Trillion dollars every single year.
Millions of tons of food is wasted every year, while the government pays people not to farm. It is clear we have the food and the ability to distribute it, all we lack is the willingness to do so, and that is why this is the most important issue facing the world today.