Our theme today is sharing the many ways in which we have positively impacted physical and digital communities throughout the world!
Our Ecovillages.... As the Earth Nation we have co-created, discovered, allied with, connected and supported 11 ecocommunities spanning 16000 acres of land. Our open, co-governed, beyond-sustainable communities are dedicated to the embodiment and expansion of harmonious paradise on this planet.
Our Technologies…. From cryptocurrencies, directories, to AI and 3rd generation blockchain technology, we have created a nearly instantly replicable, endlessly modular and customizable, and infinitely expandable DAO software system suite that surpasseses everything else on the market.
Our Culture…. We have impacted millions with our message. We are a living embodiment of a new way of being that cannot be forgotten. Those we have impacted will continuously affect the fate and culture of the planet.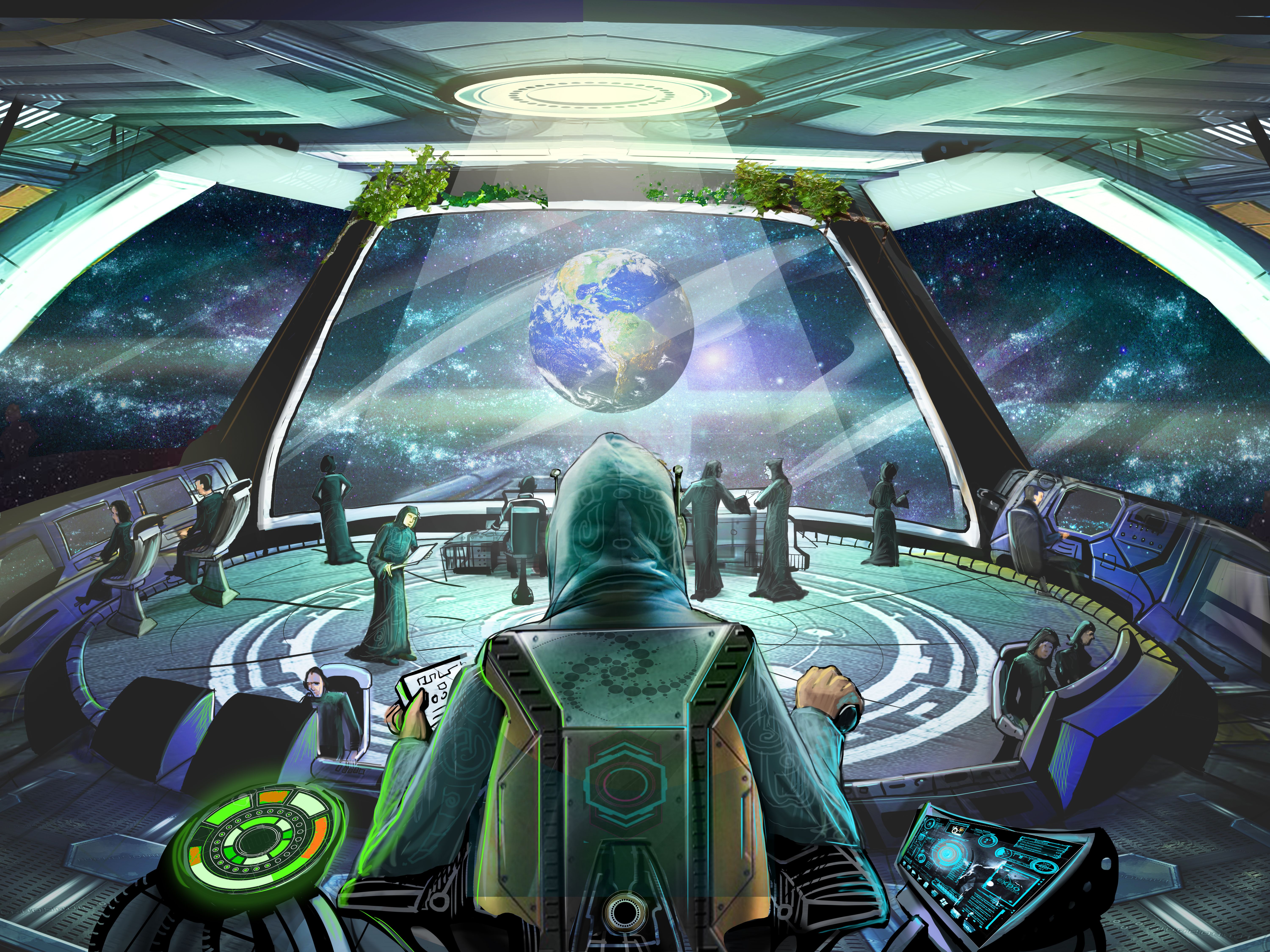 The Alliance.... Before the Earth Nation, many of the groups within the EN Alliance were unaware of one another… We have effectively vetted, tested, and connected the majority of the largest new paradigm shift organizations on the Western Hemisphere of Planet Earth.
Check out our Latest Talkshow (12/17/2017) for more details on what we're currently working on! Read the article after the show for more info!
So... really.... How exactly has the Earth Nation LITERALLY impacted this world ?
Well! Our Ecovillages….
Terra Frutis!
Terra Frutis is a Community Chain with 9 open, co-governed, and beyond sustainable properties in South America, Ecuador. The founders of Terra Frutis are the family of one of the EN Co-Founders Dakota Kaiser (@dakotakaiser). Together, we are on a mission to grow abundant amounts of every delicious fruit known to humankind while living peacefully in paradise.
Check out https://terrafrutis.com and the video below for more details

Triangle Lake Conference Center
This last year we hubbed around the EN HQ, a gorgeous estate outside of Eugene Oregon that is built like a school. When we got to the property 9 months ago, it needed so much cleaning and repair. With about 20 people we performed over 100K worth of cleaning/repair/maintence/management work free of charge for this non profit organization.
Check out this video of all the fun we had!
Garths Boulder Gardens
We supported our Ecovillage Alliance Partner "Garth's Boulder Gardens" By helping facilitate the Portal to the New Earth and Village Building Immersion Events.
Astralship
We partnered with Astralship to collaborate on a series of hacker spaces in huge chapels in the UK. This upcoming year we intend to facilitate a team of 40+ engineers/programmers building new paradigm systems for the EN out of these spaces. https://astralship.org/
This video featuring Michal Stefanow (@genesisre) founder of Astralship and one of the voteholders of the EN.
New Haven
We partnered with the New Haven Church to impliment a ecovillage and ecocity community build out this upcoming year in missouri. http://www.newhavennativeamericanchurch.org/
And all of the above mentioned communities are in addition to many other properties (over 12000 acres) of land that we are not yet using….
All of these properties have been entrusted to the Care of the Earth Nation for the purpose of providing for all those who wish to live in freedom and harmony with all people on this planet along with our environment. To see every location visit https://map.groupup.me/en
Our Technologies….
All of our systems are designed to be replicable and interoperable, so we can make instances for other groups as a service and instances can connect to share resources/knowledge/time/upvotes/land access/anything really.
Check out our Sites that are designed to support our cryptcurrency Keys and the DAOs backing the Keys Economic System;
Freelancer Directory
Amazon-Style Marketplace Directory Marketplace.asc.ai
Super-Dense User Control Panel
Steemit Guild Automation
Our Ledger; a google-based system for intelligently storing massive amounts of important team data
Ambassador Post Syndication Network Our Steemit articles are automatically reposted throughout an ever growing network of ambassadors and their social media pages. For an example how this post syndication service looks like on the destination end check pne of our partnered groups and pages
We will soon be offering the service of setting up syndication networks for all Steemians.
Virtual Representative Software. Our most sophisticated and comprehensive suite. AI to automate all kinds of human actions, including promoting on the top 7 forms of social media, administrative tasks, customer support and more.
We are building custom versions of Loomio (Voting) and Basecamp (Team Management), Google Forms and Spreadsheets (Administrative), and a few other sites to make a fully integrated voting/governance/resource, idea, and access exchange/team and project management/currency and payment distribution/trust and reputation/law and problem resolution/administrative system that seamlessly integrates with custom currencies, decentralized autonomous organizational procedures, the blockchain, and soon holochain.
As you read this, our engineers are rebuilding our site infrastructure into something exponentially more modular, efficient and secure. Along with these back-end upgrades we are also doing a epically beautiful graphic overhaul including the image at the top of this posting AND this one

The Alliance….
Of most significant note, we have connected Ubuntu, Collective Evolution, Conscious Media Coalition, One Community Global, the ASC, ToAS, Guardian Alliance, Bitnation, Passion Planet, United Earth, Noomap, Synergy Hub, Terra Frutis, Portal to the New Earth, Peace Love Unity, Coeo, Group up, Reinhabiting the Village, Source Network, Circle of Children, Atlan, Lucidity Festival, Lucid University, Beloved Festival, Ceptr, Village Lab, Self Growth and many more. For a full list of our major partner's website urls please go to our mainpage https://asc.ai
We like to remind ourselves, that this is only just the very beginning. As we continue to thrive, we will become a model for the rest of the world to learn from. We will share our DAO models freely with all who wish to learn how to embody this new and better way of life and business, efficiency and morality, combined into one.
The core nature of this system is what we see as the purest form of Love, the truest fuel of Life.
"How can we most effectively and efficiently with the most possible balance in regards to all factors, support every living human's peace, happiness, and dreams on the planet?"
The answer to that question is Earth Nation.
The Love from our supporters means so much to us. Your support keeps us going and reminds us of why we have chosen to dedicate our lives to the betterment of the planet for the good of all people.
If you believe in us, please show your support for the Paradigm Shift and the Earth Nation by liking, commenting and resteeming this post.
Our Public Beta is scheduled to start next month.
Learn more at https://asc.ai