The question was asked by @forestfriendly "What does forest friendly mean to you and how forest friendly are you?"
I live in the boreal forest, making my home there for over 25 years. I chose to live in the forest because of it's beauty and abundance, something I wish to preserve.
Lane leading to our home in the forest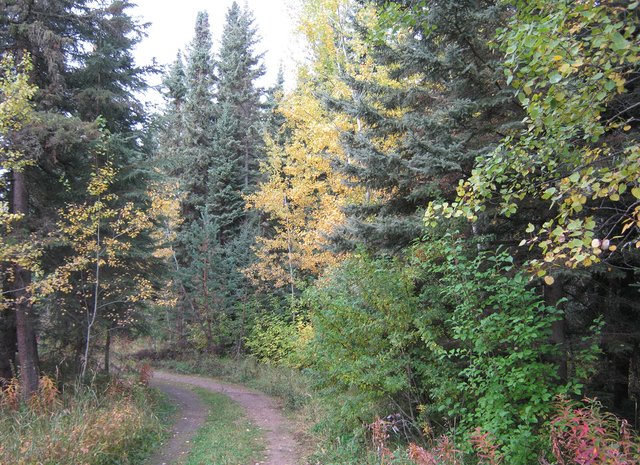 I love breathing in the fresh air, hearing the sound of the song birds, and dwelling amongst all the forest critters.
I admire the majesty of 100 year old pines and spruce and love the regeneration of the young popular in new growth forests. I love the successions of growth Mother Nature brings with changing conditions. knowing her to be rather resilient but I have also seen what devastation can occur when there is harvesting in the forest with complete disregard for the workings of the forest ecosystem.
When making my home in the forest I chose to work with nature, enhancing it, building the soils in my small garden plots through out our homestead. emulating the forest in my garden designs.
I have a working woodlot but I take from areas that are starting to die out, knowing the popular we cut will repopulate the area easily growing from the roots of their colony.
I have planted hundreds of tree seedlings on our land, reclaiming on old pasture, bringing back the evergreens that grow so well there. I have planted willows and red osier dogwood to soak up the waters that were channeled onto our land. I've planted numerous trees that provide food for wildlife and feed the birds in our harsh winters.
Birds at the feeder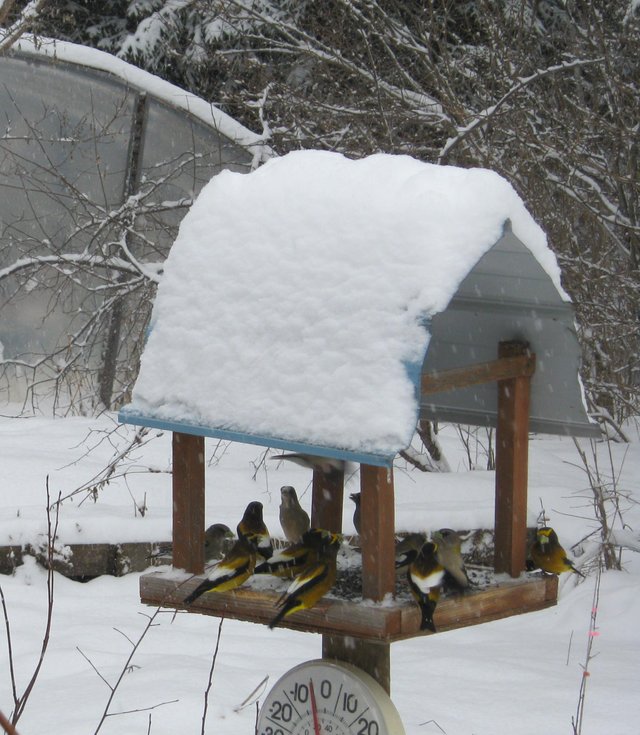 In this forest area there is forestry lease areas and I have gone to numerous meeting, representing the community in discussions on the practices of the forestry companies, being a voice for all forest dwellers. I've stood in front of logging equipment (faller bunchers) to halt them mindlessly cutting from our forest community. Rallying for proper meetings where there can be discussion amongst the community members and logging companies to make sure both parties concerns are dealt with.
I grew hundreds of thousands of coniferous seedlings for reforestation and planted hundreds of thousands of trees in areas that had been harvested.
Our house nestled peacefully in the forest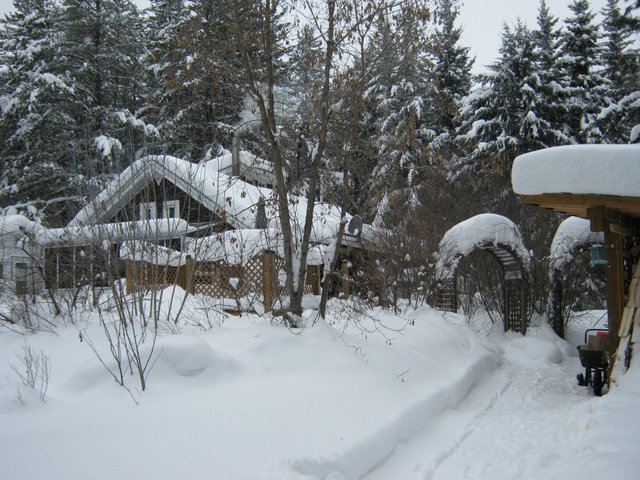 I live peacefully in the forest and I do my best to keep it that way, with all living in peace and harmony. Being forest friendly.
Photos taken with my Canon Powershot A495