[Scam Alert]
❗️DxChain admins will NEVER ask you to send ETH to any wallet.
❗️Don't give your ETH away in private message.
So far, we do not and will not have a pre-sale, and we haven't released any public sale plan.
The private sale ended in May.
Please double-check to make sure that you are receiving information from official news channel: https://t.me/dxchainchannel
Contact admins @OliviaDxChain @LorenaDxChain if you need help.
Please beware of
FAKE Websites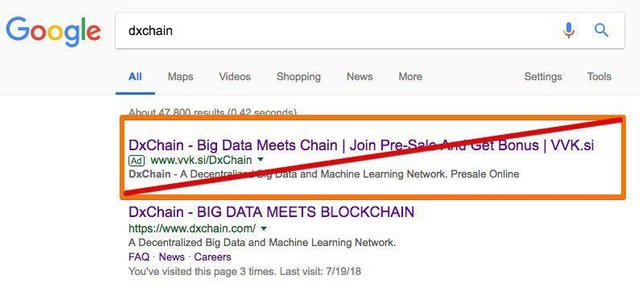 FAKE Admins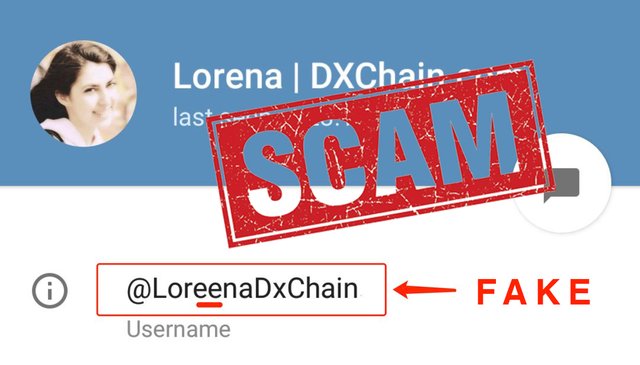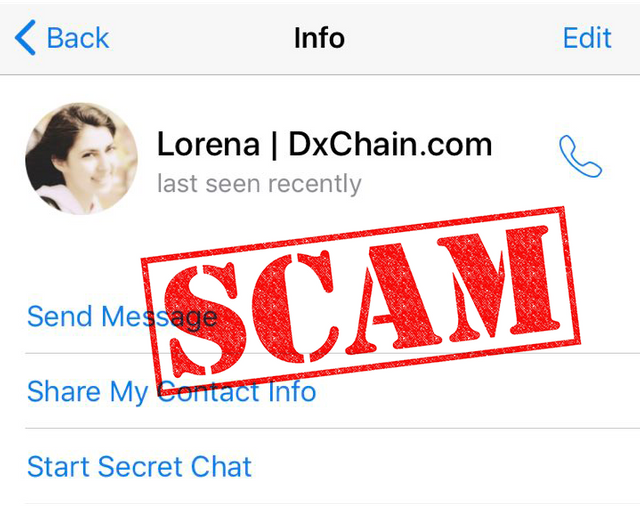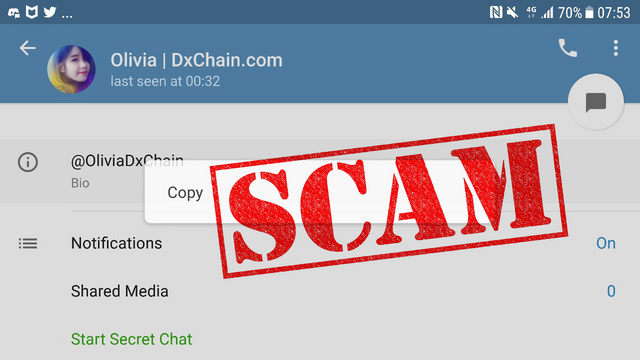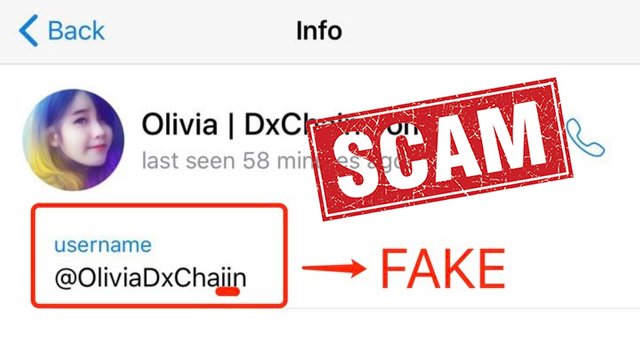 FAKE Emails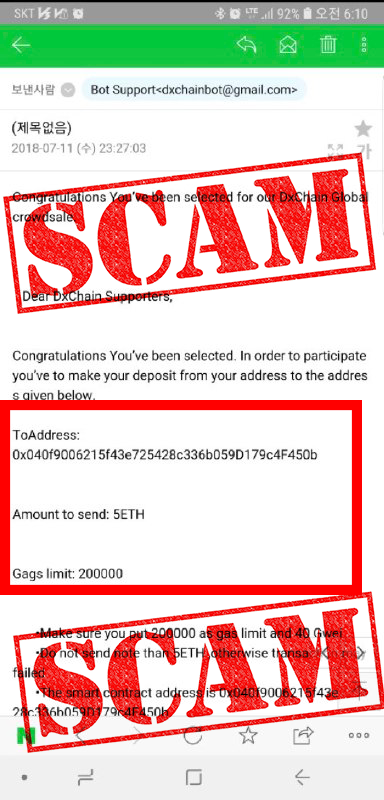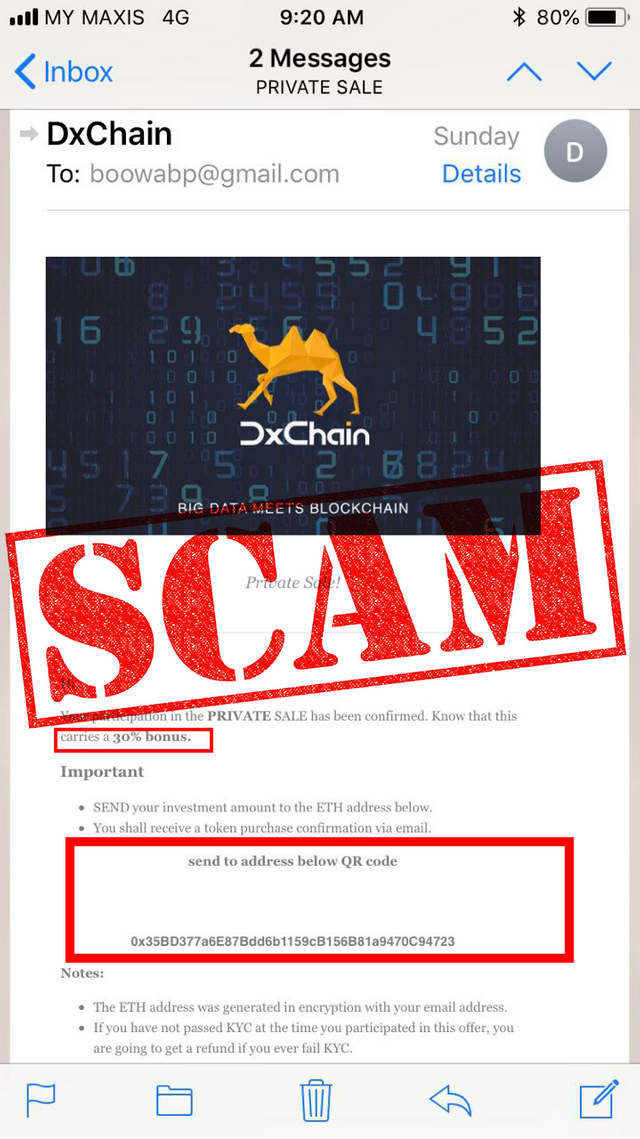 FAKE Twitter Accounts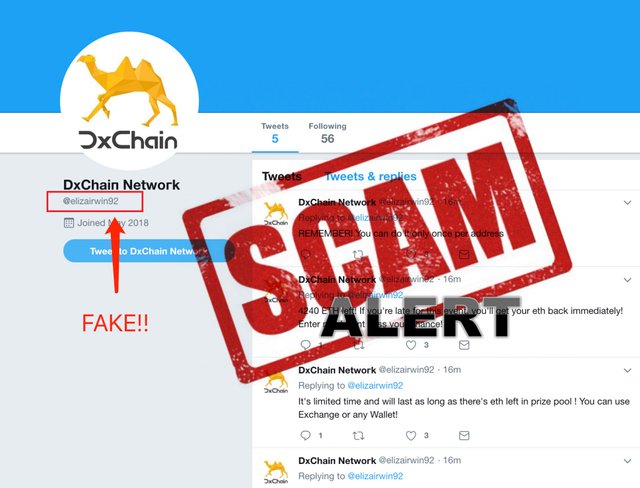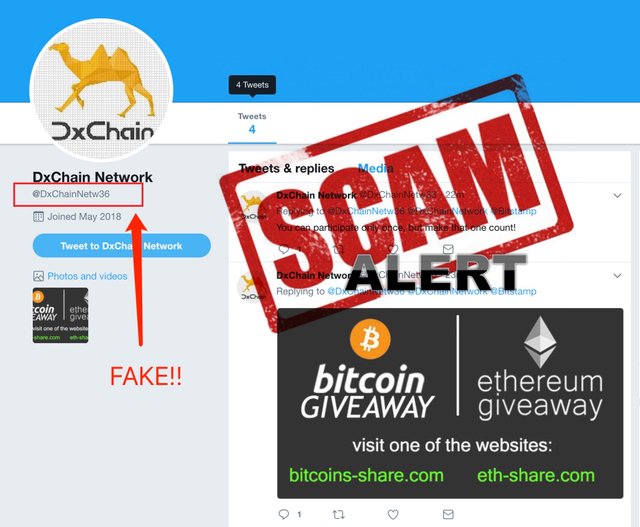 Please follow Official DxChain Platform:
📍Telegram News: https://t.me/dxchainchannel
📍DxChainGlobal (Full): https://t.me/dxchain1
📍DxChainGlobal (New): https://t.me/dxchain
📍DxChain Chinese: https://t.me/DxChainGroup_CN
🐫Website: http://www.dxchain.com/
🐫Youtube: https://www.youtube.com/c/dxchain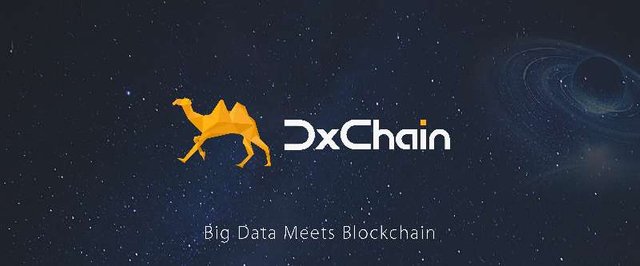 With regards to DxChain:
A Decentralized Big Data and Machine Learning Network Powered by a Computing-Centric Blockchain.
Website: http://www.dxchain.com/
Telegram: https://t.me/dxchain
Twitter: https://twitter.com/DxChainNetwork