Dustsweeper is still alive
Quick update to let you know that Dusty is still alive. Except for a few comments in the Discord server, there has been a complete lack of updates. Dusty had a very uncertain future and I truly apologise for not bringing you more information.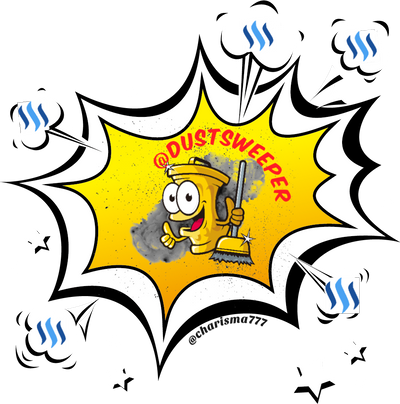 Up until last weekend, I wasn't 100% sure if I should keep Dustsweeper running or not. I have been going through some tough times, stress-related issues, and was struggling to find motivation and to focus on even the simplest of tasks. The situation has improved but after the "double-HF" I thought it would be a good time to slow down and to stop Dustsweeper for good. The changes introduced with HF21 made Dustsweeper way less effective, so I thought it would be a good moment to stop.
But as the rumours spread of Dusty's death, more and more users reached out to show their support, and to tell me how sad they were to see Dusty go.
I had almost made up my mind to stop Dustsweeper and to just refund all users, but as more users reached out I started to reconsider. I was still struggling to find the motivation to look at the required code changes, but funny enough that changed when Dustsweeper's "rival", Dustbunny's owner, @fraenk, reached out and asked how it was going. After some chatting on Discord he convinced me that it is really simple. 😀He even shared a snippet from Dustbunny's code to make my life easy.
So I didn't really have any excuses any more, so off I went to get Dustsweeper running again. Thank you @fraenk for the final push. ;)
Updated dust votes
With the newly found motivation, I even managed to push an update which I've considered for some time. And it fits perfectly with the reduced effectiveness post-HF21.
Since the start, Dustsweeper has always upvoted with a fixed amount. No matter the current value, Dustsweeper has always voted with "roughly" $0.024. Initially, we implemented it like that to make it easy for users to understand the costs, 1SBD equals 40 votes etc. It also helped to overcome a limitation in pre-HF20 where votes with less than 0.5% vote weight wouldn't save any voting power compared to a 0.5% vote. Basically limiting the daily max votes to 2000.
So to make Dusty more effective in sweeping dust, the upvote value will now be variable. Dusty will vote only what is necessary to push the value above $0.024. $0.024 should be enough to keep the value above $0.020 before the payout time.
(I wrote "roughly $0.024" above as the value is not perfectly fixed. Because of a built-in rounding algorithm in the blockchain, a fixed value with $0.001 precision cannot be guaranteed. So Dusty will push the value above $0.024 and as close to it as possible, but this could go up to around $0.030.)
I hope you are happy to have Dusty back
As you probably know, @dustsweeper requires a lot of SP to operate, the more the merrier basically... 😀
In case you didn't know, @dustsweeper has since a few months back a delegation service. Users delegating to @dustsweeper will receive a share of all deposits made to @dustsweeper. Please read more about it here: Invest in Dustsweeper
Want to help Dusty? Please delegate! Please spread the news!
---
Please consider voting me as a Witness.

---