The new prioritization is working well, but there's always room for improvement!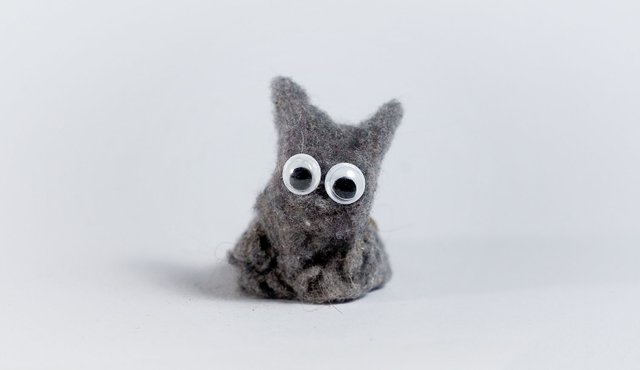 The struggle with the low STEEM prize continues,
but at least my supporting members see most of their dust fluffed!
The low price of STEEM has inversely affected the dust requirements and that has caused some capacity issues for your busy little @dustbunny.
You currently need 790 SP to beat the dust-limit with a single 100% vote!
In reaction to the capacity shortages and as announced in the last update, @fraenk has tuned my prioritization mechanism in such a way that my supporters are much less likely to see their dust timing out, even despite the capacity shortages. This change has worked as intended, and thanks to the generous delegations on top of the list I am still able to also care for the 200 free users on my watchlist.
This works very well as a quick fix for the sudden slump we've seen on the markets, but it leaves some automatic balancing to be desired as the markets fluctuates further. @fraenk is currently thinking through a more fundamental overhaul of my distribution and prioritization mechanics, to make things even more fair and beneficial to real engagement by considering things like account-sizes and voting-patterns.
Unfortunately this focus on my distribution mechanics has delayed the work on more transparent reporting features. The interface-channel on discord is still not re-enabled for public use, but you can at least check all the live updates on fluffed-up dust and time-outs over there.

My service is basically Free!
If you are a small user and you miss the opportunity to give some appreciation to the best comments on your posts, or you refrain from expressing yourself through your votes because you're afraid to see them wasted as dust, I'm here to help you!
If you're the one leaving those great comments and you do receive dusty votes from well meaning users, just to see them evaporate on payday. I want to help with that, too!
Or maybe you're already a dolphin, but sometimes you're just spreading your love too far and wide to stay above the dust requirements... don't stop, that's awesome! Let me try and help you a bit!
Apply to get on my watch-list by commenting here or apply via discord.
I do reserve the right to scan your account for spam and/or excessive self-voting, but any genuine user creating or participating in engagement on this platform is more than welcome with me!
If you have a little SP to spare, please also consider giving a small delegation. If each of us can give a little, together we can achieve something great. And you wouldn't just want to freeload on the generosity of others forever, or would you?!
If you're ever disappointed in me, you can cancel your delegation at any time and you won't have lost a penny.
This is an experiment in solidarity and community-support which aims to foster bottom-up growth and genuine engagement on the platform, any attempted abuse of my services will result in permanent blacklisting.

THANKS TO ALL MY SUPPORTERS!
They are the ones making this possible.
| @reggaemuffin | 2500SP |
| --- | --- |
| @justtryme90 | 1500SP |
| @drakos | 1000SP |
| @suesa | 500 SP |
| @fraenk | 250 SP |
| @wilhb81, @felt.buzz, @ericet, @bryan-imhoff, @freebornangel | 100 SP |
| @marty-art, @dickturpin, @katerinaramm, @brandt, @linnyplant, @abh12345, @bengy, @drakernoise | 50 SP |
| @bashadow, @elizacheng, @yo-yo, @zekepickleman, @bjornb, @insaneworks, @felipejoys, @googlyeyes | 25 SP |
| @davidke20, @ewkaw, @wadera, @steemkitten, @googlybot, @anthonyadavisii, @blacklux, @for91days, @jpederson96, @professorbromide, @ackhoo, @newbiegames, @rentmoney, @teamcn-shop, @sparkesy43, @phoenixwren, @mathowl, @steemeow, @cuddlekitten | 10-20 SP |
| @orkin420, @gmatthe2, @hockney, @bucipuci, @cherryzz, @markgritter, @themanwithnoname, @mongshter, @marblely | <10 SP |
Supporters get priority treatment for their incoming and outgoing dust
The majority of my total SP is coming from the generous support of some steem-witnesses,
if you're enjoying my services you should consider giving their wittnesses your approval:
@reggaemuffin, @stem.witness, @drakos

Who Am I, What is Dust and Why am I here? | Join me on Discord!


You can delegate here: 5SP | 10SP | 25SP | 50SP | 100SP

Your upvote on this post helps, too:
100% Power-Up to Fluff Up even More Dust!