Of Root Cellars – Straw Bale Construction and Earthbound...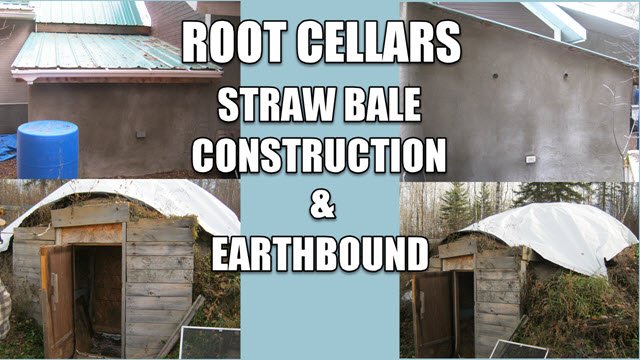 ---
As the food prices get higher I find it a good idea to put up what ever seasonal foods you can.
A great place for vegetable-saving is root cellars!
I have a couple of variations to share with you.
STRAW BALE CONSTRUCTION
We built ours against a west wall of our porch and the north wall of an extension we had put on our home,
this was the first straw bale construction we did and it consisted of just two walls.
We cut an entrance into it through the porch.
Venting was put in the door and on the north wall with two PVC pipes stuck through the bales before the chicken wire and three layers of stucco were put on.
In the winter we stuffed the vents with cotton cloth to prevent the root cellar from getting too cold.
We put on a standard roof insulated with fiberglass.
We're very happy with our root cellar and we are able to keep potatoes until June.
EARTH BOUND CONSTRUCTION
Our neighbor dug his root cellar right into the side of a hill and put the earth removed on top of the roof.
He put a tarp over that to keep the rain from soaking in.
He made a double door system with thick insulated doors. This stops the cold air from going directly into the storage area with a small sort of porch between the two doors.
He too can keep his potatoes on into June.
For an effective root cellar that will keep your vegetables you need to meet three conditions -
HUMIDITY - keep it around 90 to 95%. Both of the root cellars in the video have dirt floors which helps to bring the moisture in and the earthbound root cellar allowed some moisture in through the walls too.
Moisture can be added to the floor if the humidity drops too much or you may want to consider packing your root crops like carrots, parsnips or beet in layers of damp sand, moss or sawdust to prevent them from shriveling up.
VENTILATION - Properly done can removes vegetable odors and ethylene gas given off by fruits stored in the cellar.
Ideally you want an intake of air from a low spot and an out take of air higher up. This allows cooler air to flow in from the lower area and warmer air to flow out through the higher vents. It's best to have these on opposite sides of your cellar to create more air circulation.
TEMPERATURE - A thermometer is necessary in a root cellar. Ideally you want to keep your temperature between 32 and 40 F or 0 to 4 degrees Celsius for long term storage. The area closer to the ceiling will be warmer and with shelving etc. you can take advantage of that. Generally it's best to store cool-season crops at cooler temperatures (32 to 35°F)- closer to the floor, and warm-season crops at warmer temperatures (45 to 55°F)- closer to the ceiling.
Excellent list for storage conditions of different fruits and vegetables can be found at: https://extension.umaine.edu/publications/4135e/#Table%202
Feel free to ask any question and I would love to hear about your root cellar and vegetable storage methods.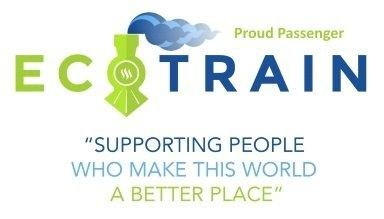 ---
▶️ DTube
▶️ IPFS