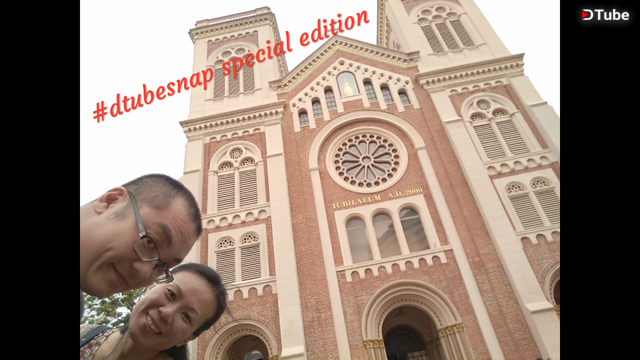 ---
Today special guest my ex-girlfriend LazyMom @francesaw is here to join me! Let's get her start to #dtubesnap . A little off pitch Hakkah style to take up @veenang calling for local dialects, million thanks to him on his effort in calling for #dtubesnapplus in Hakkah.
今天有旧情人出场!快来给懒洋洋@francesaw 一些鼓励,让她也来玩 #dtubesnap 哈。特此向 @veenang 汇报一下我来参与客家版本的 #dtubesnapplus 。各位如果有兴趣不妨也来玩一下好不?
With this, I would like to nominate @pizzapai, @wilhb81, @bboyady, @janicechua, @joelai, @auleo, @julian2013, @aellly, @liuzg, @vamos-amigo all come and join us in #dtube, #dtubesnap, #dtubesnapplus
---
WHAT IS DTUBESNAP?
This idea is initiated by @nathanmars, you can check it out here. And, don't forget to check out his other videos for more motivation.
Very easy steps:
Take out your phone.
Press play and record for 1 minute your video.
Use tag "dtubesnap".
Upload at https://d.tube (no editing is required)
Easy Peasy!
Come and join us. You can check out so many other DtubeSnap videos by many other Dtubers and get inspired to hop in the fun. Join Dtube now and add value to your STEEM journey.
With this, I would like to nominate @pizzapai, @wilhb81, @bboyady, @janicechua, @joelai, @auleo, @julian2013, @aellly, @liuzg, @vamos-amigo all come and join us in #dtube, #dtubesnap, #dtubesnapplus
这个活动是源自 @nathanmars 大佬的构想,如果有兴趣了解详情可以自行翻译,参考这里。别忘记也看看大佬怎么做视频,说不定能在他身上找到灵感。
根据以下几个步骤就可以完成
掏出那一根。。。手机
按下录制,然后对着手机摄像头讲一分钟
记得放 #dtubesnap 标签
将视频上传到 https://d.tube (可以不必编辑/美颜)
简单吧!
欢迎加入我们的行列。如果听不懂英文也不要紧,最重要是看看别人怎么做视频,看看别人在 #dtube 上怎么玩转 #dtubesnap,说不定还拿到灵感。大家一起把 #dtube 搞起来,增加我们在 Steem 平台的价值。
这里点名几位出来跟我们一起玩。 @pizzapai, @wilhb81, @bboyady, @janicechua, @joelai, @auleo, @julian2013, @aellly, @liuzg, @vamos-amigo 希望大家加入我们 #dtube, #dtubesnap, #dtubesnapplus列班车吧。
---
I would like to thank all my friends and family who has been supporting me. Feel free to leave me feedback by clicking below yellow banner. > 谢谢大家一直以来的支持和对我疼爱有加。如果方便,请你点击下图到我的个人资料网页为我留言请我吃星星哈。

CREATE YOUR OWN @REVIEWME PROFILE TO START EARNING CREDIBILITY STARS FROM THE COMMUNITY!
CREATING YOUR PROFILE IS EASY! JUST FOLLOW THE STEPS HERE ☜(ˆ▿ˆc)
---