How To Get DTube Upvotes (NO TIPS INCLUDED!) | dreamvlog #35 [DTubeDaily]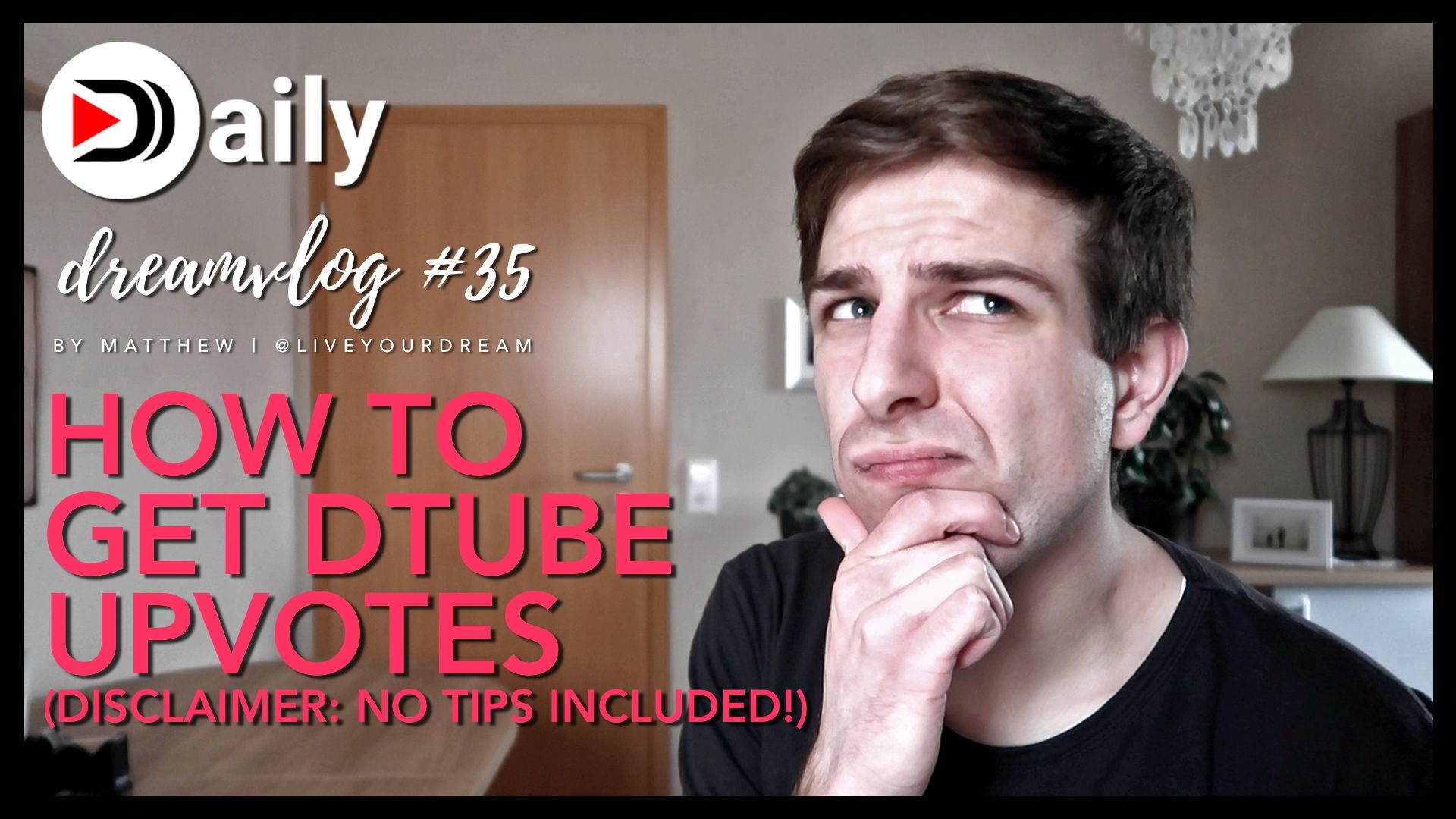 ---
This video doesn't contain any tips about how to get upvotes from DTube! It's much more about sharing my thoughts and what I think this question actually means for you as a content creator.
If you're still interested in a video which contains actual tips covering this question I can recommend this video by @dnews.
It's the wrong question!
In my opinion it's the wrong question asking yourself or others how to get more or any upvotes from DTube. Because I believe that the DTube upvote itself doesn't solve your actual problem if you're a newcomer on this platform or when you're considering doing this full-time some day.
I guess all of you will agree with me when I say that when you're a newcomer on a platform no matter how good your content is you need to have people watching it. And you need to have a core group of people constantly watching it. That's why you should start asking yourself the right questions.
What are the right questions?
If you're struggling with low votes and views the questions you should start asking yourself could be for example:
How can I get more attention?
How can I find my community?
What does successful interaction look like?
How can I make my content more interesting so that people will follow me?
How can I make an interesting thumbnail?
You have to focus on what makes your channel successful in the LONG RUN! Only having a focus on the DTube upvote is very shortsighted and won't bring you any further. In my opinion it's even a recipe to failure!
Of course, a massive upvote from DTube will bring your video higher in the trends but it's up to you and the quality of your content if your viewers like it or not. And if they come back to your channel or not.
And all of us who already get DTube upvotes should be aiming at is the question "How can I get some day independent from DTube upvotes?".
Think about it and tell me your opinion! I always welcome a friendly discussion.
If you enjoy my content and you don't want to miss the next video make sure to follow. Don't mind to upvote and resteem as well and what's most important…
…live your dream!
---
▶️ DTube
▶️ IPFS