Splinterlands Weekly Battle Challenge with Theme: SILVERSHIELD ASSASSIN
Hello Splinterlands Army and DTubers!
Welcome to my Gaming @DTube Video!
I hope everyone is happy and well. Happy Sunday to all my steemians, Dtubers and Splinterlands lovers.This is my entry to Splinterlands SHARE YOUR BATTLE Weekly Challenge! Win Upvotes!.
My this video is about my winning battle.i have won this battle with silvershield assassin of life splinter in splinterlands.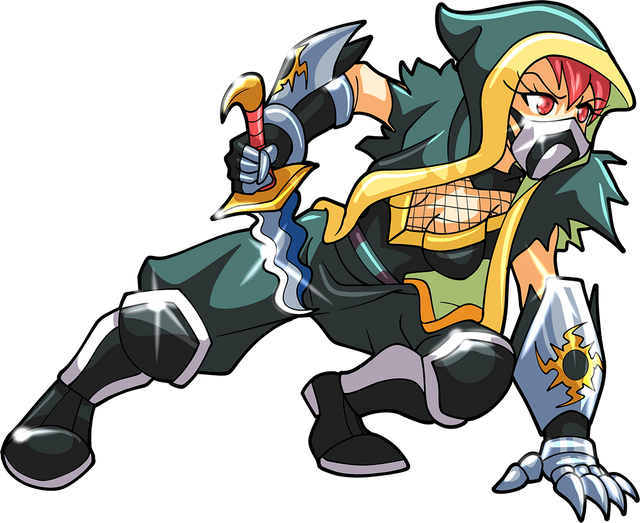 THEME:SILVERSHIELD ASSASSIN
You can see in the video that that this battle was really difficult. I was thinking at the time of selecting the army that my opponent would not be very strong, but when I saw my opponent army lineup, I realized that my opponent is very strong, but I defeated him with the help of SILVERSHIELD ASSASSIN. Everyone can see in the video that SILVERSHIELD ASSASSIN killed 3 cards. so it's really true and I'm honestly saying that the star soldier of this battle was SILVERSHIELD ASSASSIN and also SILVERSHIELD ASSASSIN is the star of this weekly challenge contest.
here I also want to mention that I did not have a SILVERSHIELD KILLER
and I was very sad about how I would participate in a weekly battle challenge this week. I went to the SM Discord room to ask for help. When I left a message that I needed SILVERSHIELD ASSASSIN, in a few seconds I received a gift from @ clove71. Thank you very much for this great support respected @ clove71. SILVERSHIELD ASSASSIN Source

My Cards lineup in Battle

Goblin Mech
In this battle, I entered the battlefield with a splinter of life and with my favorite cards. I put Goblin Mech in the front line.Because he has the ability to hit more completely, I think Goblin Mech's name is enough for the opposing army that GM is leading the army. so in this battle, GM fought very bravely and made clear the path to victory for his army.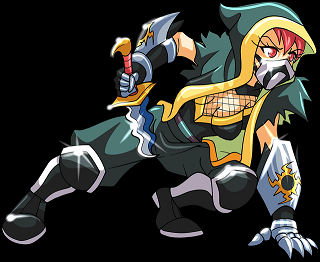 Silvershield Assassin
I placed Silvershield Assassin in second place. but I was playing in this battle the first time with Silvershield Assassin. This card has an incredible ability to attack the enemy. In the video, everyone can see that the Silvershield Assassin killed three cards in this battle. She is not only the star of this publication, but also the star of this battle. she had melee attack with sneak ability.

ENCHANTED PIXIE
I put ENCHANTED PIXIE
in third place. It is my favorite card. I always select this card in any mana battle. So in this game, this card again proved that it is the card that helps your forehead make victory possible. so in this battle this also proved this.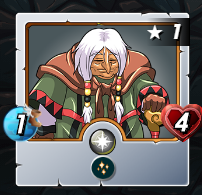 DIVINE HEALER
i placed Divine Healer at number fourth. this card is one of the best card that heal its army. this card has ability to heal army front line. when this card use its healing ability to heal its front line army then chances increase to get victory. so this card helped a lot to heal its front line army in this battle.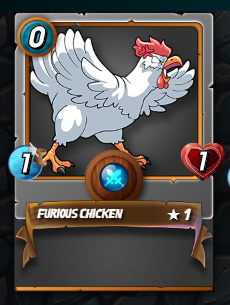 Furious Chicken
Furious Chicken
Furious chicken life is for its army. furious chicken only come to die for the victory of its land. it is one of the brave soldier of its army. it come in front to face enemy attack. it face attack of enemy to protect its army. curious chicken had to die for the victory of its army. i congratulate her for this great sacrifice.

Is My Strategy Worked Out?

Yes, of course!
My strategy worked very well. My cards fought the best way. My star card "SILVERSHIELD ASSASSIN" proved that it is one of the best fighting cards with the best combat quality. As I mentioned that SILVERSHIELD ASSASSIN killed three cards and made it possible for its army to win this battle. My video is witnesses of its fight. Weldone SILVERSHIELD ASSASSIN.

2/2/2020, 4:15:48 PM
BATTLE ID: 248b20c82404e56e31f7d9bb0c2b44d2f7776ed5
DIRECT LINK:
My Splinterlands Weekly Battle Challenge with Theme: SILVERSHIELD ASSASSIN

it is my entry of last week battle challenge A Battle with Theme: BROWNIE "Brownie Stick is in Action"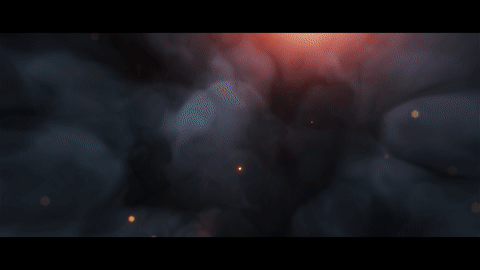 source of above gif/image
Posted via splintertalk.io | splintertalk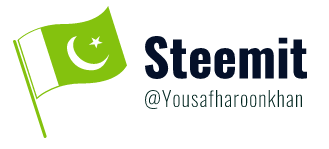 ---
▶️ DTube
▶️ YouTube