Interview of a future dtube star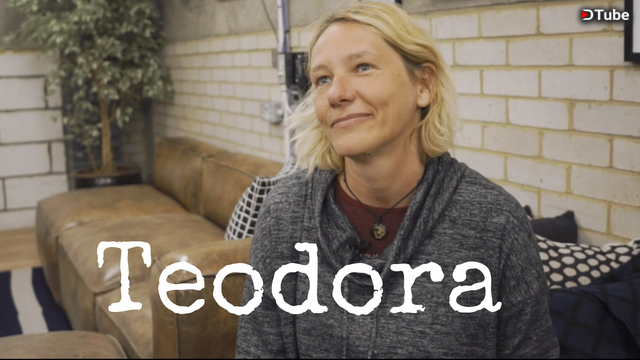 ---
My last Friday was again a reminder of why I am on steemit - the amazing humans, the community. I always wanted to learn how to edit videos and when @adetorrent said we should do a vlog together I accepted even though I am not in a loving relationship with me on the screen. I knew that he is pretty good with this and I use it as an opportunity to learn.
Well, to be honest, I had so much fun that now for the first time since I am uploading videos on this platform I was able to look at the video and not consider it such a disgrace. I even like it, but dont tell anyone. I am not a native English speaker and when I am nervous I babble and dont find the words. In real life, I am never as bad as I am when I am trying to shoot a video. But because of my nervosity, I am mostly frozen and I dont remember any of the fancy words I know, so I am doomed to use the plain easy and basic version of this kind and beautiful language. Nevertheless, on Friday maybe I did unlock a key to not giving that much of a shit :))
So the interview was shot at my workplace (WeWork London Fields) and thanks on this way for the empty space we had on Friday at our complete discretion. Also I had no idea about the questions I was going to answer, but @adetorrent is such a wonderful human being he helped me to go out a bit from my terror. His aim is to bring Dtube among the first positions in the state of dapps and if by any chance you dont know about him or his project please follow him and found out.
Hugs,
Teodora
---
▶️ DTube
▶️ IPFS