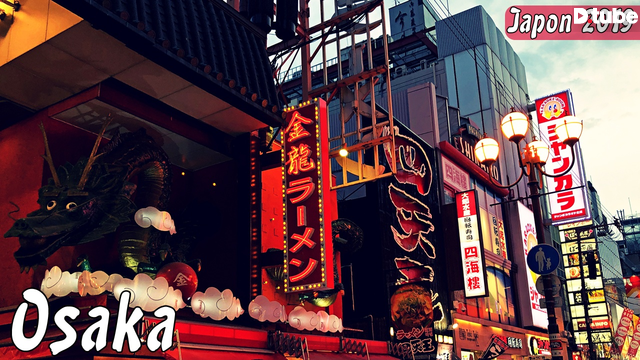 ---
I hope you enjoyed this Dtube video (or maybe you'd rather read the post first)
Context:
In April 2008, 11 years ago, I made my first trip to Japan (video at the end of the post). In my case, there is a before and an after my first trip to Japan, it is certain that Japan will not leave you indifferent.
In 2011, I convinced my older sister, who is fond of flowers and gardens, to come with me this time for a second trip to the land of the rising sun. A few days before our departure the Fukushima disaster happened and everything was cancelled by the travel agency as a precautionary measure.
Since then, unfortunately, I hadn't had the opportunity to go back there, because of my expatriation, but the thing is fixed and I was able to enjoy a great revenge.
At first, only my second sister was supposed to join my wife and I in Japan for these 2 weeks around Osaka (my older sister not being able to come) but it was without counting on the tenacity of my older sister who made me happy and surprised me to see her coming too as only few days before our departure. I couldn't have had a better birthday gift than having my 2 sisters with me, we who hadn't been reunited together as a family for almost 4 years.
But enough for the context, it's time to travel ;)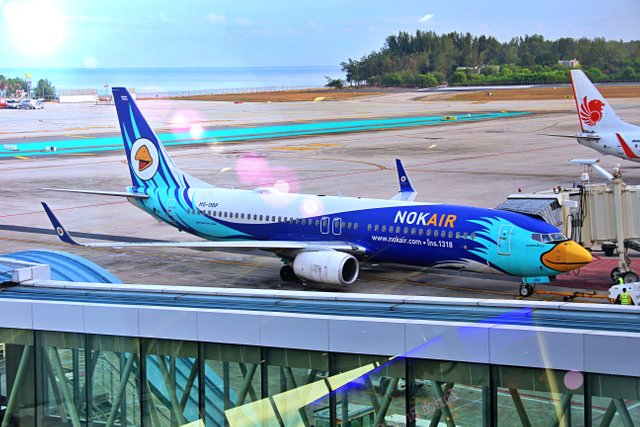 After a very long wait, the time has finally come to leave for Japan 🇯🇵 for 2 weeks.
Direction the Phuket International Airport 🇹🇭 to take an Air Asia flight ✈️💺 to Osaka via Bangkok.
With my wife we tried the quiet area of the plane (only a few more Bahts) and it was a great idea, there was no one here 😁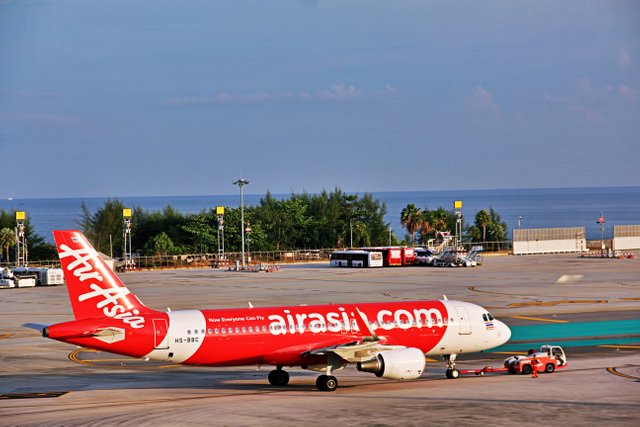 Once at Osaka Kansai International Airport we were surprised by a beautiful and unusual express train.
Always at the forefront of technology these Japanese, already 11 years ago I was surprised to see the reversible train bench and a service worthy of a flight by plane with the staff and their cart. To this is added this time, thanks to the Japanese rigour and seriousness, the real-time monitoring of trains and metros, station by station, on smartphones to the nearest second!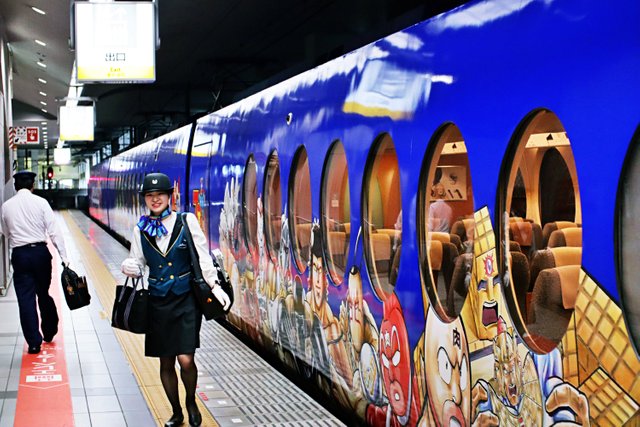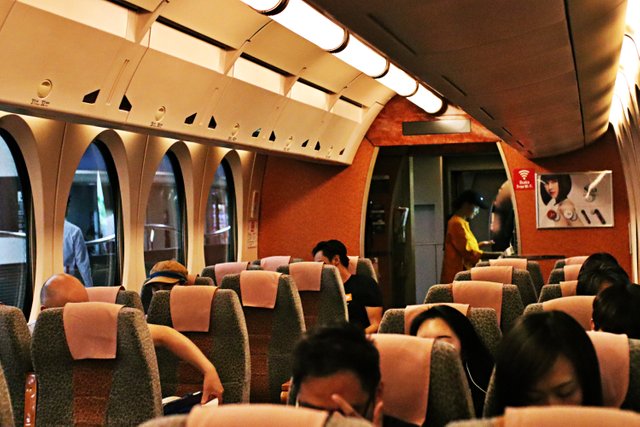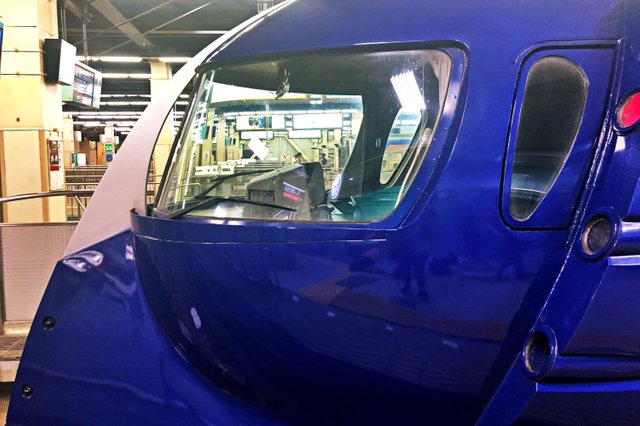 Final destination, the great Namba station a stone's throw from Dotonbori and Shinsaibashi, really nice and lively places in Osaka. A trip to Japan that starts very well, too lucky to be in a small, very charming and quiet street in the heart of the most lively area.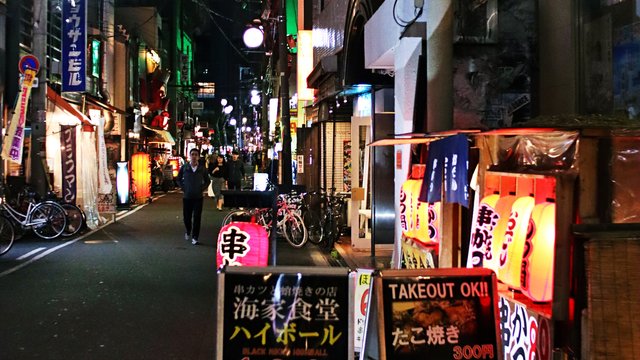 Just arrived at our very well located Airbnb we are already on our way to Dotonbori and shinsaibashi to compare the street food 🥩🍣🍺🥢 with that of Thailand but also to enjoy the very nice vibe there 🌆🌉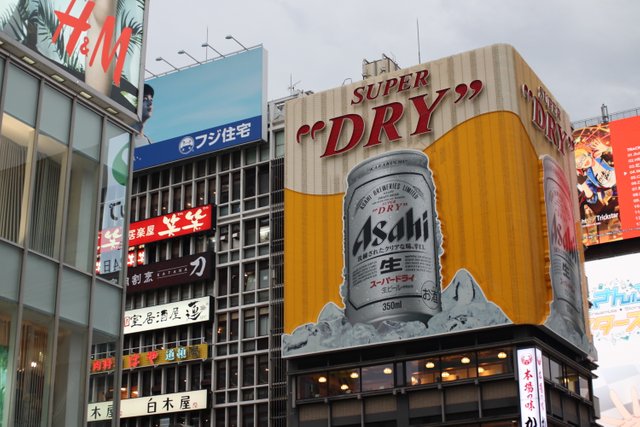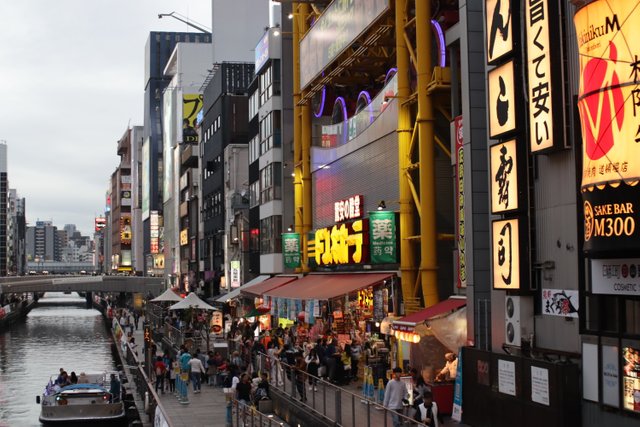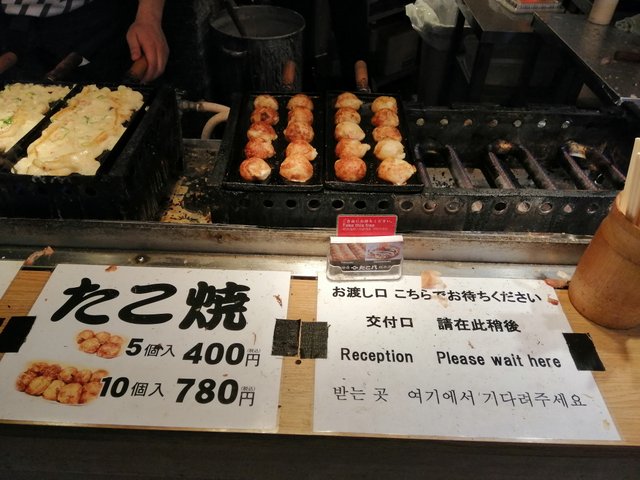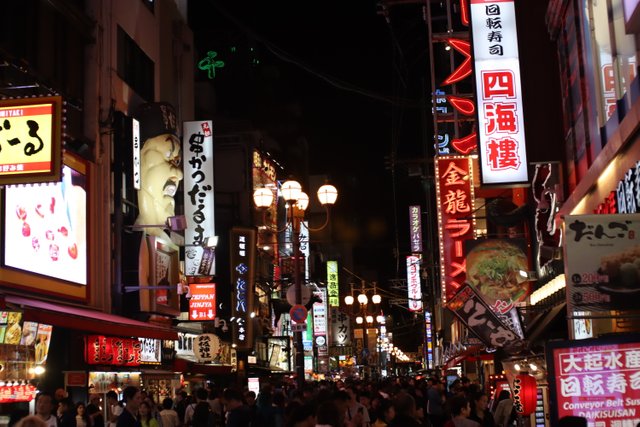 I have finally seen how the Japan has changed in 11 years and I'm really not disappointed with the trip even though the number of tourists has greatly increased since then. Japan remains a magical destination to do at least once in his life and to convince you I have at my disposal 5000 photos and videos of these 2 unforgettable weeks, so be ready for the next video 😁❤️🇯🇵
_____ [ FR ] ______________
J'espère que vous avez aimé cette vidéo de Dtube (ou peut-être préférez-vous lire le post d'abord)
Contexte:
En avril 2008, il y a 11 ans, j'ai fait mon premier voyage au Japon (vidéo à la fin du post). Dans mon cas, il y a un avant et un après mon premier voyage au Japon, il est certain que le Japon ne vous laissera pas indifférent.
En 2011, j'ai convaincu ma sœur aînée, passionnée de fleurs et de jardins, de m'accompagner cette fois-ci pour un second voyage au pays du soleil levant. Quelques jours avant notre départ, la catastrophe de Fukushima s'est produite et tout a été annulé par l'agence de voyage par mesure de précaution.
Depuis, malheureusement, je n'avais pas eu l'occasion d'y retourner, à cause de mon expatriation, mais la chose est désormais réglée et j'ai pu profiter d'une bien belle revanche.
Au début, seule ma deuxième sœur devait nous rejoindre ma femme et moi au Japon pour participer à ces 2 semaines autour d'Osaka (ma sœur aînée ne pouvant venir) mais c'était sans compter sur la ténacité de ma sœur aînée qui me rendit heureux et surpris de venir aussi. Je n'aurais pas pu avoir un meilleur cadeau d'anniversaire que d'avoir mes 2 sœurs avec moi, nous qui n'avions pas été réuni ensemble depuis presque 4 ans.
Mais assez pour le contexte, il est temps de voyager ;)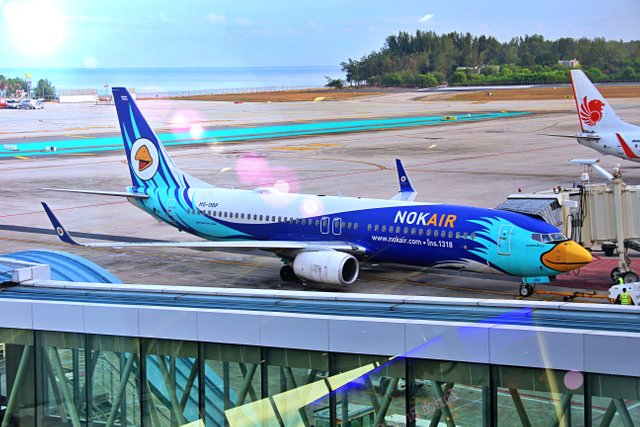 Après une très longue attente, le temps est enfin venu de partir pour le Japon 🇯🇵 pour 2 semaines.
Direction l'aéroport international de Phuket 🇹🇭 pour prendre un vol Air Asia ✈️💺 vers Osaka via Bangkok.
Avec ma femme, nous avons essayé la zone tranquille (Quiet), seulement quelques Bahts de plus, et c'était une bonne idée car il n'y avait personne 😁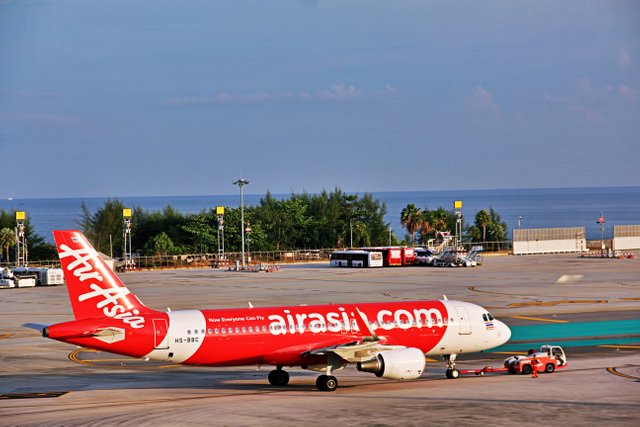 Une fois à l'aéroport international d'Osaka Kansai, nous avons été surpris par un magnifique et inhabituel train express.
Toujours à la pointe de la technologie ces Japonais, il y a 11 ans déjà , j'étais surpris de voir les banquette retournable et un service digne d'un vol en avion avec le personnel et leur chariot. A cela s'ajoute cette fois-ci, grâce à la rigueur et au sérieux japonais, le suivi en temps réel des trains et des métros, gare par gare, sur smartphones à la seconde près !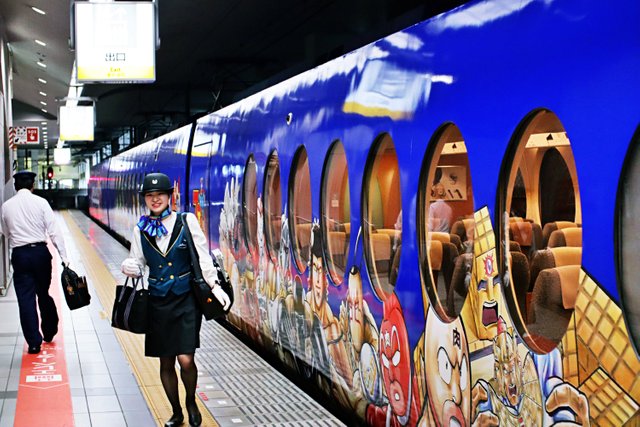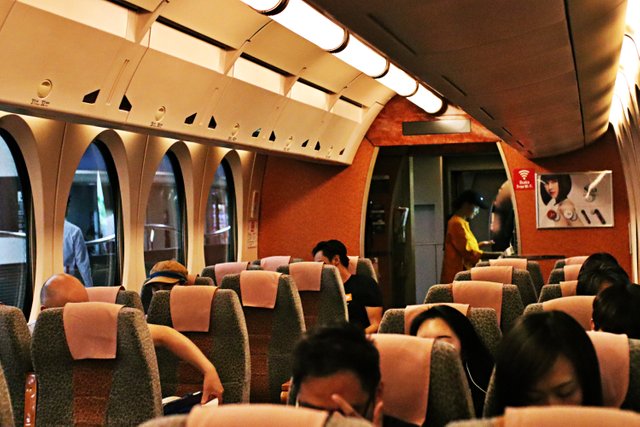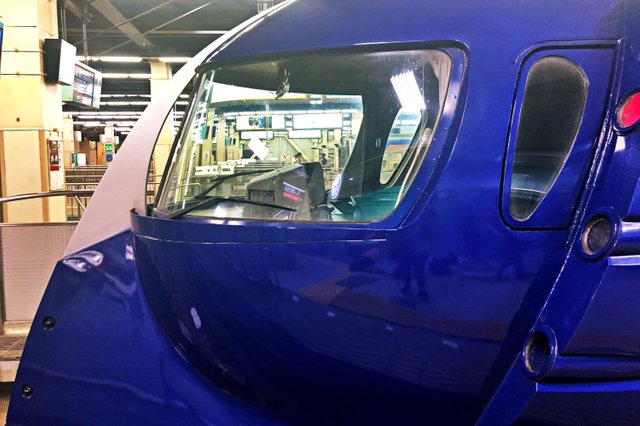 Destination finale, la grande gare de Namba à deux pas de Dotonbori et Shinsaibashi, des endroits très agréables et vivants à Osaka. Un voyage au Japon qui commence très bien, trop chanceux d'être dans une petite rue très charmante et tranquille au cœur du quartier le plus animé.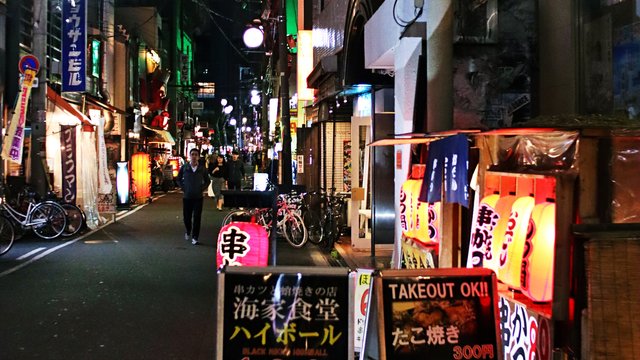 Tout juste arrivés à notre Airbnb très bien situé, nous sommes déjà en route pour Dotonbori et shinsaibashi pour comparer la nourriture de rue 🥩🍣🥢🍺🥢 avec celle de la Thaïlande mais aussi pour profiter de la très bonne ambiance qui y règne 🌆🌉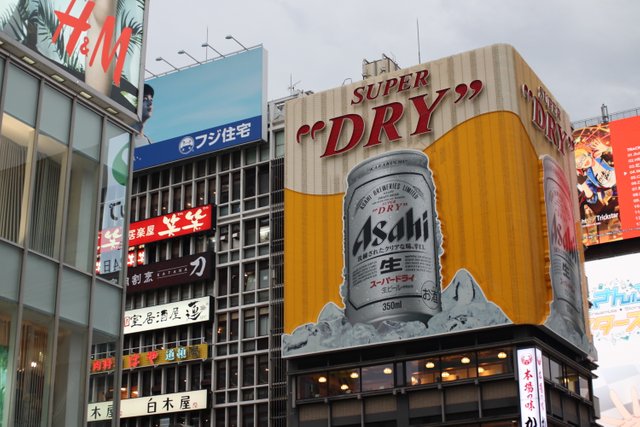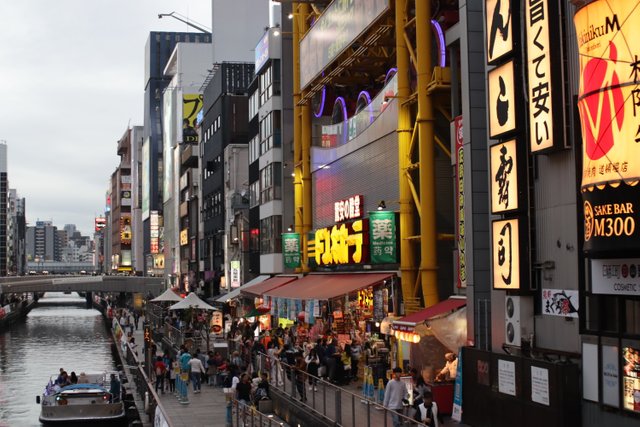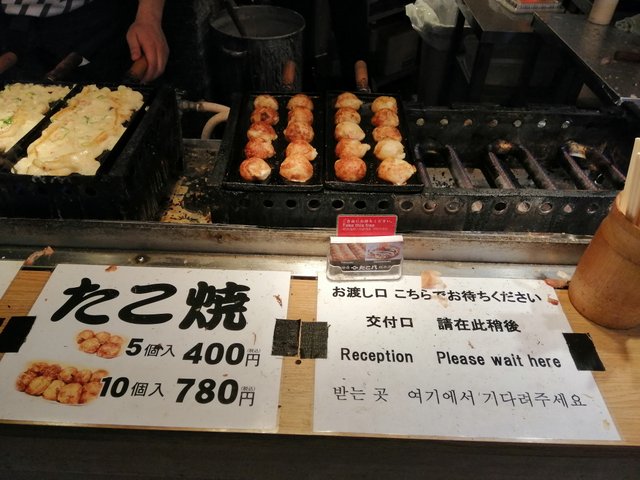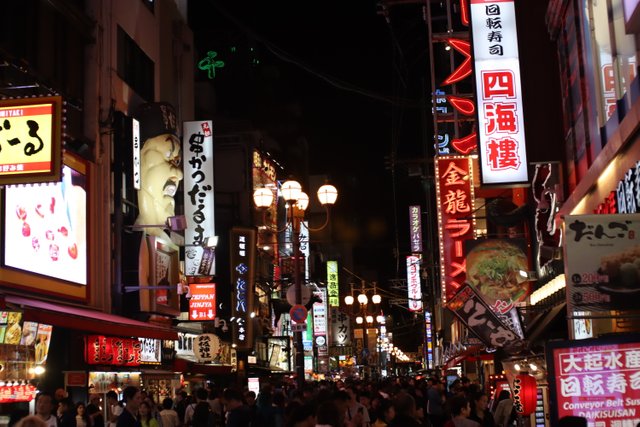 J'ai enfin pu voir comment le Japon a changé en 11 ans et je ne suis vraiment pas déçu du voyage même si le nombre de touriste c'est grandement développé depuis. Le Japon reste une destination magique à faire au moins une fois dans sa vie et pour vous convaincre j'ai à ma disposition 5000 photos et vidéos de ces 2 semaines inoubliables, donc soyez prêt pour la prochaine vidéo :) 😁❤️🇯🇵
---
🎵 Credit music:
Epidemic sound : https://www.epidemicsound.com
---
🎦 Material used in the video:
Camera:
Canon EOS M50
Canon EOS 60D
Xiaomi YI 4K+ Action Camera
Iphone 8 Plus
Elephone S8
Lens:
Canon EF 50mm f/1.8 STM with Viltrox EF-EOS M2
Yongnuo EF 35 mm f/2 with Viltrox EF-EOS M2
Canon EF-S 24mm f/2.8 STM with Viltrox EF-EOS M
Canon EF-S 18-135mm f/3.5
Gimbal Stabilizer:
Zhiyun Weebill Lab
---
💻 Post Production:
Video: Hitfilm express
Photo: Adobe Photoshop CC
................................................................
Video from Japan 11 years ago / Vidéo du Japon il y a 11 ans:
................................................................
---
▶️ DTube
▶️ IPFS