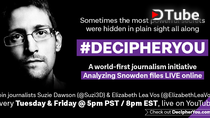 ---
Below is a timestamped version of Episode 11 of Decipher You! Enjoy!
Hey there!
If you've been following this series, episode 11 features Elizabeth Lea Vos from Disobedient Media co-hosting alongside me.
As I mentioned before, DecipherYou is a budding OSINT research community that has been forming around the two of us as we've embarked upon an amazing journey to analyse all of the publicly available Snowden files. The files are periodically released in bulk by The Intercept and we have made dozens of unique findings from our study of them, that is of astonishing historical significance.
I will put a viewing guide below for the episode, so that you can see what documents/topics are discussed in it, and jump back and forward to the relevant timestamps if you wish.
I really love feedback from you guys so please let me know what you think. I also massively appreciate any help you can give me in letting people know that this work exists, and is here for them, especially within the Steemit community.
Thanks so, so much for your interest to date.
Love,
Suzie
EPISODE ELEVEN: VIEWING GUIDE:
0:00 Getting Started
7:18 China's Future Strategic Missile Force
7:46 Final Chapter
9:05 The 9/11 Commission Report
9:11 Farewell from the S2 Technical Director
12:22 Baghdad: Perceptions & Fact "Come on over it's not so bad! You may even end up driving a tank!"
21:48 Analysis & Production Executive Leadership Team Sums Up Challenges
30:47 Mission Assurance Facility Phase 2 Completed About disaster recovery planning, which I contrast with the apparent lack of defensive measures to prevent disaster.
45:28 China's Changing Role in the World
56:06 CRM Technology Pilot Receives Positive Feedback
1:00:04 TalkNSA Discussion about the realities of executive accessibility inside the NSA.
1:10:50 SID/Assistant Deputy Director for Data Acquisition This document prompted a wide ranging discussion engaging with those in Chat.
1:32:21 Overview of the Intelligence Community's Warning Systems
1:32:52 CIA's Directorates... Understanding More About Them
1:47:00 OPSEC for SID Personnel
1:51:27 Denver Security Operations Center
1:55:24 SIGINT Development Conference 2004 Wrap-Up
1:57:19 SINIO Summer Seminar: NIPF
1:58:15 Ask Raul: Fonts and Encoding
2:00:25 CRASH Team
2:07:09 The Washington Liaison Office: Who Are Those Guys?
2:11:00 Getting Leads: GEO Mining
2:35:07 Discussion
2:36:17 Adventures in Analysis
2:40:54 Q: "Has the CIA ever contacted you?" Many may find my answer interesting.
By Suzie Dawson
Twitter: @Suzi3D
Official Website: Suzi3d.com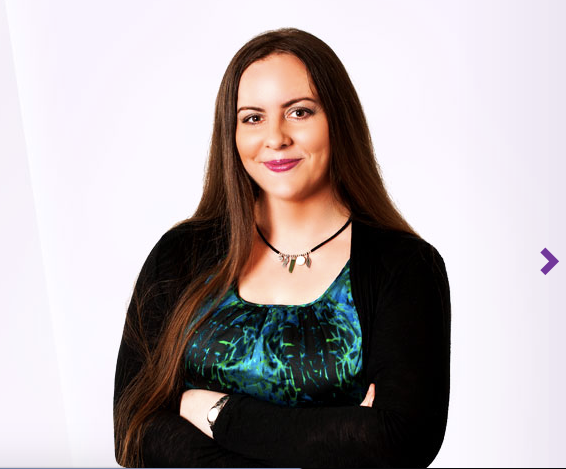 Journalists who write truth pay a high price to do so. If you respect and value this work, please consider supporting Suzie's efforts via credit card or Bitcoin donation at this link. Thank you!
Who is Suzie?
Read Suzie's Introduction On Steemit
Read, Upvote and Share Suzie's Most Recent Steemit Posts!
---
▶️ DTube
▶️ IPFS