Build your Steemit Community by watching the ACTIVE TAGS
In this Steemit tutorial @samstonehill explains the importance of community building and how to view active tags.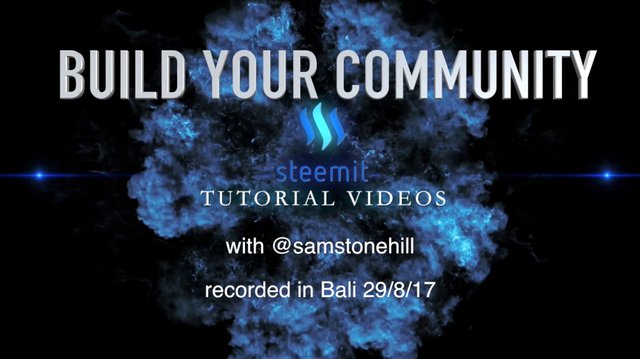 ---
► Watch on DTube
► Watch Source (IPFS)
---
Many thanks to @jlosammy for giving me the idea to make this particular tutorial and if you are interested in building a Brazilian Community I suggest you drop him a line :)

Community building is essential if you are looking at Steemit as a long term investment. A group of people posting on a particular topic or even just from the same country can support each other with their upvotes & resteems.
This is especially important if your region or subject is not getting much traction on Steemit currently. It is only a question of time before they do. And you will find yourself in a very strong position as the person leading the development of the community.
Building a Facebook group specific to your community is another great way to pull people together under a common banner using the platform they are more familiar with.
GO TO THE STEEM MASTERS WEBSITE FOR MORE FREE TUTORIALS

DTube is the first decentralised video hosting site which uses the Steem Blockchain and connects directly with Steemit, thanks to the amazing work of @heimindanger
Check our growing channel here: https://dtube.video/c/steemmasters