Free Talk Live | Libertarian Activism through Organized Political Action | Anarchapulco 2019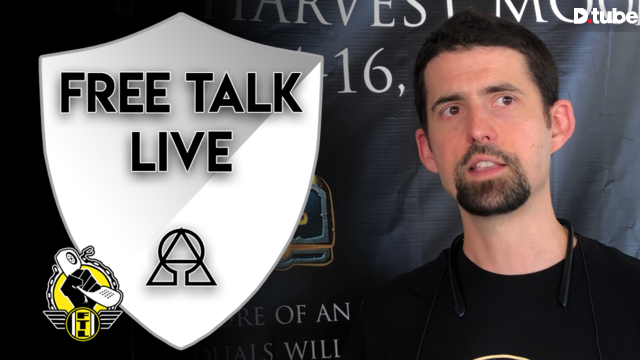 ---
Ian Freeman is one of the host of the Nationally syndicated Freedom and Liberty Minded Show Free Talk LIVE!
Free Talk broadcasts to over 190 Different Radio Stations along with Satellite Radio and Multiple Internet Streams to give the World a very much needed dosage of Truth
Ian talks about a politcal movement in New Hampshire beginning with Free State Project in 2001, where hundreds of Libertarians/Anarchists are packing up and relocating to New Hampshire and getting involved in Actively making New Hampshire the shining example of what a FREE STATE looks like!
They are also one of the fastest areas adopting Crypto for daily purchases, like Car Repairs and Restaurants! NH has more Crypto ATMs per capita than even the Largest Tech cities like San Francisco and Philadelphia
Learn all about taking practical steps to Freedom in this jam packed Interview from Anarchpulco 2019
---
Donate LIFE FORCE: https://www.patreon.com/thestateofanarchy
Crypto Tip Jar
https://commerce.coinbase.com/checkout/e7e52d5c-41bb-4d80-9cd8-baa9d3f21b61
Join The State of Anarchy, this September's Harvest Moon in Philadelphia Pennsylvania, where this gathering of like-minds aims to foster unbreakable relationships between the movement's leading forces whom teach self love and ownership, blockchain techno-economics as well as exposing the Earth's sacred hidden knowledge. Will we see you there?
You can find more information about Anarchadelphia at http://anarchadelphia.com/
Don't forget to subscribe to our mailing list to be kept up to date.
Backup Video
---