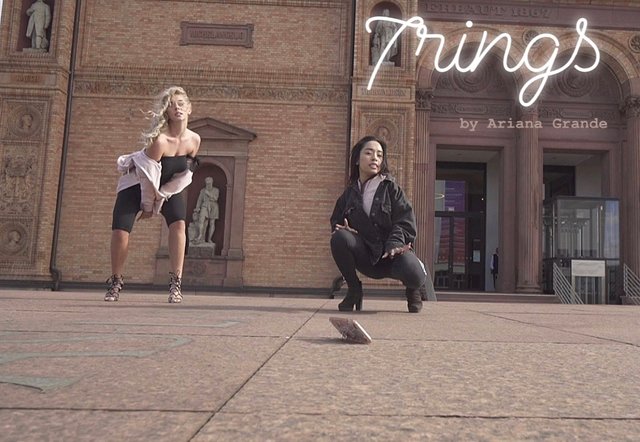 For everyone who is new to my blog - Welcome to SteemDance!
My good friends @lisadang , @thehipsterguru and I finally had some time to shoot a video for my community here on Steemit. For this episode, we chose a choreography created by two dance queens from Los Angeles. Aliya Janell and Jojo Gomez are two incredibly talented dancers and I am so proud to have taken their classes in California last year. 
Jojo and Aliya are two power women which mean we had to really challenge ourselves in order to keep up with the speed. Dancing on heels is also a challenge. Not only your posture changes, but you also have to deal with your balance which can be tricky especially with turns. 
The song is by Ariana Grande and it might sound familiar to you since I made a choreography to this song by myself in the previous SteemDance episode. Ariana Grande is one of the most successful female artists who exist right now. Her voice is very unique and her sound reminds me of an angel. 
@thehipsterguru was not only our videographer, but he also did the edit. His work always inspired me to create new pieces and I have definitely some new combos in mind. 😎
Click here for the video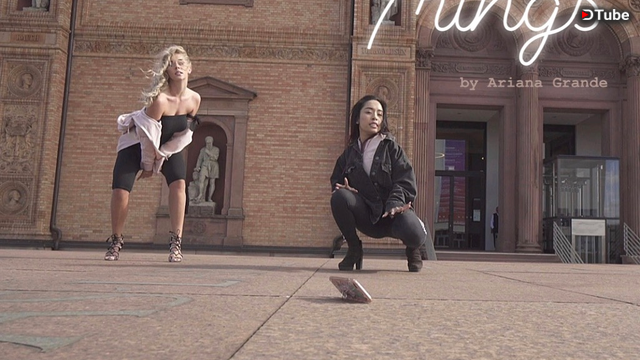 ---
I hope you enjoyed this episode. 
*Gee Thanks* for watching 😉 
Until next time!
Love, Soldier 
---
▶️ DTube
▶️ IPFS