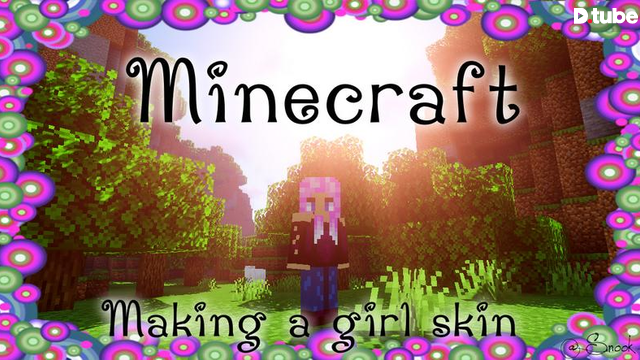 ---

---
The game Minecraft was released May 17, 2009. My knowledge of Minecraft is: I know nothing about it. I did hear about the game from my son at the time. He had a friend that loved to play it. The End.
---

---
Now, wait! Why did you buy a game that you know nothing about and make your own girl avatar skin?
Hmm...Ahhh... Well....
Just Spill It!
Okay, so it goes like this.
---

---
I have not been able to sleep at night so I have been watching a lot of videos. A Lot. I clicked on a suggested video link and in the video was someone playing Minecraft. I ended up watching 4 episodes that night. The gameplay was very different then I had been lead to believe. I was hooked on watching this guy play.
Fate then came into play when we sold some of my Father in Laws old house stain. I slept through the selling of it because the guy came to my house at 11:00 am. Yes, I know. Anyway, my Father in Law did not want the money from the sale so I ended up getting one half of the money for the sale. The exact amount to cover the cost of the game Minecraft. Fate.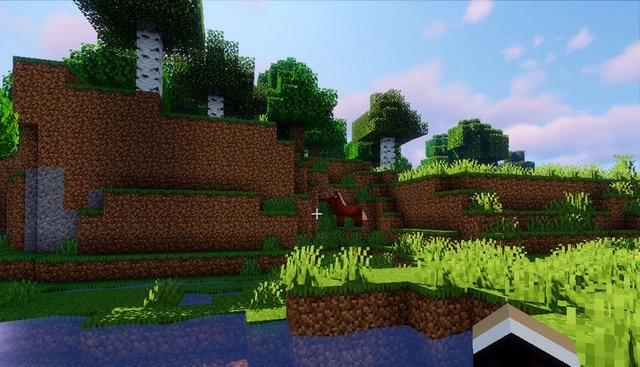 I came home from buying the game and proceeded to download it on my computer. The game worked fine but it was not as pretty as I had seen on the videos I had been watching. The last straw was the avatar was male. I can forgive many things but I really do not like playing a male in a game.
I went on a Google hunt. Downloaded the top-rated, up to date, shader. A shader is a code that makes the graphics look smoother in Minecraft. I clicked wrong and downloaded a virus as I had said in a previous post. Two days later, with everything downloaded and my computer back up and running, I loaded the game to play it. I took a look at the avatar and sighed.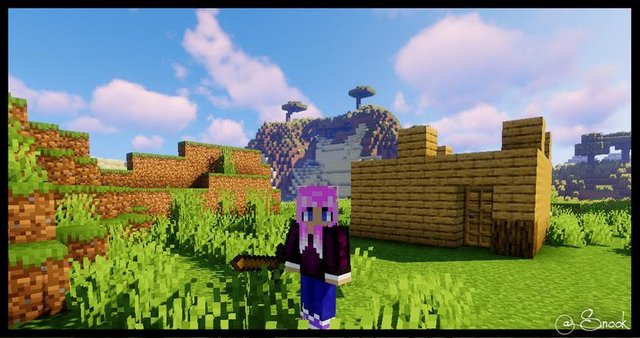 I asked a few of my friends if they knew where I could get a girl avatar that would not cause another virus on my computer. One friend sent me two, 3 gazillion page PDF's. For those that know me, I don't think I have to even go any farther explaining what happened then.
Back to Google, I went. I found a great video tutorial on how to make my own female avatar. I blindly followed the tutorial and surprisingly I ended up with an avatar I liked. I then proceeded to make it better? different? More mine.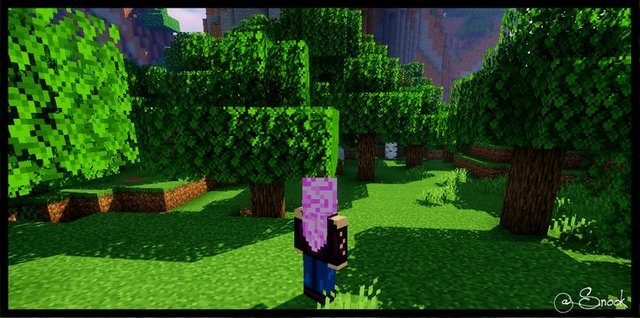 I have to admit I still have not played the game but I now have pretty graphics and a very cool pink and purple-haired female avatar.
---

---
YouTube for those in Need
---
---

---
Help someone smile today. It can not hurt you.
---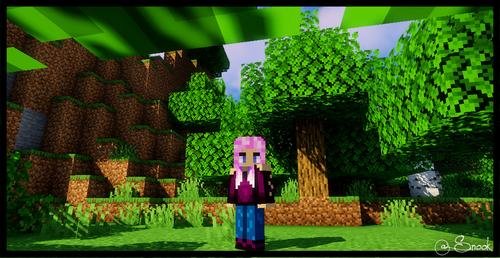 Love,
Snook
---

---
Music found here
---

---
Steem Witness's I support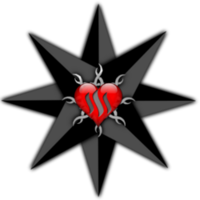 Sweet footer made by @enginewitty!
---
▶️ DTube
▶️ IPFS