Spring ride in Zeeland The Netherlands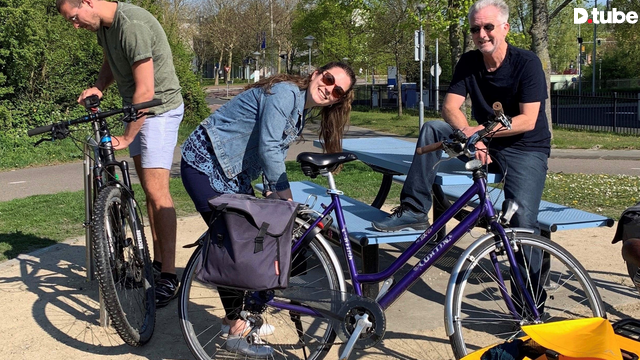 ---
Bikes and tulips in the spring time - what could be more dutch?
Small's parents turned up in The Netherland last week for a holiday from Australia and we were so excited to play tourist with them in our own backyard! Spring is my (Small's) favourite time of year in The Netherlands and showing my parents the beauty of spring was something I was so excited about! Right now in Australia it's well and truly autumn and cooling down fast so it's so cool for my parents to experience the opposite season and celebrate the beauty of spring with us.
After a couple of days of recovering from a very long flight (36hrs hours door to door), we set out for a cycling adventure to experience spring, dutch style! You can see from the video that we certainly weren't fast but we did have spectacular weather. We rode from our home village, through historic Middelburg where we stopped to tour the 'stadhuis' and browse the antiques market, through Grijpskerke and on to Oostkapelle.
The main reason we rode to Grijpskerke and, later to Oostkapelle, was to see some spring gardens that were open for the weekend. While not big, they were immaculate and showcased the beauty of spring so well! Tall and Bill (Small's Dad) mostly sat in the sun and ate cake while Small and her Mum walked around getting excited about all the varieties of plants and the composition within the gardens.
After the garden visits and a well deserved ice cream, we headed back home with wind in our backs and dinner on the mind. In total we cycled around 30kms. This is nothing from a Dutch perspective and only double Small's daily commute to work but, for these Aussie's, it was rough! Bike seats tend to hurt when you're not used to them ;). While there were complaints for at least the next 24hrs, we were all in agreeance that it was a great day out enjoying the spring sunshine!
---
▶️ DTube
▶️ IPFS