ZNAP7 - Plus watch me play Monster Hunter 8D!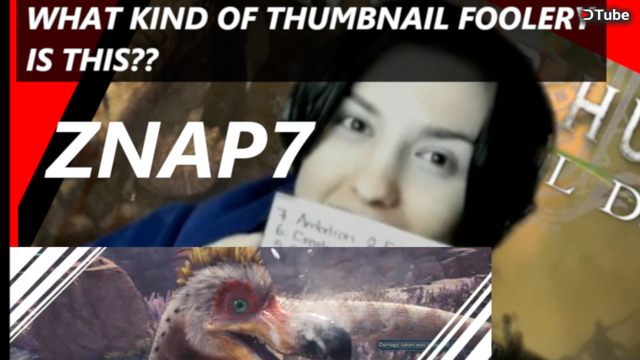 ---
Greetings!
This video is for my awesome linkSeven77 fam, which is intended to be an updateable CV for our content creators.
I list my seven keywords or principals in this video while beating up a big bird in monster hunter.
Those words are :
Ambition
Creation
Community
Happiness
Excellence
Fantasy
Empathy
Some of the awesome communities / projects I mentioned are :
OneloveDtube at https://steemit.com/@onelovedtube
DtubeArmy at https://steemit.com/@dtubearmy
PAL / MinnowSupportProject at https://steemit.com/@minnowsupport
And Dtube itself at https://d.tube/#!
Of course, LinkSeven77 is also supported, hurr durr.
Follow me on Steemit @Shahzadeh
Smoke @Shahzadeh
Twitter @RealShahzadeh - Primary
And Youtube! https://www.youtube.com/channel/UCVAQsrwaIhm0HPLcuLeXE0w
P.S. Sorry bout the lag LOL
---
▶️ DTube
▶️ IPFS