You Either Create Or You Consume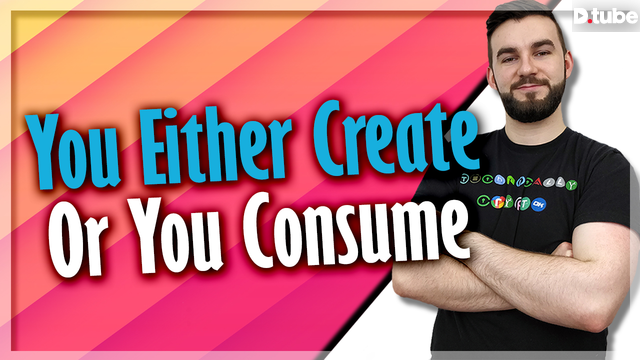 ---
My philosophy has always been that to be great at anything you must do it rather than just watch it. There are different levels of difficulty and reward in both, but you can't sit in the middle. I'm not harshing consumers, I'm encouraging creators who are borderlining the two to really go all in!
My point is that if you're a creator then create, don't sit around watching. Whether that means you want to create content or be successful, don't just watch other creators and tip videos and success gurus, you'll get lost putting off actually doing anything.
This isn't just about creating and consuming, that's more of a for instance of the principle. If you wanted to be a magician, go be a magician or you'll end up just being a member of the audience. And that's okay if you just want to watch magic, but if you're trying to make something of it, don't get caught up in the middle.
Let me know what you think about this in the comments below and don't forget to subscribe!

Feel free to donate to me to help keep me going:
ETH: 0xE0d930a0aa8e57e037D749a868ade5682a34e88e
BTC: 3Bh49RK9GM6Q15a6q13MMfvMbrWihJMast
LTC: MRLLJe9Fywxq1f9ehjDDZNT8ar7MKx3ZS1
paypal.me/scottcbusiness

---
▶️ DTube
▶️ IPFS