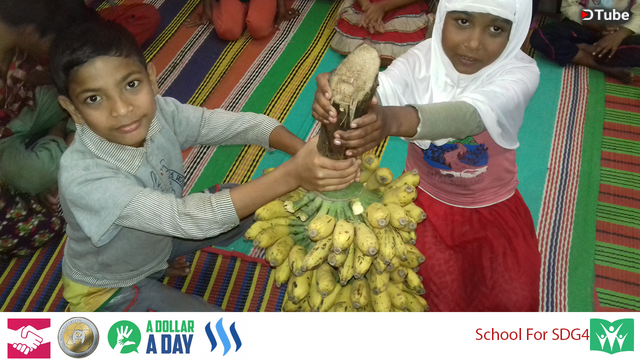 ---
Dear supporters,
Welcome to our weekly fruits program update on @steemit. So glad to see some upward trends of steem price. I hope everyone will have some extra earning and will feel happy to donate their favourite projects. On 19th January, @SchoolForSDG4 arranged the weekly fruits program for our children. We brought lots of banana this time to make them happy and give some nutritious fruits.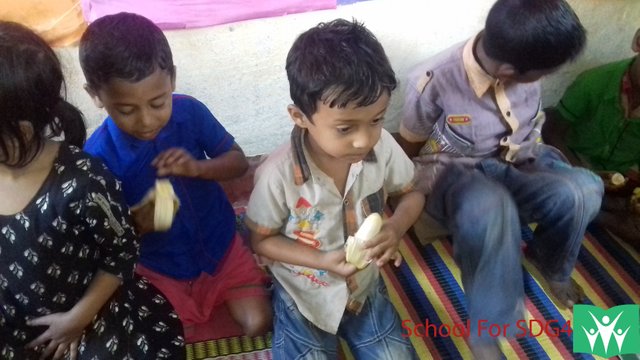 In the video, you will see how they are enjoying the fruits program at school. There are many things to do. Don't forget that we are fundraising for school bags for the kids. We are have not raised enough yet to share more update about school bags program. It is true that we can't I am not sure how to fundraise for school bags as it looks like I have done already. I saw an opportunity 10K delegation from @theycallmedan and not sure if anyone recommended our school for it. Perhaps it could her to get good curation rewards next one year. It will be appreciated if anyone nominates us there.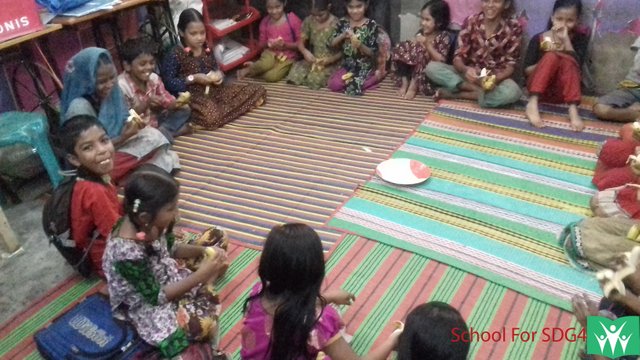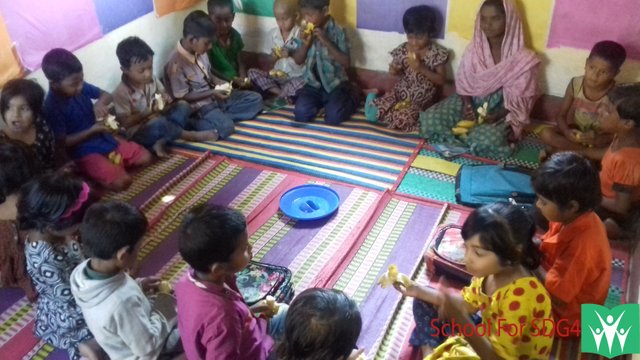 In the above, you can see two groups of children are participating in our weekly fruits program. I wish if we could make them happy the way we are trying. But in reality, some of them already left school and doing the regular jobs as like an adult. The fruits program allow us to gain their attention at school. We have raised 23.149 STEEM so far for this month and the fundraising campaign will end by 15th February 2019.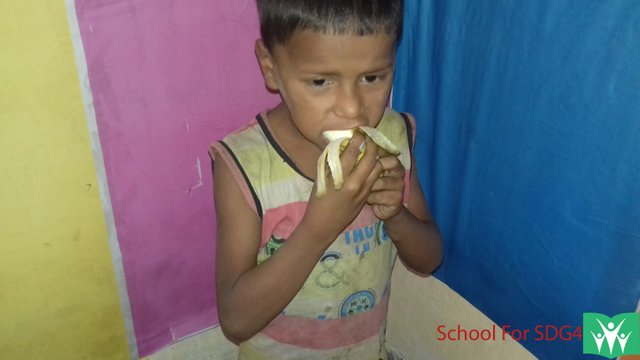 Weekly Fruits Program ( 19 January 2018)
@lindahas will write a post tomorrow I hope. So more fund will come to school this month. Hope we will able to reach the fund we need for the month. I will make posts more often so you have a chance to fund the kids instead of direct donation. Let's make it together and share some smile with the kids who are waiting for our generosity. The world will be better placed if we make a decision now.
The project is supported by @Fundition
School For SDG4
A School For Social and Educational Development of Underprivileged Children
---
---

---

---
▶️ DTube
▶️ IPFS