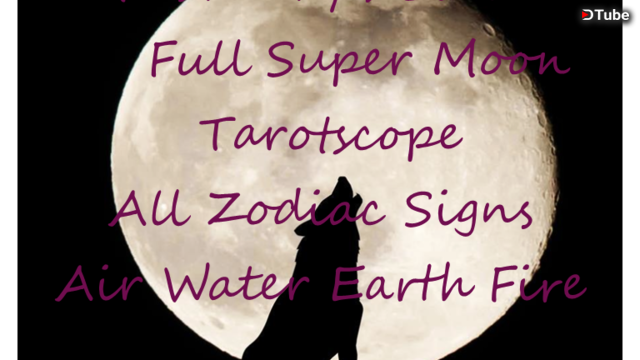 ---
3 cards are drawn for each zodiac sign, starting with the Air and Water signs, followed by Fire and Earth. The introduction of this video provides some very insightful information for the new initiates of the divining arts. Find out why you need to view your own birth chart in order to fully benefit from these readings.
Dee was trained in the traditional ways of the Native American Shaman. Her readings tend to be conducted in a meditative trance state, which is why you may detect a bit of a slur in her speech. The trance journey has always been the Shamans means of information gathering and facilitating healing and knowledge. The shuffling of the tarot cards initiates the meditative state for Dee and the cards merely act as a trigger for her visions etc. Great care and time is spent in the set up process which is why Dee prefers to shuffle the cards and study them in depth before recording the messages.
Dee aims to keep her YouTube Channel advert free. To show your appreciation please support her mission to share free resources by subscribing, liking, sharing and donating - any amount is much appreciated and will help to enable the Great work to continue.
Buy Dee a coffee or 2 here - https://purespiritsavvy.com/donations/
Book a Personal Reading here -
https://purespiritsavvy.com/services-2/
---
▶️ DTube
▶️ IPFS