Reviewing DApps for "State of the Dapps" [OD Tasks]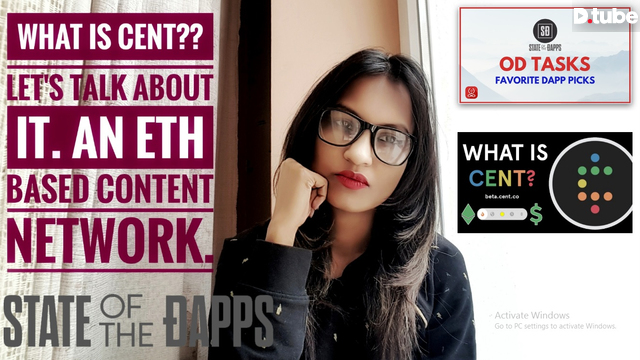 ---
Hey everyone..
Here is my another review of "CENT" a non steem blockchain dApp for @Oracle-d tasks for "State of DApps". Cent is a featured DApps on State Of The DApps website, you can find the details Here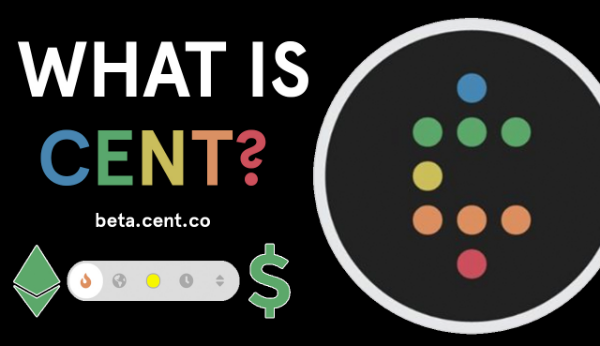 Cent is a ETH (Ethereum) based content network dApp , hard working result of Max Brody and Cameron. Anyone can earn by creating content here.
Cent was born from a few key ideas — the first being that social networks aren't really social networks — they're content networks. You have an existence on Facebook because you've created content and put it on Facebook. Whether that content takes the form of photos, statuses, comments, or videos, any mainstream social network would be a blank page without the content creators that give it life. We are "social" on these networks only to the degree that we are consuming, liking, commenting on, and sharing the content of others.
Author gets rewarded with ETH and it's a decentralized content creation network....You can find more details here
Steps: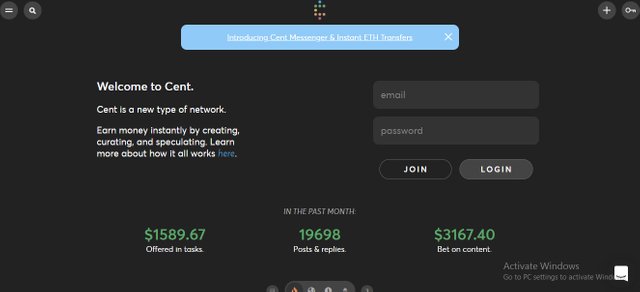 When you go to this link https://beta.cent.co/ , window will show you like this...All you have to give your email and password and follow the instruction... It's really simple and easy.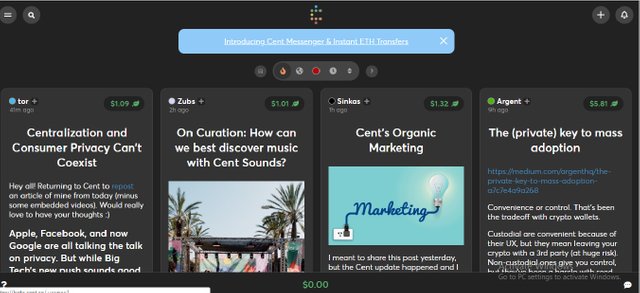 After all account creation process, this page will show up where you will see different posts from different authors. Right side if you click on " + " this icon , it will take you where you can write your post...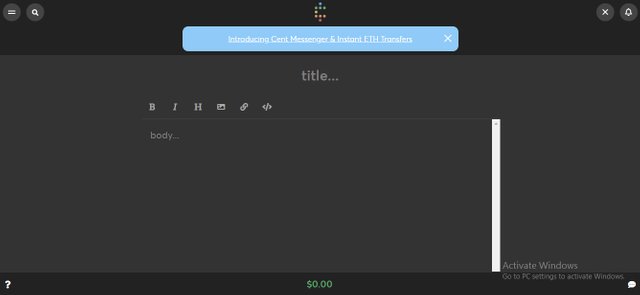 There is also notification icon where you can see your all notifications plus you can text anyone... Cool stuffs...Also you can see trending posts, hot posts, bounty post from here...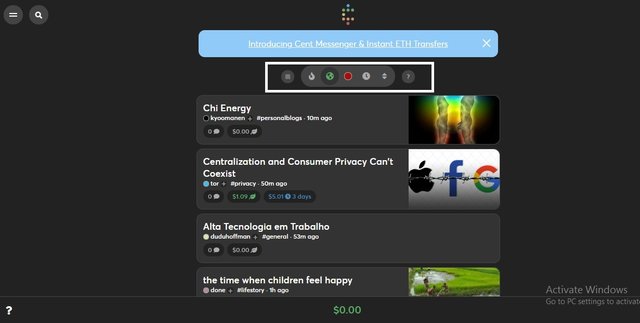 I opened one of the photography posts by following hashtags and it opened like this...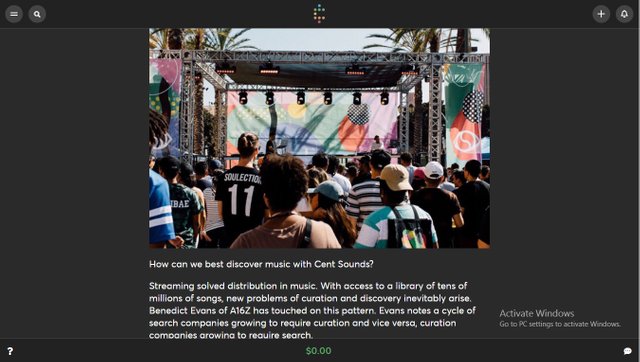 Also you can set your wallet , can see homepage , drafts by clicking left side icon....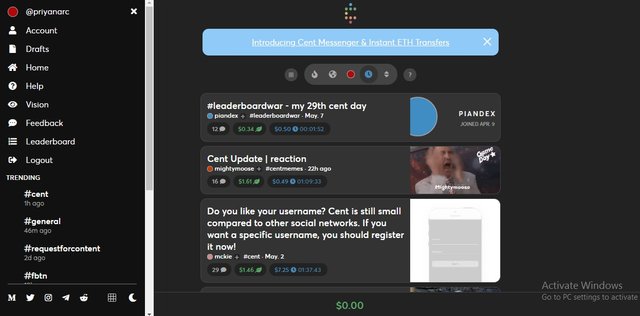 I setup my wallet with phone number verification...You can check you balance and withdraw your earning rewards..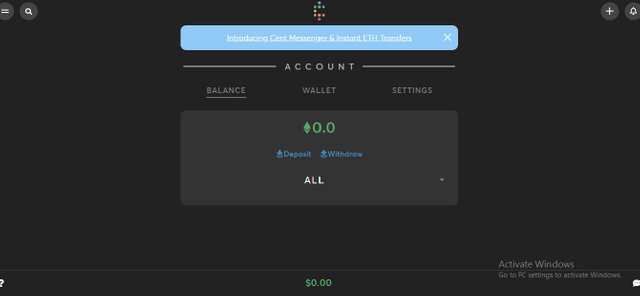 Also you can find all tags on the left side plus if you have confusion you can contact with the team directly... Also you can check FAQ section how to begin your journey...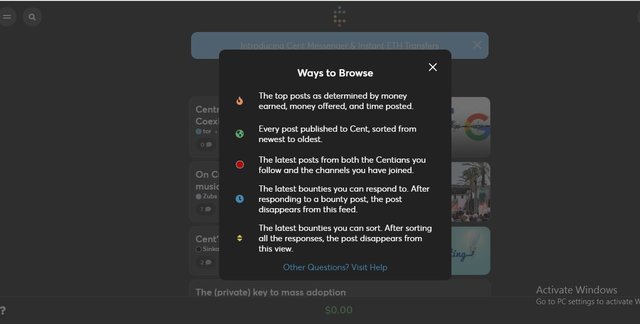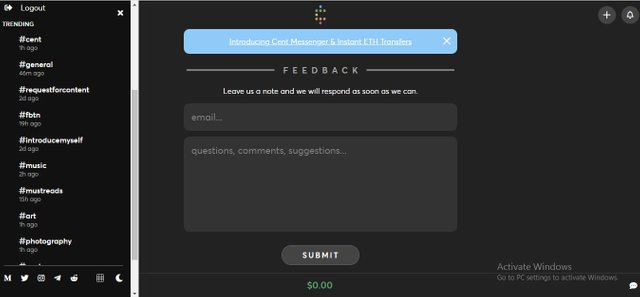 This is really easy process and simple way to earn some crypto on Ethereum based blockchain...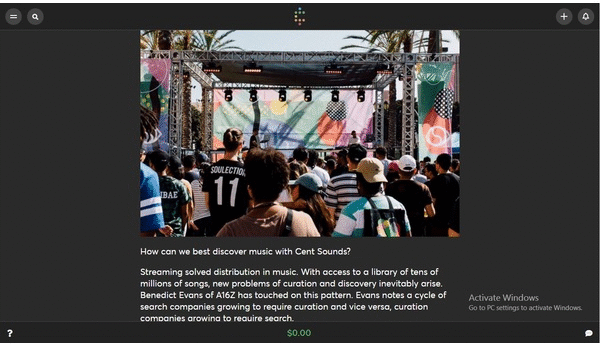 Dislikes :
One thing I don't like about this dApp is profile information. This is weird that you can't select any picture for your profile.

Plus not too much people but one the other hand it is good..

They are building their community and fan base and I find lots of development still needed..
Rating : 8/10
Social Media :
---
I am
@priyanarc
..... An architect, a dreamer and a passionate writer who loves to write about life.I try to present my own perspective and experiences. Please leave your feedback and criticism because it's the only way i can know and reach your mind and thought easily...

source


Thank you so much....Thanks to @bdcommunity for always supporting me. Also i am thankful towards @welcomewagon for giving me the opportunity to develop myself and for generous support from all members...thank you @nathanmars for enormous support. Thank you @onelovedtube ...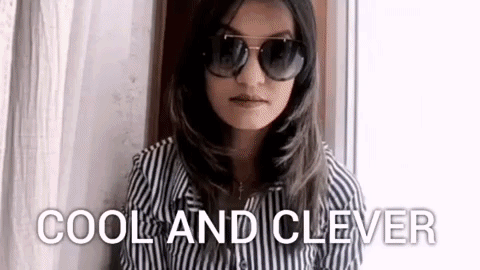 Thank you @sergiomendes for this amazing GIF.... If you want your GIF also you can contact with him...
Also wanna Thank @singhcapital for support and contribution. He is contributing a lot for steem blockchain and supporting lots of steemians. He is here with a massive project and spreading words about crypto among people.
If you want to be part of his journey , all you have to do follow
@Thejohalfiles
.
You can find me on Twitter
After all I believe in community power , interaction , connection and engagement....

Ready to do some activities??? Join @actifit