@phortun´s pull-up challenge: work out for upvotes!
Hi there my Steemit friends and followers!
I have been really enjoying all the challenges and giveaways that I have been hosting lately and I am super excited to come up with another one today. This time around, however, it will be something special and very different from what you have seen on my blog so far :)
The aim of this challenge is to get Steemians away from their computers for a while and do something for their health and fitness. That is right. We are going to work out today guys! :) But I am not talking about those sweaty gyms where you need to pay to work out. I am talking about exercise that you can do pretty much everywhere and where I actually pay you with my upvotes for doing so.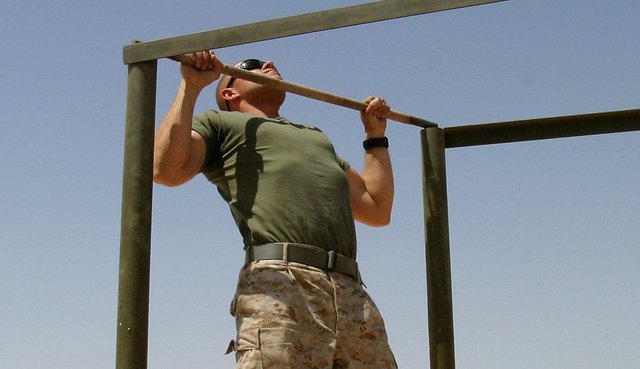 Image source: Wikimedia Commons (Creative Commons)
The exercise you need to perform is known as pull-ups and I will give you a 10% upvote for every single pull-up you do (with 10 pull-ups being the maximum). So if you do one pull-up, I will give you a 10% upvote on your post. If you do 3 pull-ups, I will give you 30% etc. until 10 pull-ups (or more - if you want to show off :D) that will be rewarded with my full upvote.
So all you are supposed to do in this challenge is to:
1) Take a video of you doing pull-ups where you first show us your username on a piece of paper.
2) Upload the video on @dtube and title the post "My entry for @phortun´s pull-up challenge".
3) Put a link to your entry to the comment section of this post.
To give you an idea of what an entry for this challenge might look like, I made such a video for you myself. If you don´t mind showing your face in the video, it is fine. If you want to stay anonymous, you can do it like me with the camera recording you from behind ;)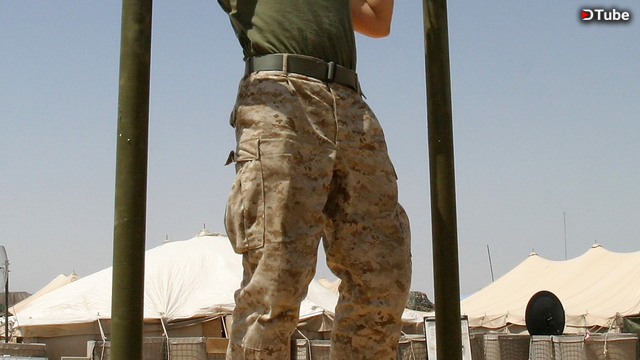 ---
I will review all entries, count all those pull-ups you guys do and throw my upvotes on your posts according to your performance :) With my current full upvote worth just some 20 cents, this challenge should be mostly about fun but who knows, @dtube or some other big names of our community might stop by your post too and throw in some additional, juicy votes.
This challenge will be open for 7 days from now until the payout of this post. I am looking forward to checking your entries guys! I hope my fellow sporty Steemians like @matkodurko, @kekos, @bodie7, @el-cr, @surfercz, @worldcapture etc. will not miss out on it! Come on guys, show us some flex! :D
---
---
---
Thank you for visiting my blog. If you like posts about #nature, #animals, #traveling and discovering secrets and beauties of the #world, feel free to follow me as these are the topics I mostly write about. Have a wonderful day and keep on Steeming!
---
▶️ DTube
▶️ IPFS