Interview with Steemit Inc Executive Chair Ned Scott & Managing Director Elizabeth Powell - 24 January 2019 [recording]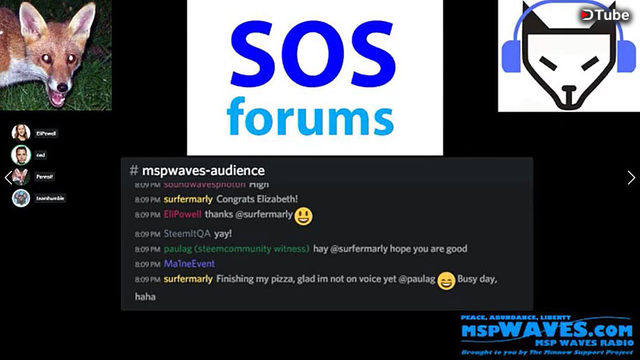 ---
This interview by @pennsif with Steemit Inc Executive Chairman Ned Scott and newly appointed Managing Director Elizabeth Powell was broadcast on MSP Waves on Thursday 24 January 2019.
This took place in the hour immediately before the fifth State of Steem Forum covering Marketing, PR & Onboarding.
The recording of the Forum is available here...
The discussion with Ned (@ned) and Elizabeth (@elipowell) covered a range of topics including the background to the newly forming Steem Alliance, their changing roles at Steemit Inc, and future hopes and plans for Steem, Steemit Inc and steemit.com. Ned also gave a positive reception to the proposal from @blocktrades for a Worker Proposal System for Steem.
The discussion lasted around 45 minutes and was followed by 15 minutes of Ned and Elizabeth answering questions from the audience.
The interview was co-hosted by @teamhumble.
---
---
This recording is also available on YouTube