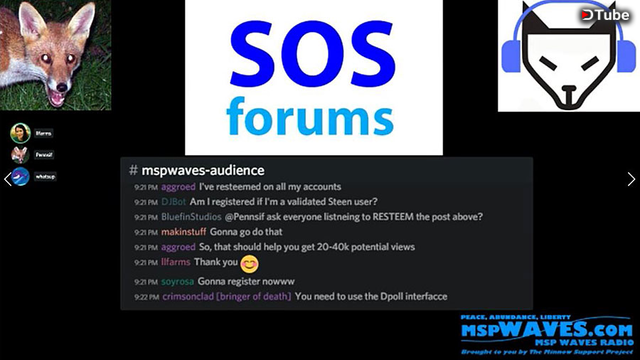 ---
The State of Steem Forum Special - The Foundation Proposals was broadcast on MSP Waves on Thursday 21 March 2019.
All 11 teams who have put forward Foundation proposals to the Steem Alliance were invited to present their ideas.
The Foundation proposals have been submitted by @aggroed, @alexvan, @bluefinstudios, @guiltyparties, @impactn, @jackmiller, @surfermarly & @steemitqa, @thehive, @upheaver, @ura-soul and @valued-customer.
On the forum @ura-soul, @traveller7761 (@impactn), @thehive, @jackmiller, @bluefinstudios and @aggroed presented their propsals on voice.
@guiltyparties presented his proposal by text rather than on voice.
@alexvan, @surfermarly & @steemitqa, @upheaver and @valued-customer were not available to present their proposals at the forum.
@llfarms opened the forum by giving an update on the progress of the Foundation selection process. The Steem Alliance has now released details of the voter registration process for the Foundation proposal election...
The show was hosted by @pennsif and @whatsup.
---
This recording is also available on YouTube